19 October 2019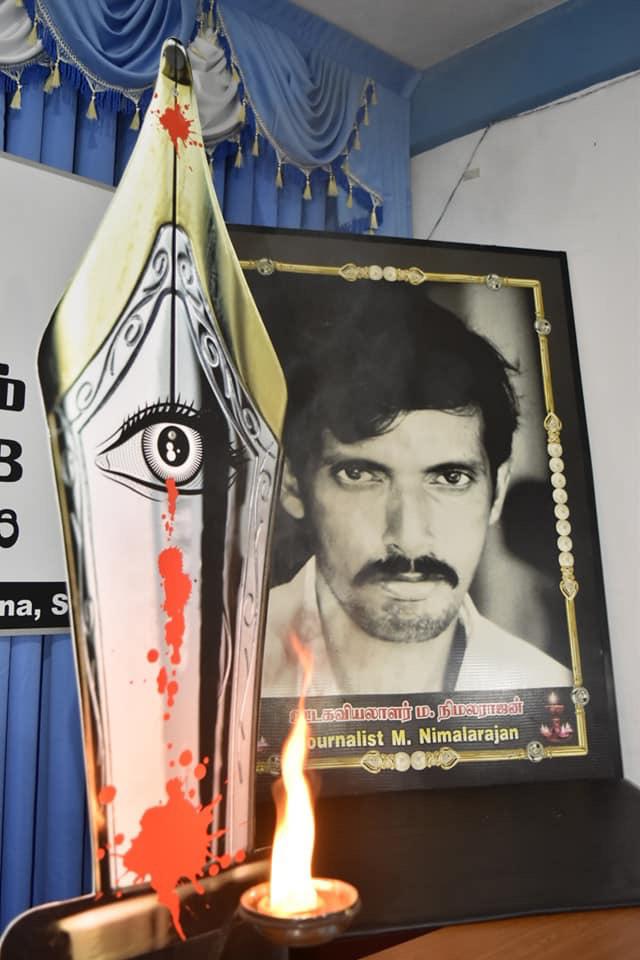 Memorial services for the slain Tamil journalist, Mylvaganam Nimalarajan, was held in Vavuniya, Batticaloa and Jaffna, on the 19th anniversary of his death.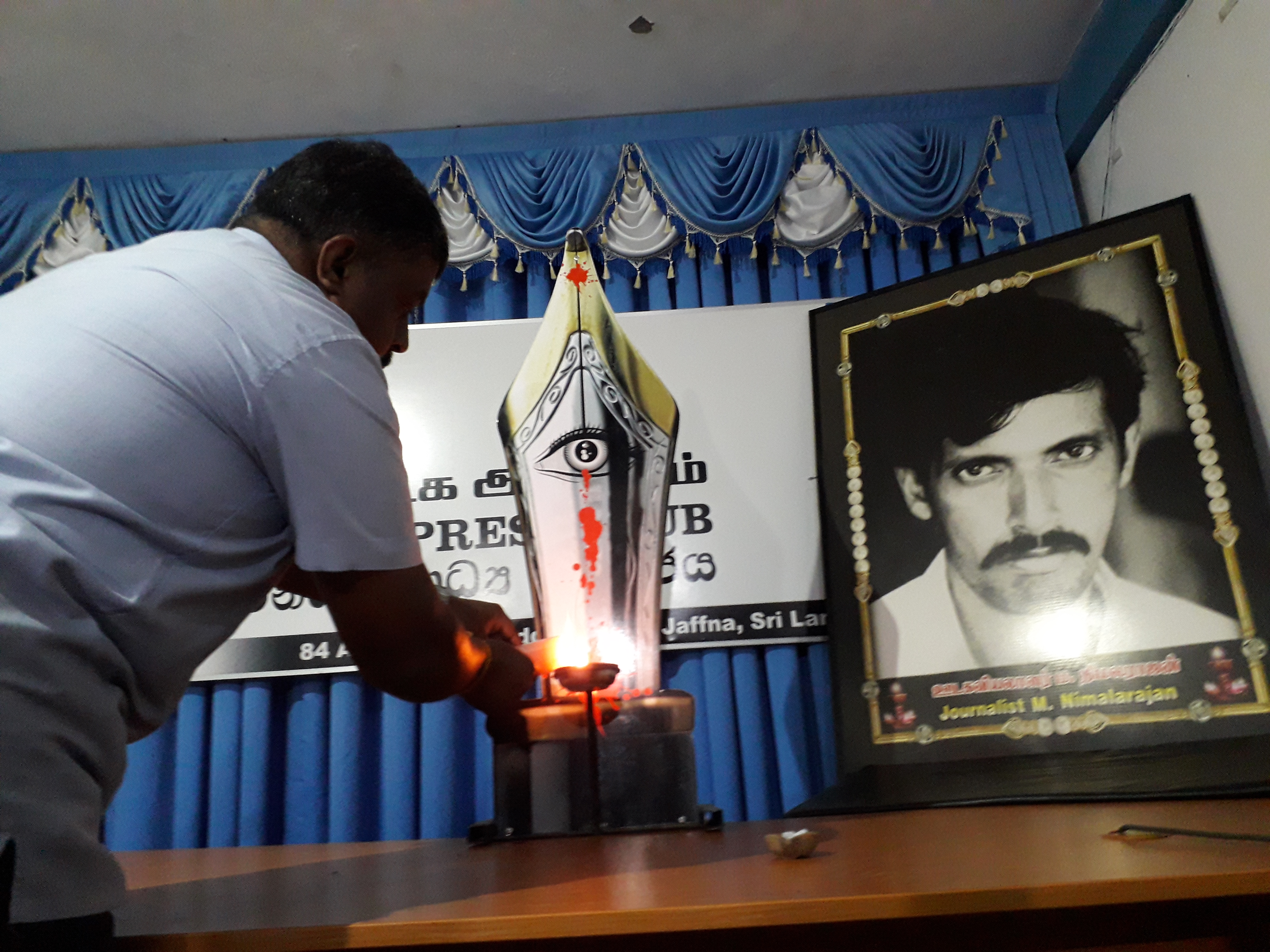 The event in Vavuniya was attended by the families of the disappeared who have continued their protests across the North-East. Current journalists in Jaffna and Batticaloa also held vigils for their slain colleague.
The vigil in Batticaloa was attended by the mayor of the city and other politicians.
Read more here: 'Help us find our babies' - Tamil families of the disappeared protests across North-East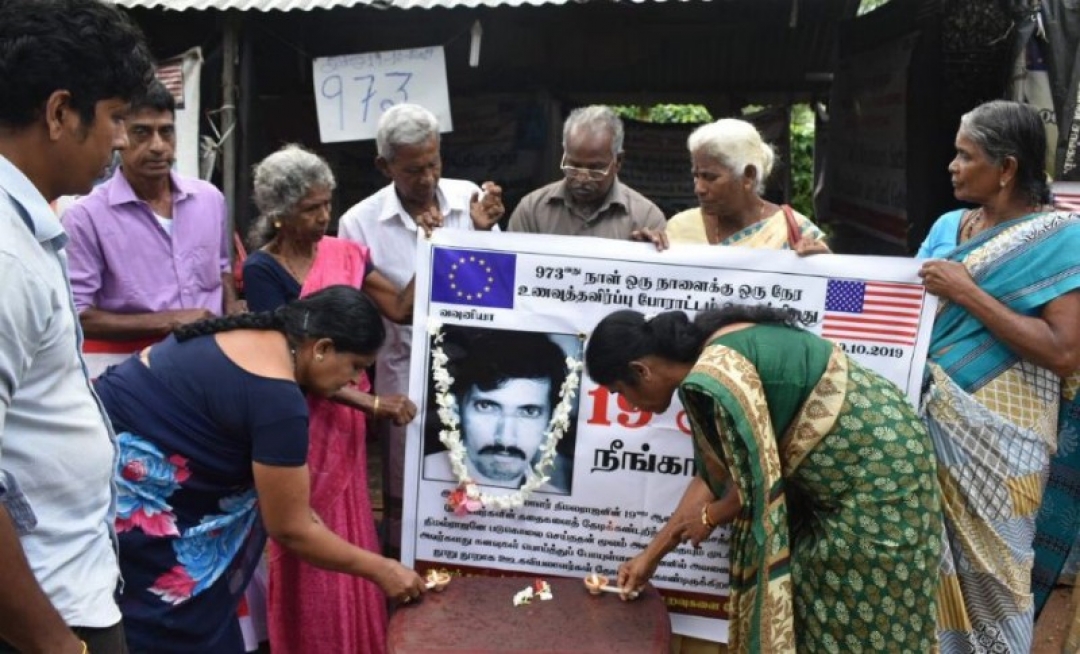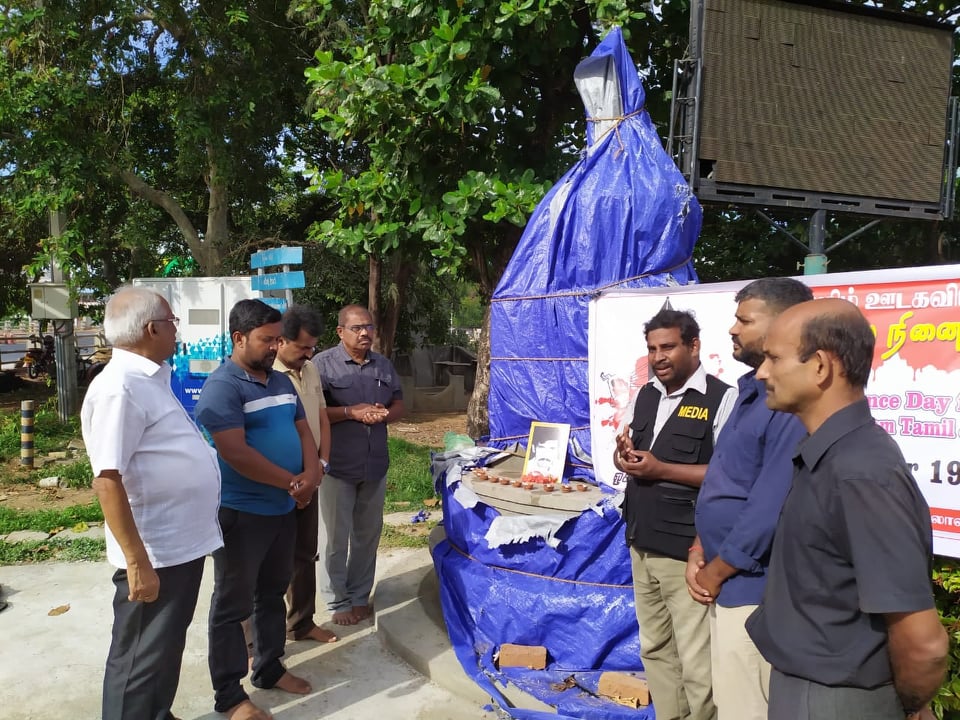 Nimalarajan was a senior journalist who contributed to the BBC Tamil and Sinhala services, the Tamil daily Virakesari and Sinhala weekly Ravaya. He was assassinated on October 19th 2000.
After his death the  Committee to Protect Journalists reported:
"The assailants shot the journalist through the window of his study, where he was working on an article, and threw a grenade into the home before fleeing the premises. The attack occurred during curfew hours in a high-security zone in central Jaffna town."
It is believed that Nimalarajan was killed for his reporting on vote-rigging and intimidation in Jaffna during the recent parliamentary elections. Whilst no group has claimed responsibility, it is believed that the government-aligned paramilitary group the EPDP is responsible.
Last year, Nimalarajan's father told Reporters Without Borders;
"This has been 10 years of suffering for our family. But my son's memory is still alive. I would like people to remember him as a courageous journalist who served his community. The government could relaunch the investigation into my son's murder if it wanted to. It is a question of political will. We want justice to be done."