17 December 2018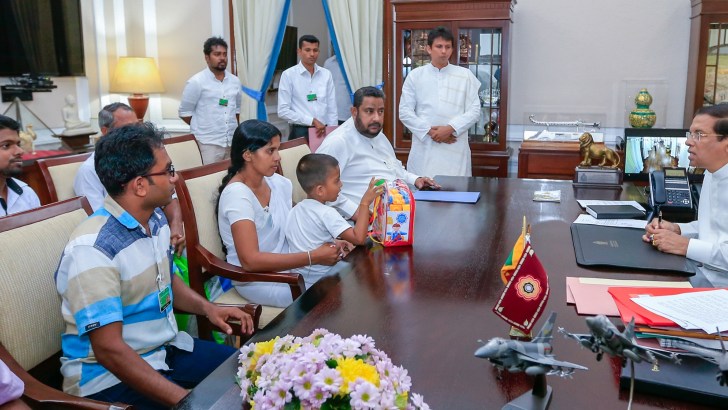 Sri Lanka's president met with the family member of the Sinhala police officer who was shot in Batticaloa last month, but has not yet met with the family of the Tamil officer who was killed in the same incident.
According to a report appearing on Maithripala Sirisena's official website, he met with the family of 35-year-old Niroshan Indika Prasanna from Galle, where he pledged to "continue to look after the welfare of his four and half year old son and the welfare of his family".
He also announced that he had appointed Nadeeka Lakmali, the wife of the dead Sinhala policeman, as a Development Officer for Nagoda in the Divisional Secretariat Division in Galle.
Meanwhile, Sirisena is yet to meet with the family of 28-year-old Ganesh Dinesh from Kalmunai, the other policeman who was killed in the shooting that took place last month.