21 May 2020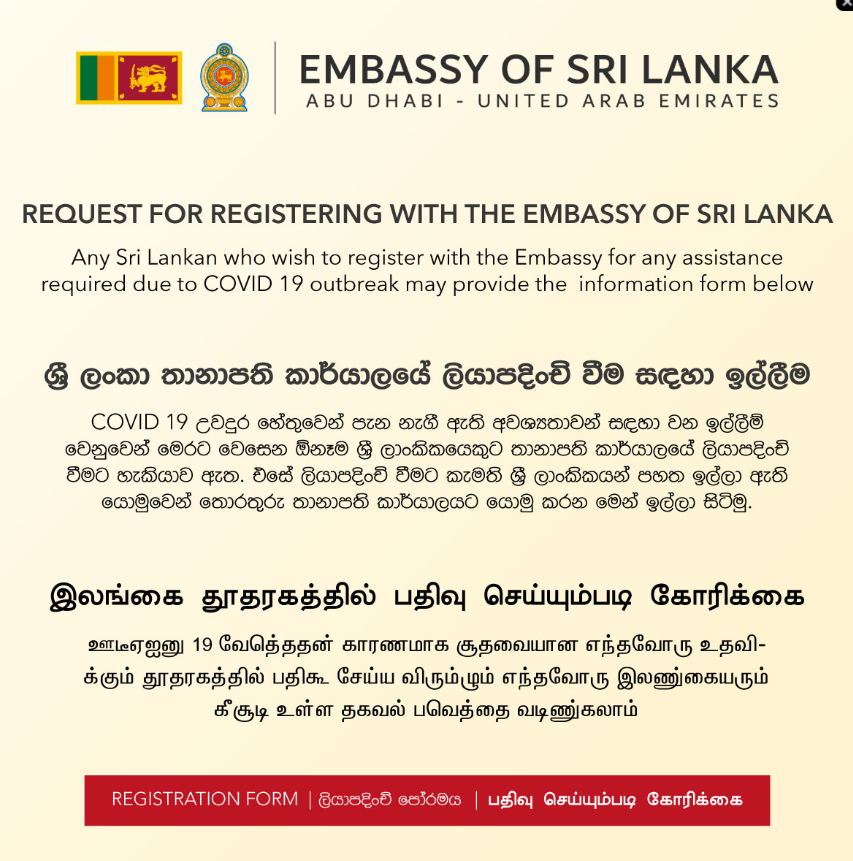 Sri Lanka's embassy in the United Arab Emirates has come under criticism after posting a message on its official website with a string of Tamil language errors.
The message, which is still visible on the website here, also contains errors in English.
The Tamil meanwhile, contains multiple typos and font errors.