22 November 2019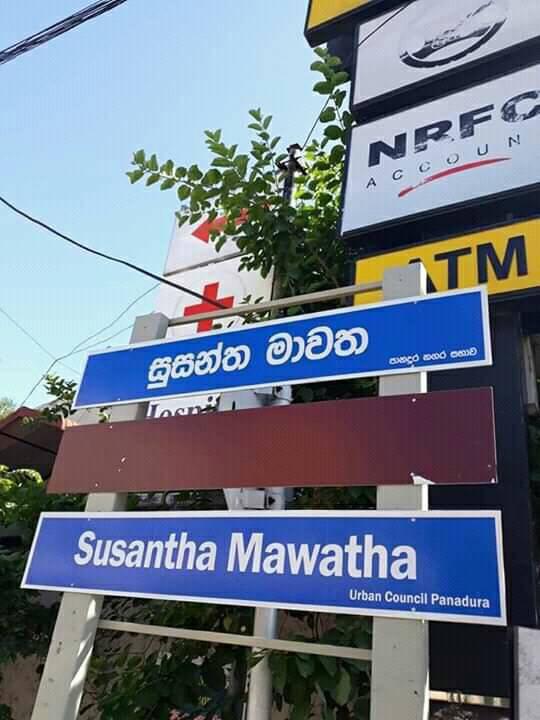 The Tamil road names of a street in Colombo have been removed from signs, tweeted a former Sri Lankan minister, as yet anti-Tamil language incident erupted on the island.
"Barely one week since the election, the ugly face of majoritarianism is raising its ugly head again," tweeted former Sri Lankan minister Mangala Samaraweera.
He posted photographs of a road in Colombo, which was displaying only the Sinhala and English language name – "Susantha Mawatha".
His tweet comes just weeks after a café in Colombo triggered outrage over social media and has launched a reported investigation from Sri Lanka's official languages commission after it displayed a sign instructing its employees that "No Tamil" is to be spoken.