15 March 2018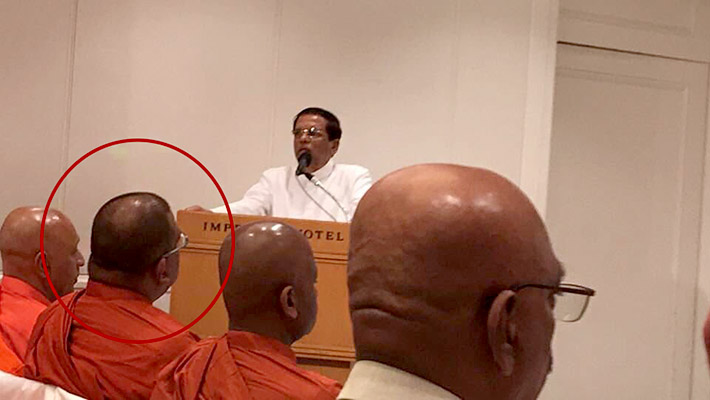 Photograph: JDS
The leader of the Bodu Bala Sena (BBS), a Sinhala Buddhist extremist group, was seen attending an event with Sri Lankan President Maithripala Sirisena in Tokyo this week, just days after deadly anti-Muslim riots erupted on the island.
Footage emerged of BBS chief Galagodaaththe Gnanasara seated on the front row of a packed room at the Imperial hotel in Tokyo, whilst Mr Sirisena delivered a speech.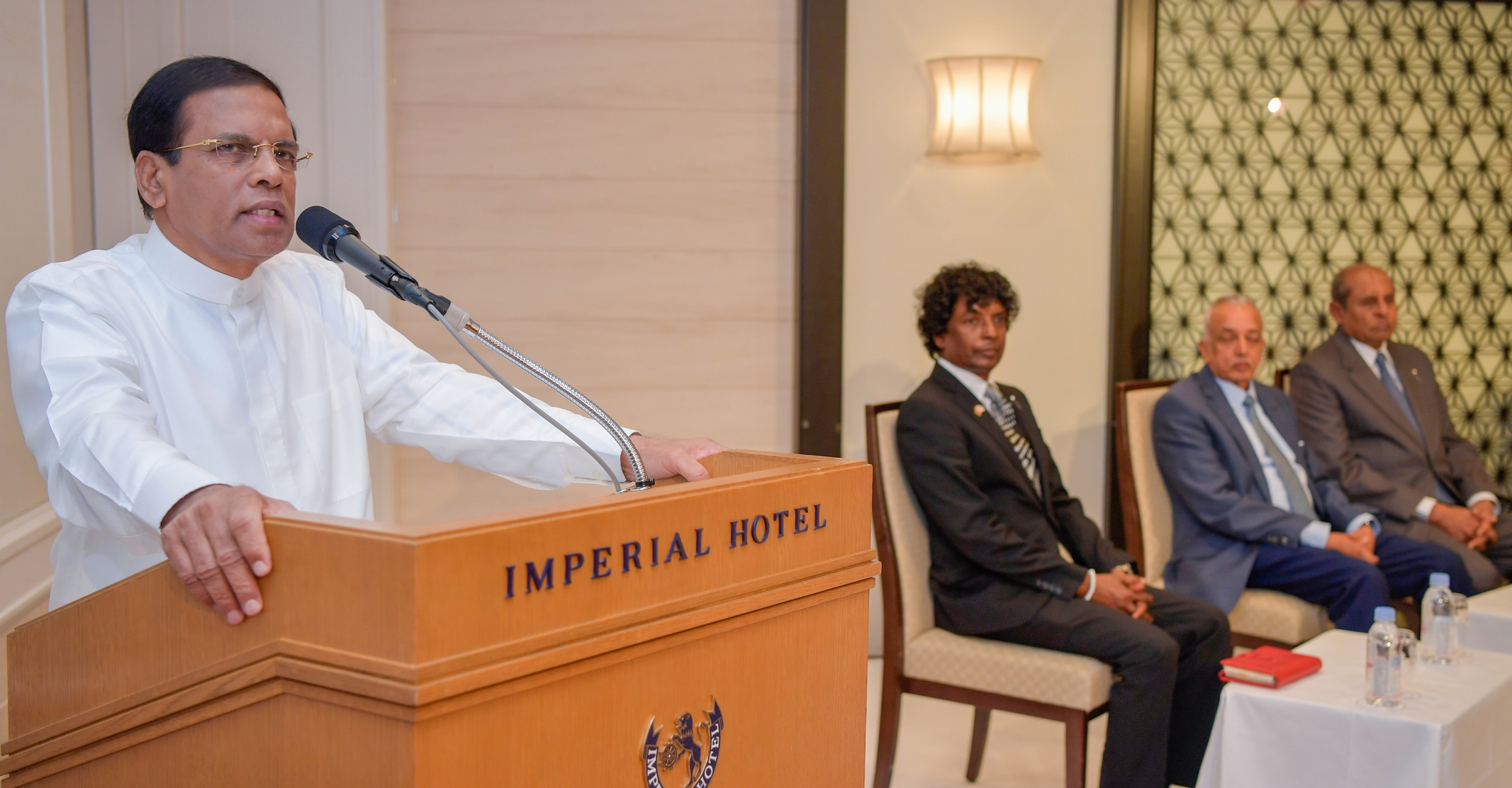 The Buddhist monk is notorious for his inflammatory anti-Muslim hate speech and threats of violence, with several public appearances over the years. Despite initial court proceedings against the monk, no charges were ever brought against him.
Buddhist monks were amongst those that led mobs in Kandy last week, where Sinhala Buddhists attacked Muslim homes and businesses.
Mr Sirisena also met with other Buddhist monks in Japan earlier in the day.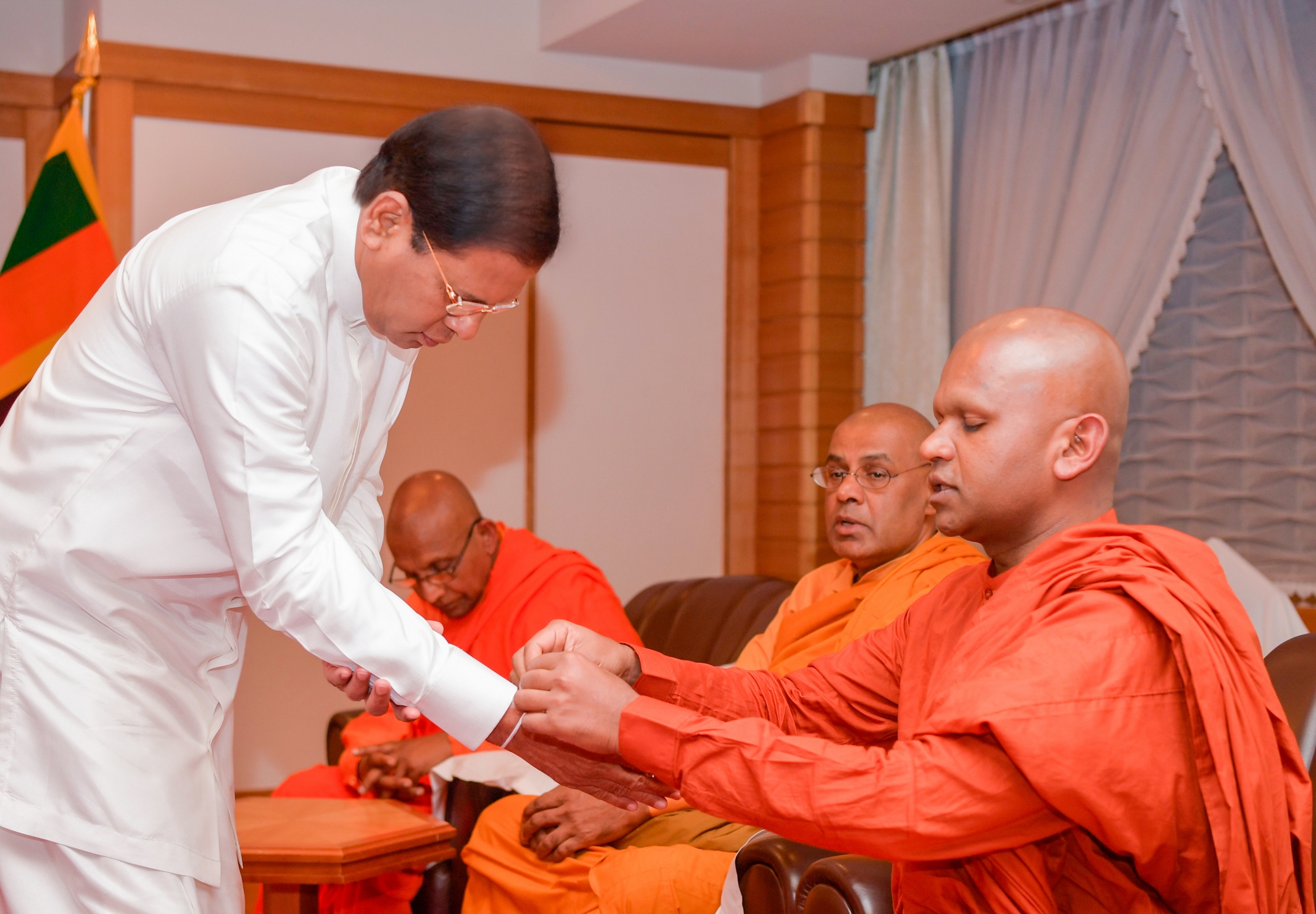 See more from JDS here.