27 September 2014
2nd lead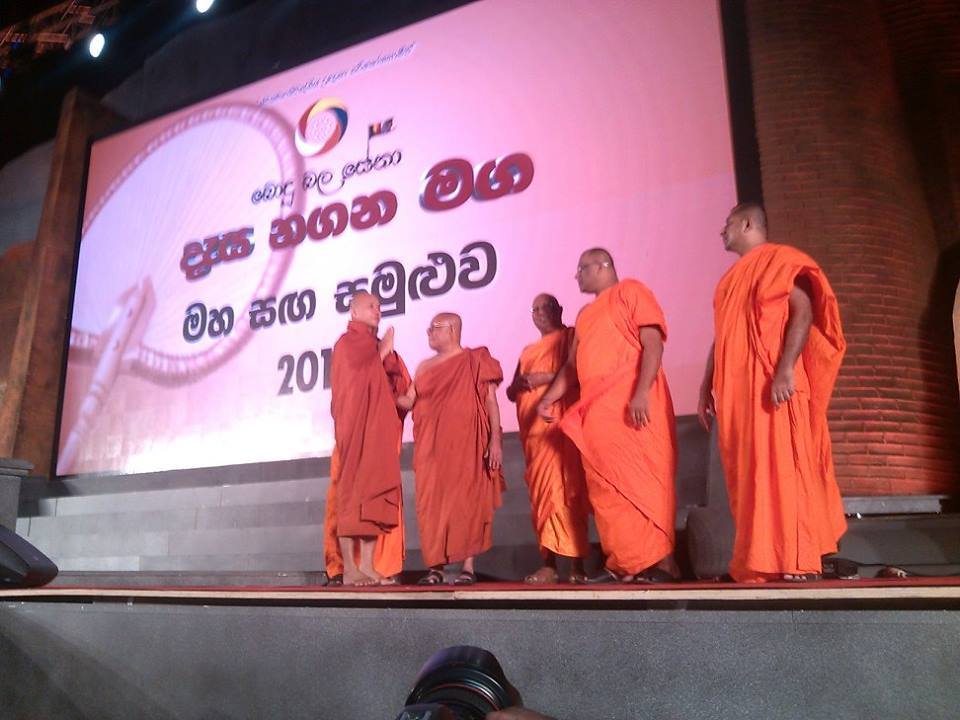 Wirathu welcomed on stage at conference by BBS leader

The leader of the 969 extreme Buddhist group in Myanmar, U. Wirathu, attended the Bodu Bala Sena's conference in Sri Lanka today.
The conference, which is currently underway, is aimed at forming a political framework that will be "based on Buddhist principles, creating an environment within which minorities can live peacefully with Sinhalese" instead of "so-called devolution of power", a BBS official, Dilanthe Withanage said.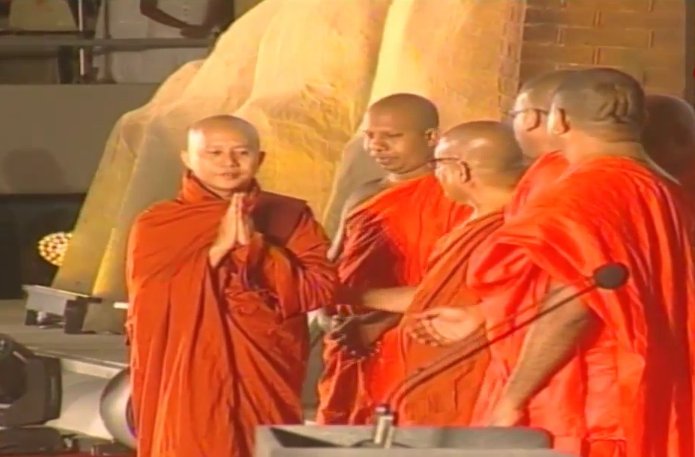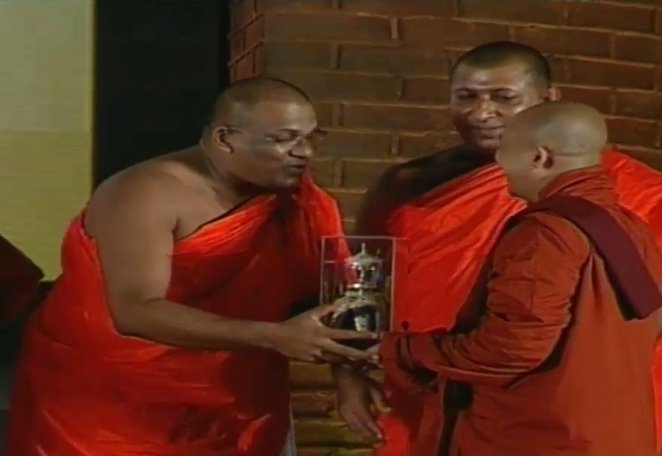 Wirathu honoured on stage at BBS conference

Addressing the conference, the BBS President, Kirama Wimalajothi, said "Sri Lanka is not a multi-religious country".
Sri Lanka is a Sinhalese, Buddhist country and Buddhism in Sri Lanka is now facing a threat from some groups including Christian and Muslim groups, he said, according to the Colombo Gazette.
According to social media reports, in his speech to the conference, Wirathu thanks President Rajapaksa "for facilitating a visa to come to Sri Lanka despite attempts by Muslim extremists".
Wirathu, a Buddhist monk who leads a group that is notorious for its anti-Muslim rhetoric in Myanmar, arrived in Colombo on Friday night.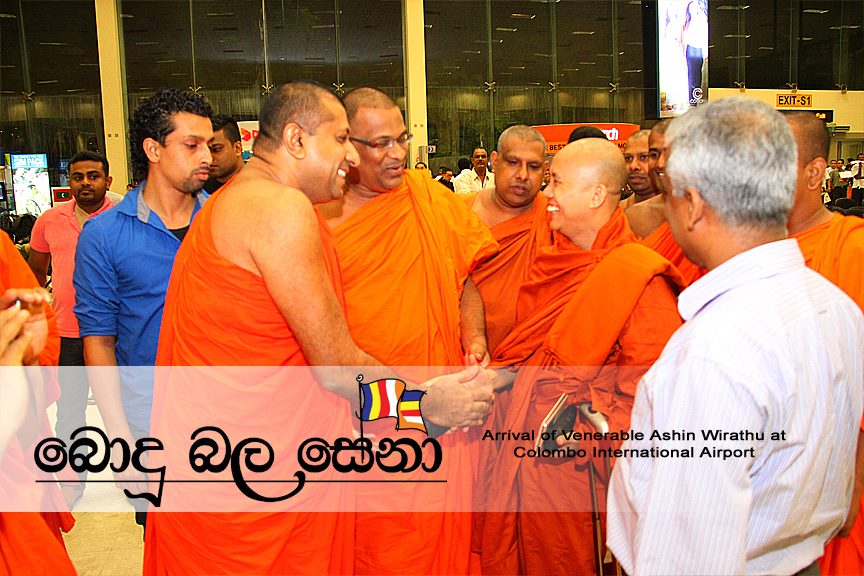 BBS leader greets Wirathu at Colombo airport. Photograph BBS
Wirathu's invitation was condemned by the Sri Lankan Muslim Congress, who said it was "concerned that the meeting on the 28th could become a spring board for replaying the tragic events of the recent past".
"The SLMC urges the government, the Ministry of Law and Order and the Ministry of Defence to take due precautions to ensure that citizens and public life in Sri Lanka are not harmed by the planned events; and reminds the government that it will bear full responsibility for ensuring the safety of the Muslim community in the context of this threat," the SLMC said in a statement.
See related articles:
BBS invites 'Face of Buddhist Terror' to Sri Lanka (25 Mar 2014)
When Buddhist supremacism unites (07 Mar 2014)
'Buddhism & Violence' - academics discuss Sri Lanka and Burma (31 Aug 2013)