09 January 2020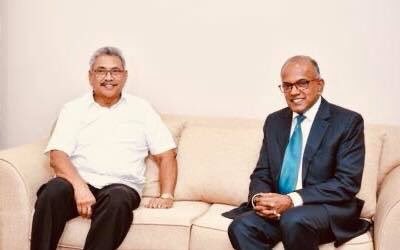 Singapore's Law and Home Affairs Minister, Kasiviswanathan Shanmugam met with President Gotabaya Rajapaksa and Prime Minister Mahinda Rajapaksa during a three-day visit to discuss improving trading relations despite credible concerns over the government's human rights record.
According to the Colombo Page, the Singapore Minister and Sri Lankan president discussion focused on trade and investment but also touched upon issues of counterterrorism, threats of foreign influence, cyber security and curbing extremism.
It was also reported that they also discussed new legislation which was introduced in Singapore to address hate speech and disinformation online.
Read the Colombo Page's reporting here.