13 July 2021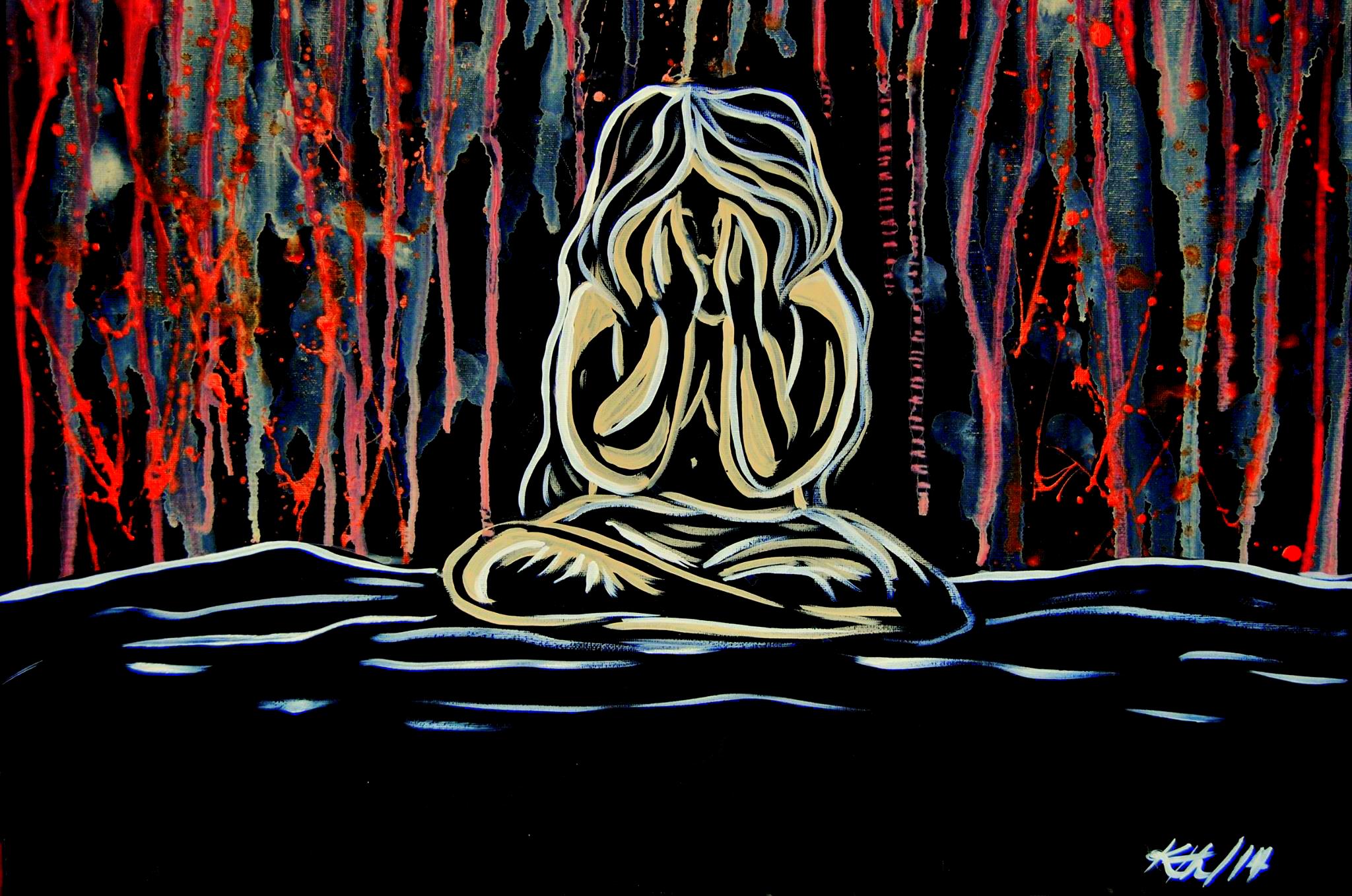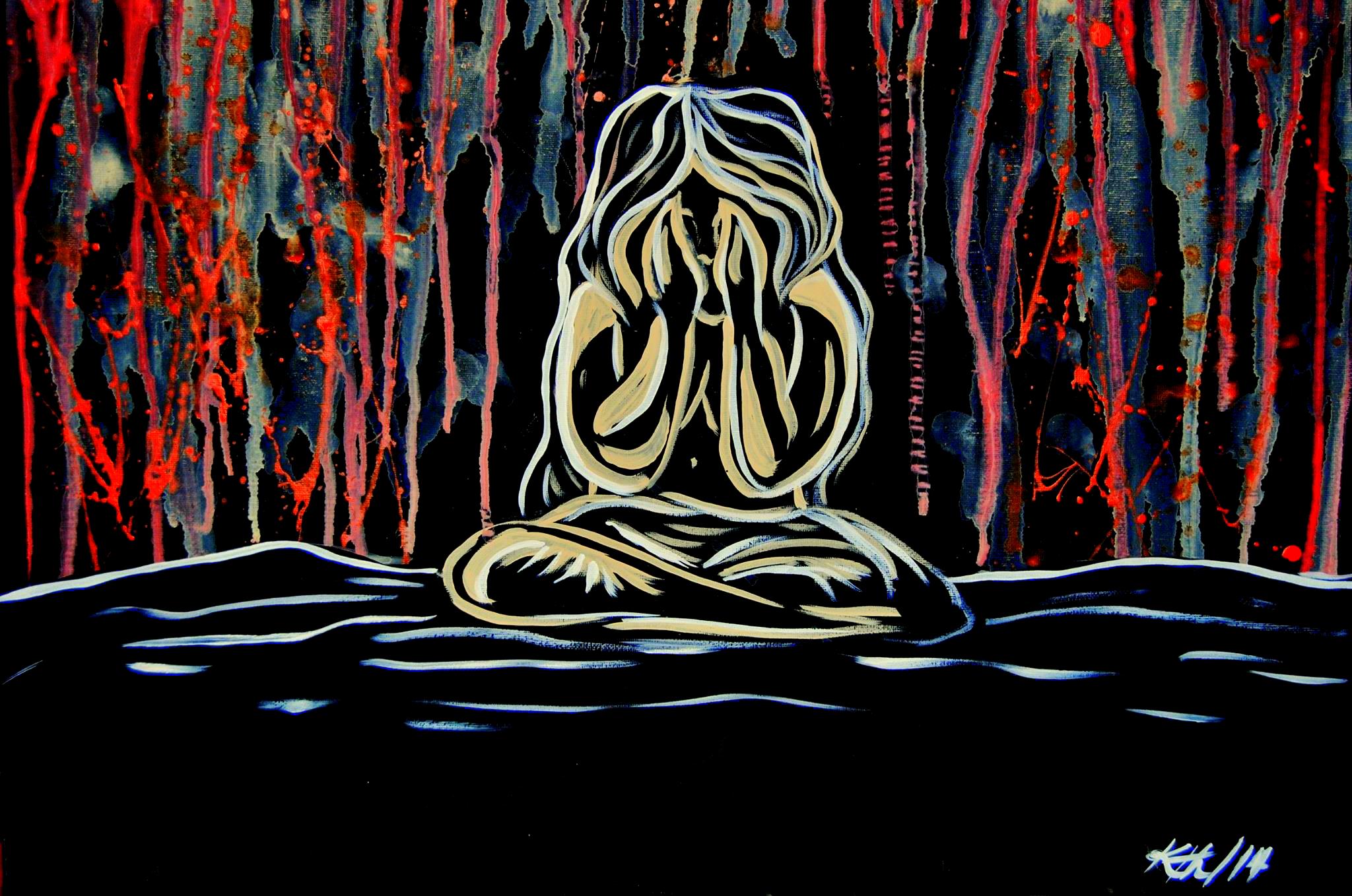 Artwork by Keera Ratnam
On this week 22 years ago, Sri Lankan soldiers burst into the home of Ida Camerlitta, a 21-year-old Tamil woman, in Mannar. They gang raped her and shot her dead, in what was yet another example of horrific crimes committed by the military. To this day, the soldiers responsible for her rape and killing continue to roam free. 
On the 12th of July 1999, armed Sri Lankan soldiers stormed into Ida Camerlitta's home in Pallimunai. Her whole family, including her mother, were inside at the time.
The soldiers beat and tied up some of those who were inside the home. They then proceeded to rape Ida, before shooting her dead.
Her post-mortem revealed 18 injuries across her body, including injuries from sexual violence and bite wounds on her breasts and lips. She had been stabbed in the abdomen and then shot through her genitals.
Eyewitness recollections
Her mother, Sebastian Anthoniya Figuro, gave the following statement just days after her murder.
"On 12.07.99…  I was called by Kesavan Raju, who is having a vegetable shop in our compound.

At that time, my daughter, Ida Carmelita, 2 granddaughters and I were sleeping in one room, my son Permil Rosary Hitlar, and Pethuru Anthony (my brother's son) were in the other room and Mr. Lechumai Kanthan (an acquaintance of ours) was sleeping in the veranda.

When I heard Raju's voice, I opened the door and found two armed men with their faces covered with a cloth below their eyes. They were wearing trousers, banyan, gloves on their hands and holster. I did not see Raju as it was very dark.

They inquired where Napoleon was. Napoleon is my son, who was formerly a member of the LTTE, but now under the custody of the army for the last two years. He is brought by them from Colombo off and on and allowed to stay with us for a few days at a time. He was then here on such leave but that night he had gone somewhere and was not at home. I therefore replied that he was not at home, and inquired who they were. They replied they were from Iyakkam ("movement" a term used for the LTTE) and slapped me hard on the right of my face and eye, dragged me outside the house, and as if they did not believe me, went inside the house.

From outside I could see one of them pulling off the sheet with which my daughter Ida was covering herself. He asked me who it was and I replied that it was my daughter. One then pulled me onto the courtyard, where I saw Raju, seated on the ground. They pulled off the sarong being worn by him and blindfolded me with it.

Then I heard them calling all the inmates to come out. My daughter began to cry out loud and they told my son to tell her not to shout. He requested her not to shout and came with her outside. She came and sat by my side and buried her face in my lap, sobbing.

After about two minutes, my blindfold was removed and all were asked to get inside the house. We all went into the bigger room. They then called one by one, the 3 males, except Raju, and put them into the other room and closed the door.

Through fear I was also shouting and they came and slapped me several times for shouting.

Then they pulled me by my hair to the courtyard, where I saw 3 more armed men. They took a sarong from our fence and gagged me with it, twisted my hands and tied them belting me, and pushed me onto the ground and two men pressed me down with their feet.

First the two men who came earlier went inside the house and after about 3 minutes; the other three too went inside.

I then managed to sit up and then to stand. Thinking of diverting their attention to myself and off the children, I ran fast, outside our compound and along the road. My hands got loosened by that time and I pulled out the gag from my mouth. I went to the house of a relative and asked for a lantern. They had only a bottle lamp. While there we heard one gunshot first and 5-6 soon afterwards."
Kesavan Raja, who owns a shop in front of Ida's home, told an inquest that he could identify the gunmen as they had been into his shop several times.
His recollection of the night, as told to the inquest, has been reproduced below.
"On the particular night someone knocked on the door of my shop. When I opened I saw two people. I recognised that they were from the army sentry at Pallimunai. Two others were hiding nearby, but I could not identify them.

They took me to Ida's house and wanted me to wake her up. When I knocked on the door, Ida's mother came. One of them hit on my face and I fell down. Then they took off my sarong and tied my hand and face.

Then they went into the house and pulled out everyone inside. But Ida was not among them. I was lying down and saw what was happening.

They took me inside the house and I found Ida was inside a room. Then they went out with Ida and ordered the rest to go into the house.

At this moment Ida's mother managed to escape, but I think, the assailants did not notice it.

I think Ida was raped. We heard her screaming help, help. I heard her crying.

Then I heard sounds of firing and it was silent after a while. When we went out we found Ida lying in a pool of blood, half-naked.

The victim was a member of the Liberation Tigers. She surrendered to the army two months ago. She was living with her parents… I have seen that army had been visiting her often.

I went to the Pallimunai Police to lodge an entry in the morning. The police refused to record my statement.... The police threatened me that I should not tell others about what had happened."
As soon as she heard the gunshots, Ida's mother ran to the nearest police station.
"I ran to the Pallimunai Police post and told them what had happened and about the gunshots and appealed to them to come to our help. They replied that they could not come at that time and requested me to return home. But I sat for about two hours in front of the police post. At about 3.30 am, I went to another relative's house, and told them that I would stay with them till dawn.

At about 6 am, I requested them to go and find out what had happened. Seeman Jovar went to our home and returned and informed us that my daughter had been shot and killed. I then came home and found many people already gathered there.

Two or three Army personnel came around 8 am and saw the body and left. The Grama Office was informed and he came and inquired and informed the police. The District Judge and the police came at about 10 am and held an inquiry. The District Judge ordered that the body be taken to the hospital for post-mortem. We took the body in a van.

As requested, I went to the Mannar Police station and gave a statement. The body was brought home by my children at about 4 PM and we had the funeral late that evening.

I went to hospital the next day and was admitted there. After two days, I was told that I was wanted by the police and so I got myself discharged and went to the police station. My statement was obtained by the CID.

This case was called at the District Courts on 20th. There, I was asked for my consent to exhume the body and to send it to Colombo for further examination. I gave my consent for it and to have it buried in Colombo. It was exhumed on 21st and taken away.

Kesavan Raju identified two of the suspects at the courts. One of them was identified also by my son, Hitlar."
International outrage
The case garnered international attention, not just for the brutality of the crime, but also for Sri Lanka's unwillingness to hold the soldiers accountable.
See extracts from various international organisations below.
Prosecutions of abuses by security forces remained rare, but several notable cases did reach the courts. On July 20 a Mannar court ordered the detention of two soldiers from Pallimunai army detachment accused of raping and murdering Ida Hamilitta, a twenty-one-year-old former LTTE member who had surrendered to the army two months before. A witness told the court he had tried to report the killing to the Pallimunai police, but that they had refused to record his statement and warned him to keep quiet. The Mannar medical officer, however, gave graphic testimony about the results of the woman's post-mortem, and a determined magistrate ensured the prosecution of those responsible. 
Although in June the courts ordered five soldiers arrested for the July 1999 gang rape and murder of Ida Carmelita, a young Tamil girl (two additional suspects were already in remand), the case remained pending at year's end.  During the year, investigations conducted into the case found that the weapons used in the killing belonged to army personnel.  Various witnesses testified at hearings held during the year.  The case is to continue in 2001. 

US Country Reports on Human Rights Practices - 2000 

Released by the US Bureau of Democracy, Human Rights, and Labor, February 2001 
Although the courts in 2000 ordered five soldiers arrested for the 1999 gang rape and murder of Ida Carmelita, a young Tamil girl, the case remained pending at year's end. Court hearings continued during the year. 

US Country Reports on Human Rights Practices - 2002 

Released by the US Bureau of Democracy, Human Rights, and Labor, 2003 
Ida Carmelita was a former member of the LTTE who had surrendered to the police about a month before she was gang raped and killed by five soldiers at Pallimunai, Mannar district on 12 July 1999. She had been shot through her vagina. In his report, the DMO in Mannar documented evidence of rape and sexual violence, including bites on her breasts and lips. Two of the suspects had been recognized by a neighbour and another by the brother of the victim. A corporal and a soldier were identified at an identification parade by witnesses and taken into custody. However, after two key witnesses were threatened and subsequently fled to India, the case is no longer proceeding. The suspects have been released on bail. 
Island of impunity
The Sri Lankan government's own report found that the bullet in Ida's body, was from a weapon in the possession of soldiers on duty from the Sri Lanka army camp in the village.
Two key suspects, U. Dayananda Upul Gurusinghe and N. K. H. D. Rjah Somaratne, were initially arrested.
 Another Sri Lankan soldier Kaliyan Murukaiah Mahalingam, claimed that at least 7 Sri Lankan soldiers had been involved with the rape and murder. He named those involved in court;
Lieutenant BB Mahinda Perera

Lance Corporal MK Ruvan Kumara

KP Jayamande Hewawasam

SD Uppali Karunaraten

R Dissanayake
Though then Mannar Magistrate Mr Illancheliyan ordered their arrest, the soldiers were never produced in court, with their lawyers claiming they were "serving in the war-front".
Following her murder, Ida's family received threats and her siblings fled to a refugee camp in India. Her mother initially stayed behind, determined to bring her daughter's killers to justice. However, she also fled when Kumar Ponnambalam, the lawyer handling the case, was killed in Colombo in January 2000.
The soldiers have never been held accountable for the crime.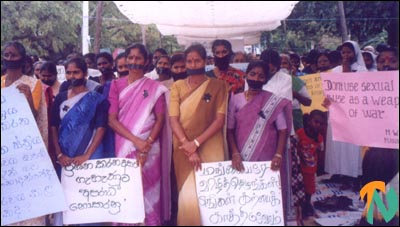 In 2001, a protest took place in Mannar, with more than 3,000 Tamils from across the district gathering to protest Sri Lanka's continued sexual violence against Tamil women.
Speaking at the protest, the then Bishop of Mannar Rt. Rev. Rayappu Joseph, said he had writted to the then President Chandrika Kumaratunga about Ida's rape and murder.
"I brought to the notice of the President that the soldier who was involved in the rape and murder of Ida Kamalitta was roaming free in Mannar and that he had murdered many people here and that many were grievously affected by his activities," he said.
"But there was no response from her… The law did not act against him when his victims were Tamil women. This shows the President's double standard."
"In Sri Lanka those who commit atrocities against the Tamils simply get away with their crimes by accusing their victims of being Liberation Tigers".
We need your support
Sri Lanka is one of the most dangerous places in the world to be a journalist. Tamil journalists are particularly at threat, with at least 41 media workers known to have been killed by the Sri Lankan state or its paramilitaries during and after the armed conflict.
Despite the risks, our team on the ground remain committed to providing detailed and accurate reporting of developments in the Tamil homeland, across the island and around the world, as well as providing expert analysis and insight from the Tamil point of view
We need your support in keeping our journalism going. Support our work today.