13 May 2019
Sri Lanka's prime minister, Ranil Wickremesinghe has denied the government was protecting ministers or parliamentarians supportive of terrorist groups,  instead calling for people with information to come forward. 
"Government is not willing to protect any minister or an member of parliament if they are associated with terrorist groups. If there are allegations against any Minister or against an MP it should be referred to the police," Ranil 
"It will be possible to appoint a parliamentary select committee to look into the Easter Sunday attacks. It is an effective way to uncover the truth. Anyone could come before a select committee and divulge everything they know without fear. The report of the commission appointed by the President could also be referred to the select committee," he added. 
Over 250 people were killed when Islamist extremist suicide bombers supportive of Islamic State detonated devices at luxury hotels and churches on Easter Sunday. 
Whilst the government has banned the two main organisations, National Thawheed Jammath (NTJ) and Jamathei Millathu Ibraheem (JMI), there has been increasing criticism over the government's failure to take action to prevent the attacks after it emerged India had warned Sri Lankan authorities repeatedly in the preceding weeks that such an incident was planned.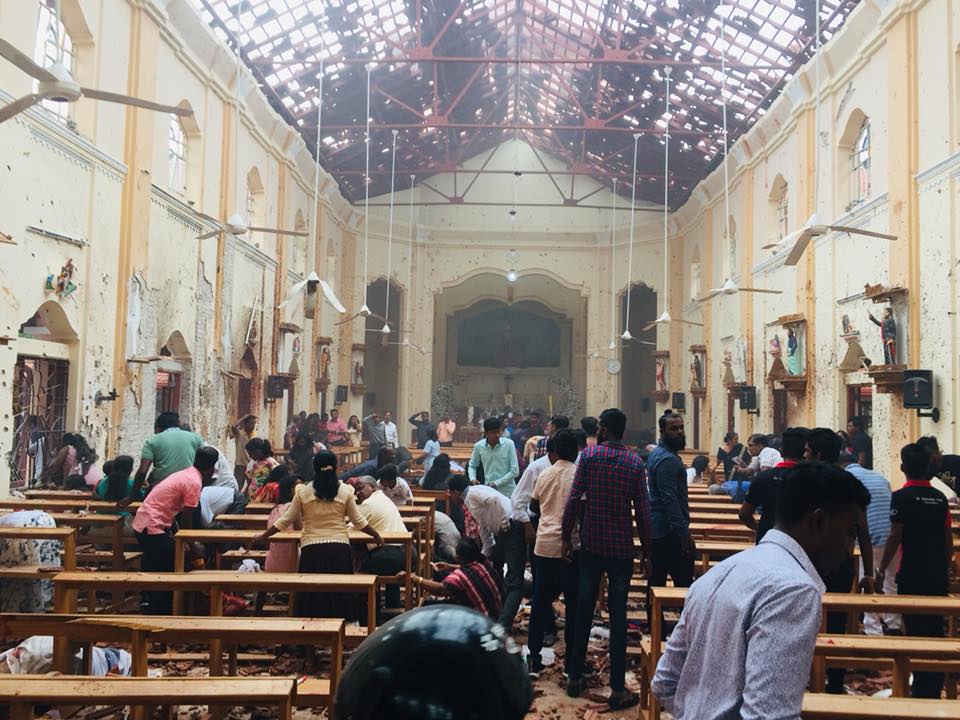 St Anthony's Church, Colombo
Questions have also been raised over the organisations' links with government security forces and intelligence, with reports that the intelligence authorities funded NTJ.  
One Sri Lankan soldier is currently on the run after authorities said they believed he had taught the attackers how to use explosives. 
Last week a parliamentarian claimed the former defence secretary Gotabaya Rajapaksa gave NTJ land for an office in Colombo. 
Kurunegala District UNP MP Thushara Indunil however claimed that the NTJ received support from Rajapaksa, who announced that he would the running for president in elections set to be held later this year. 
Indunil said the All Ceylon Jamiyathul Ulema had warned the Sri Lankan government "as early as 2014" about the emergence of the NTJ and Islamic extremists on the island. "If the former Defence Secretary was privy to this information, we ask of what he did then, knowing the threats it posed," he said.
Read more: Gotabaya gave NTJ office in Colombo, claims Sri Lankan MP 
"He tried to divide the peaceful community of Muslims into two. He knew that it would help him in his political endeavours which is why he strengthened one group against the other. Basil Rajapaksa said that there are 200 such mosques and the defence secretary assisted in setting them up."
Cabinet spokesperson Rajitha Senaratne said that at least four army officers were involved in organising the assassination of police officers in Batticaloa last year, and claimed dozens of NTJ were on the payroll of Sri Lankan intelligence linked to Rajapaksa.
Read more: NTJ paid by Sri Lankan intelligence, soldiers organised police murder - cabinet spokesperson