30 April 2019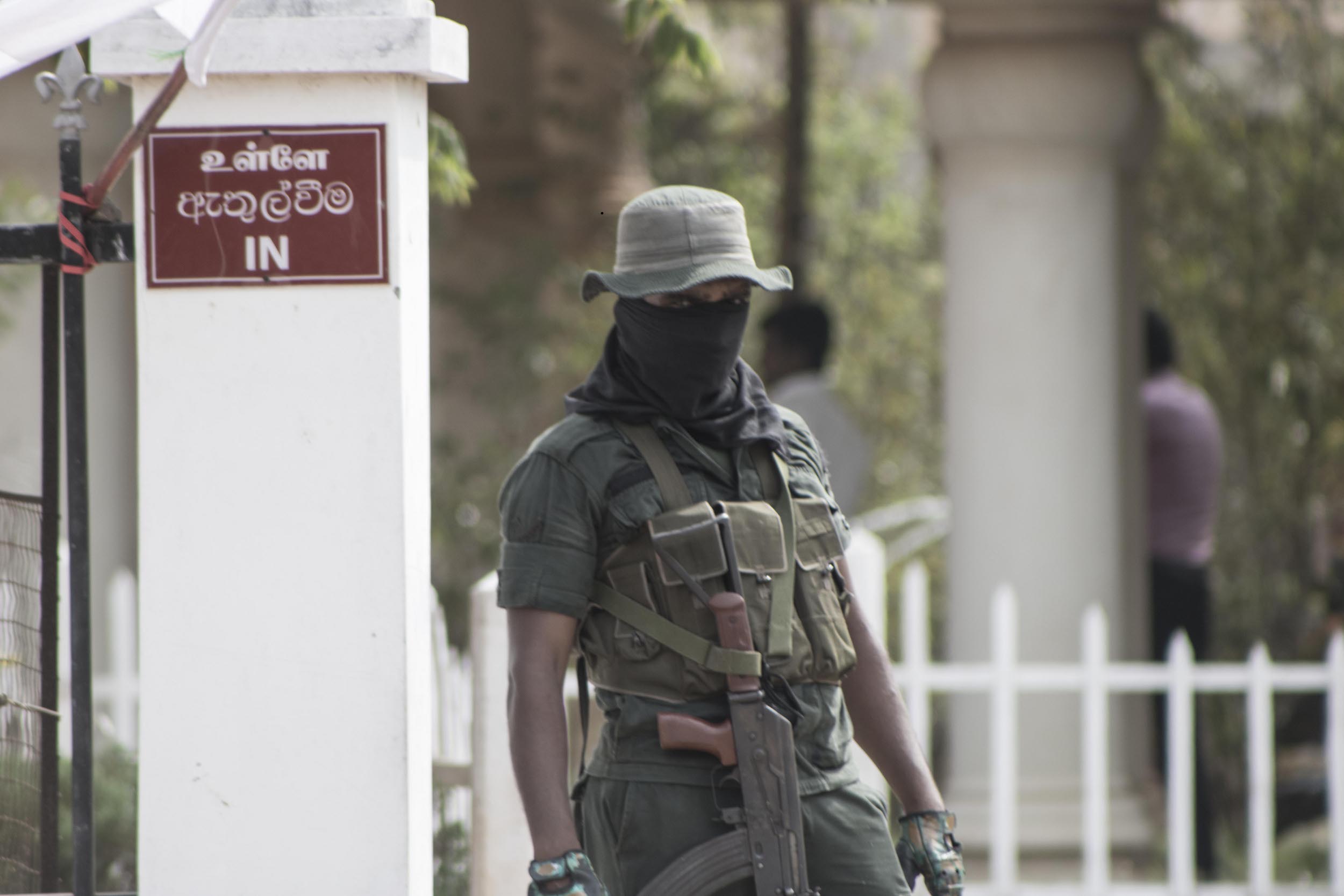 Sri Lanka's cabinet spokesperson said that at least four army officers were involved in organising the assassination of police officers in Batticaloa last year, and claimed dozens of National Thawheed Jammath members (NTJ) were on the payroll of Sri Lankan intelligence linked to Gotabaya Rajapaksa.
Rajitha Senaratne made the claims in a press conference in Colombo earlier today, after it emerged that the Sri Lankan security forces had previously ignored several warnings about the NTJ and their plans to attack churches last week.
Speaking to reporters, Senaratne said at least four army officers had directed the assassination of two Sri Lankan police officers at a checkpoint in Vavunathivu on November 30, 2018.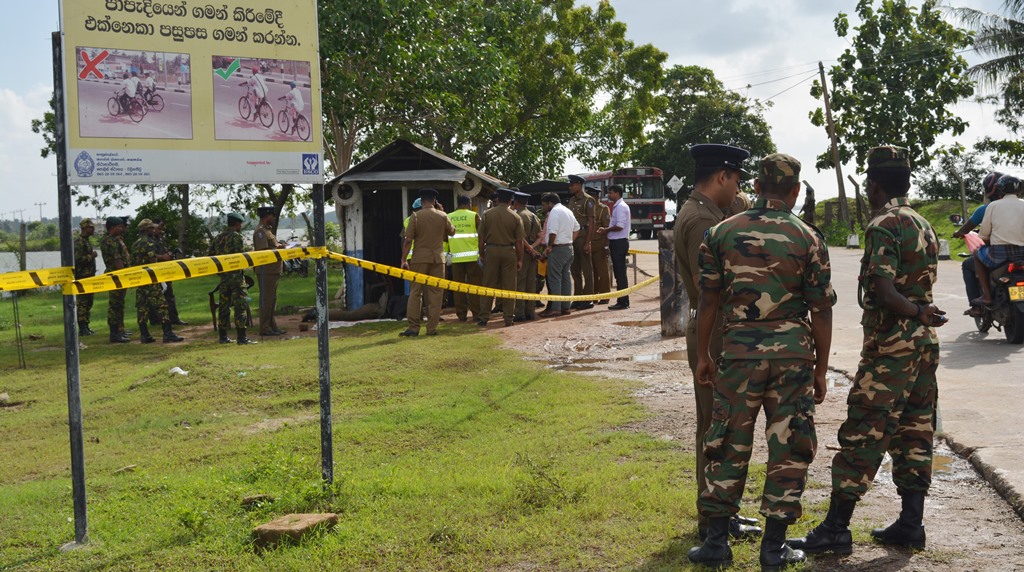 Vavunathivu checkpoint. November 30, 2018
Amidst raids carried out in the wake of the Easter Sunday bombings, a gun found in a house in Kalmunai is believed to be a missing police rifle from the killings. Two former LTTE cadres, arrested by authorities after the shooting, remain in detention without charge over the incident, amid much criticism by Tamil politicians who argued they were innocent.
Read more: Sri Lankan police investigate Islamist extremist links to 2018 checkpoint shooting
Senaratne, Sri Lanka's health minister, went on to claim that at least 26 members of the recently banned NTJ, who are being blamed for the Easter Sunday attacks, were being paid by Sri Lankan intelligence and linked to Gotabaya Rajapaksa. The former defence secretary last week announced that he would be running for president in elections scheduled to take place later this year.
The minister went on to name 'Abdul Razik' as one of the NTJ members who was on the intelligence payroll.
His claims come after Sri Lankan police said they were searching for a former soldier Bathrudeen Mohammed Mohideen, or 'Army Mohideen', who is suspected to have trained the bombers.
It has emerged this week that though Sri Lanka's military and political leaders were repeatedly given details information about the attacks, including potential targets, no action was taken.
See a clip of the press conference below.