05 February 2019
Tamils in Amparai protested demanding the Sri Lankan army release the buildings of a school which it has occupied since 1990.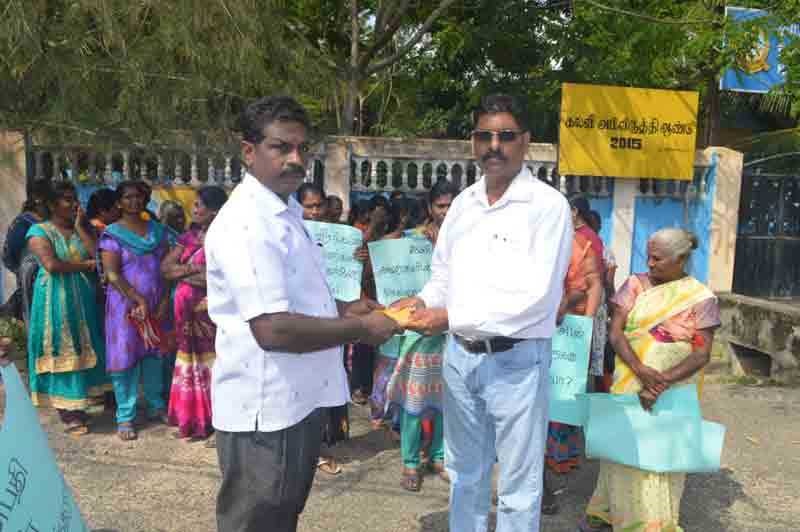 Residents of Thirukkovil in Amparai demanded on Friday that the army withdraw from the Visvathulasi Vidyalayam and allow the compound to be used again for education and sport.
The school is currently forced to function in a temporary building on the same road as the army camp.
The protestors also handed over a petition demanding the same to local government officials.