31 January 2019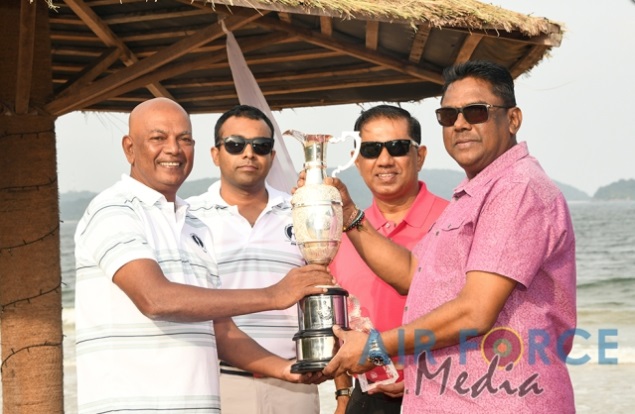 The Sri Lankan air force announced that it had held a golf tournament earlier this month, at a luxury gulf resort in Trincomalee which is run entirely by the military.
The announcement of the tournament comes as Tamils across the North-East continue their calls for the military to vacate land in the region and cease involvement in civilian activities.
The tournament was held at the Eagles' Golf Links in Trincomalee, run exclusively by the air force and opened by then defence secretary Gotabhaya Rajapaksa in 2012.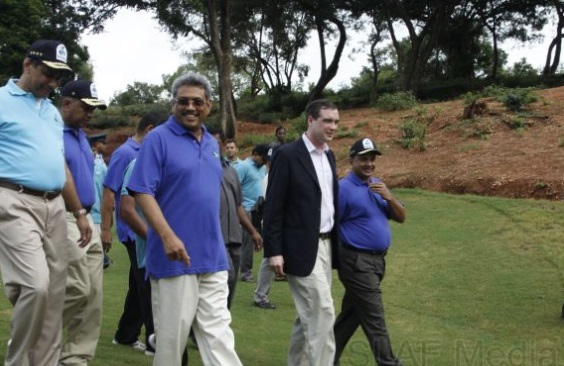 Gotabhaya Rajapaksa at the opening of the golf course in 2012.
The 18-hole course "offers nearly seven kilometers of challenging, enjoyable and unique rounds of golf for a par of 72, routed through picturesque, undulating Bermuda grass fairways and Tifdwarf greens, replete with magnificent trees" boasts its website.
The commander of the Sri Lankan army, Lieutenant General Mahesh Senanayake, was amongst the soldiers that participated in the tournament, which had an awards ceremony at another military-run business – the Marble Beach Air Force Resort – nearby.
See the website of the two resorts here and here.
Also see more from the Sri Lankan air force on the golf tournament here.
Despite almost a decade since the end of the armed conflict on the island, the Sri Lankan military continues to occupy vast swathes of land in the Tamil North-East, where intense militarisation continues to be a pressing issue for locals. Though there have been calls for the region to be demilitarised, and pledges by the government to do so, the military remains a heavy presence.
In particular the armed forces have set up and continue to run several civilian businesses in the region, including holiday resorts for tourists.
See more from the Sri Lanka Campaign here on ethical tourism in the Tamil homeland here.