22 July 2018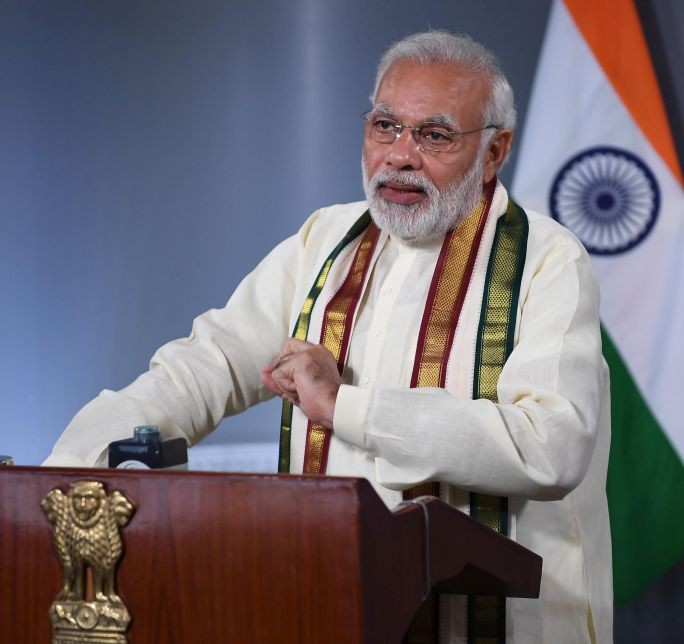 "Our people should be in constant touch with each other. So that we know each other better and become even closer friends," India's Prime Minister Narendra Modi told a gathering in Jaffna on Saturday.
Speaking via video conference at an event to handover a fleet of ambulances funded by India, the Prime Minister said "in good times and bad, India has been, and will always be the first responder for Sri Lanka."
Mentioning that he had the "good fortune of being the first Indian Prime Minister to visit Jaffna", Mr Modi said "when I look at Sri Lanka, I see not only a neighbour, but a very special & trusted partner of India in South Asia and in the Indian Ocean."
He went on to state,
"I am reminded of what Mahatama Gandhi had said in 1927 when he had visited Sri Lanka at the invitation of the student congress of Jaffna. He had then travelled from Mattara in the south to Point Pedro in the north. Just before returning to Thalaimannar, his words to the reception committee in Jaffna were, and I quote, "The message that I can leave for Jaffna and for the whole of Ceylon is 'let it not be out sight out of mind'"."

"I have the same message today."

"Our people should be in constant touch with each other, so that we know each other better and become closer friends. I would encourage you to come to India and experience the new India that is taking shape."
The Indian premier also noted that he was "happy that this phase of expansion begins with the Northern Province". "India is happy to work together with you for wiping tears from the past and assuring in a bright future," he added.
See the full video of his speech below.
Sri Lanka's Prime Minister, Ranil Wickremesinghe, was present in Jaffna for the event, the logistics for which had been set up by Sri Lankan Army troops.