17 May 2019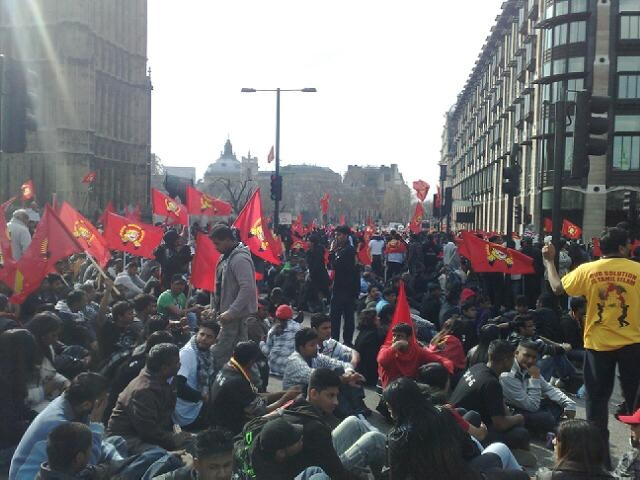 Tamil diaspora protests against unfolding genocide. London, April 2009
To mark the tenth anniversary of massacre that took place at the end of the armed conflict in Mullivaikkal on May 18, 2009, over sixty Tamil Diaspora organisations signed a declaration of solidarity to work towards justice for genocide, demilitarisation and Tamil self-determination.
"On 18 May 2019, ten years since the Sri Lankan state's genocide against the Tamil nation reached its peak, we stand in solidarity with our brethren in their quest for justice," the organisations said in a joint statement.  
"We believe that an international independent investigation is the only credible path to achieve criminal accountability and justice for mass atrocity crimes committed against the Tamil people, including for over 146,679 Tamil people unaccounted for during the final stages of the war in the Vanni region."

"Sri Lanka's continuing state oppression and persecution of the Tamil people and its persisting military occupation of the Tamil homeland only further justifies the Tamil nation struggle for self-determination."

"We declare today that the we will stand in solidarity with the Tamil victims and survivors and pledge to continue to strive for peace justice and freedom for the Tamil nation."
See full statement here.