16 April 2018
Over 300,000 people marched in Barcelona demanding the release of Catalan political leaders, reports Deutsche Welle.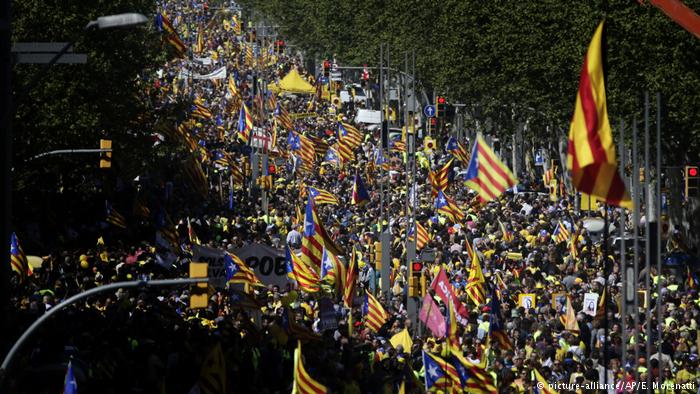 Photograph: Deutsche Welle
The rally marked six months of detention for pro-independence activists Jordi Cuixart and Jordi Sanchez, who face charges of rebellion leading to a jail term of 30 years.
Spain's central government imposed direct rule on Catalonia following its unilateral declaration of independence in October.