12 March 2018
Tens of thousands of protesters marched through Barcelona on Sunday demanding Catalan parties to finalise a new government and declare a Catalan Republic.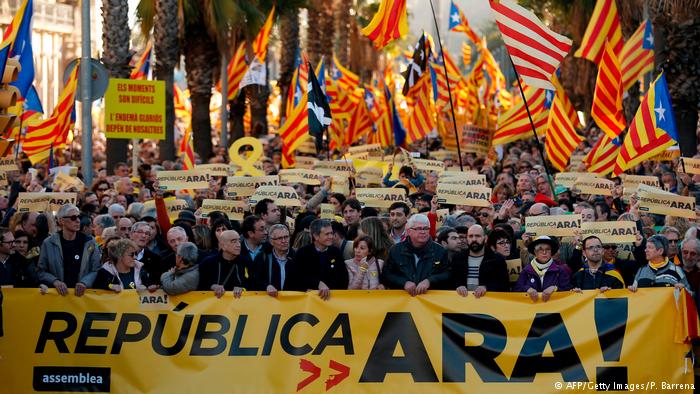 Photograph: Duetsche Welle
Speaking to journalists the rally organiser, Agusti Alcoberro, said,
"What we are doing today is taking to the streets as citizens to demand that the republic we voted for in October continues forward."
Catalonia's former President Carles Puigdemont remains in self-exile in Brussels fearing imprisonment for sedition charges should he return. His chosen successor, and separatist leader, Jordi Sanchez is in prison on sedition charges.
Another one of Catalan's senior leaders who fled with Puigdemont, former education chief Carla Ponsatt, moved to from Scotland to Belgium on Saturday, as she still faces arrest on return to Spain.
See more here.