25 August 2017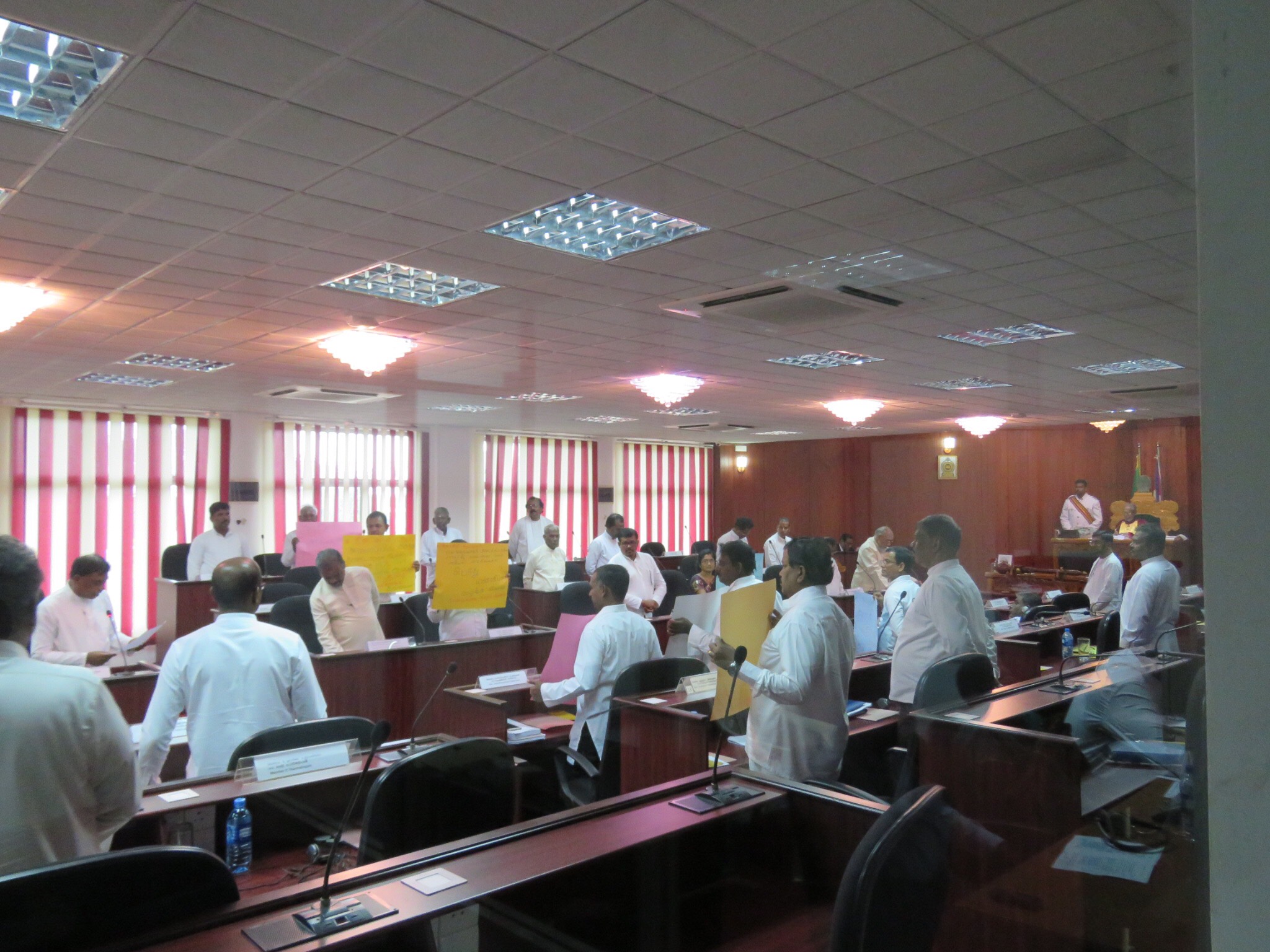 Members of the Northern Provincial Council held an awareness protest at the Council's sitting today, calling for the release of Tamil political prisoners.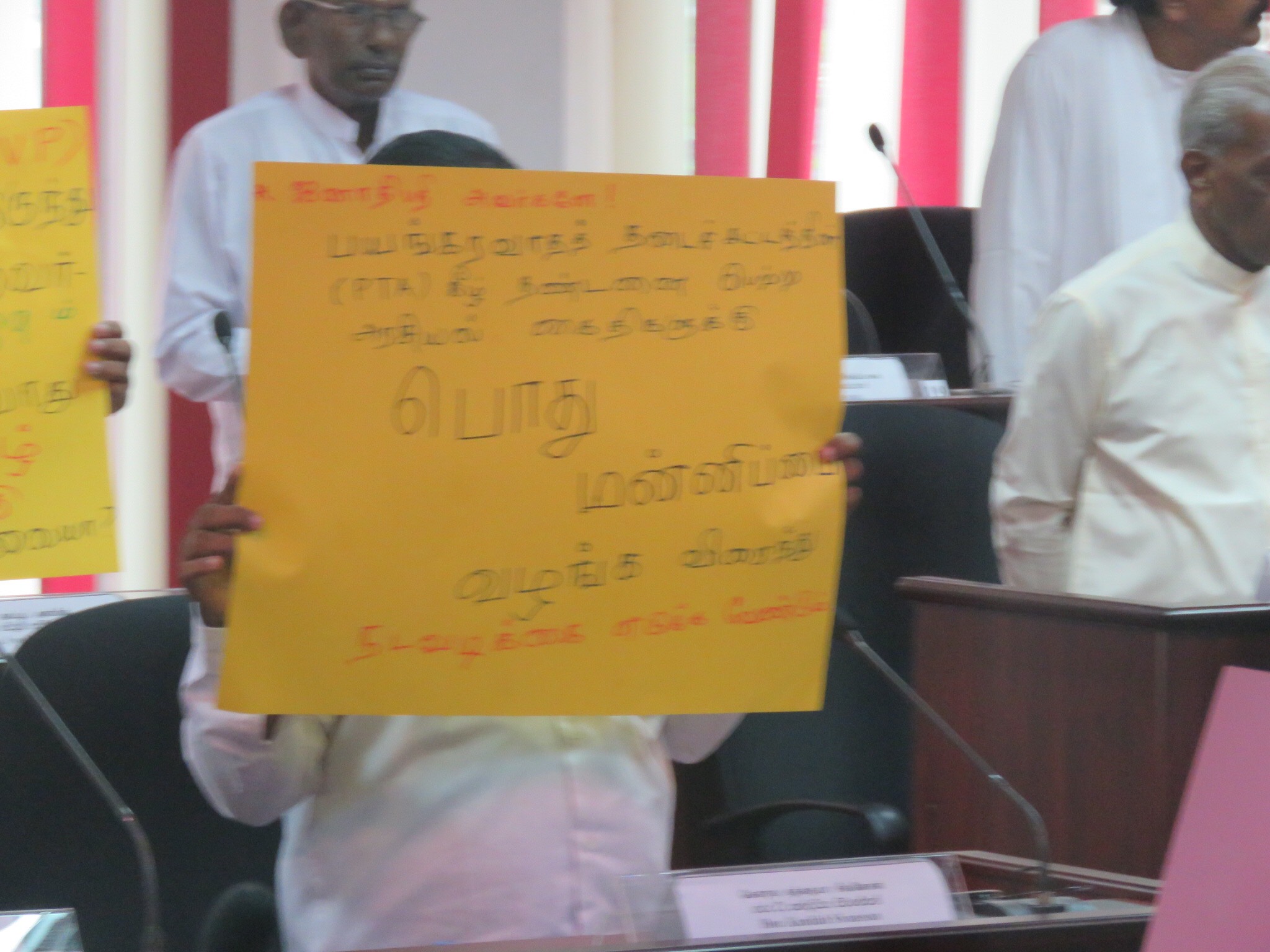 To the president! Take urgent action to grant amnesty to political prisoners detained under the PTA
Holding placards pointing to the plight of political prisoners, Council members urged the Council chair to push for the release of the prisoners with the Sri Lankan president.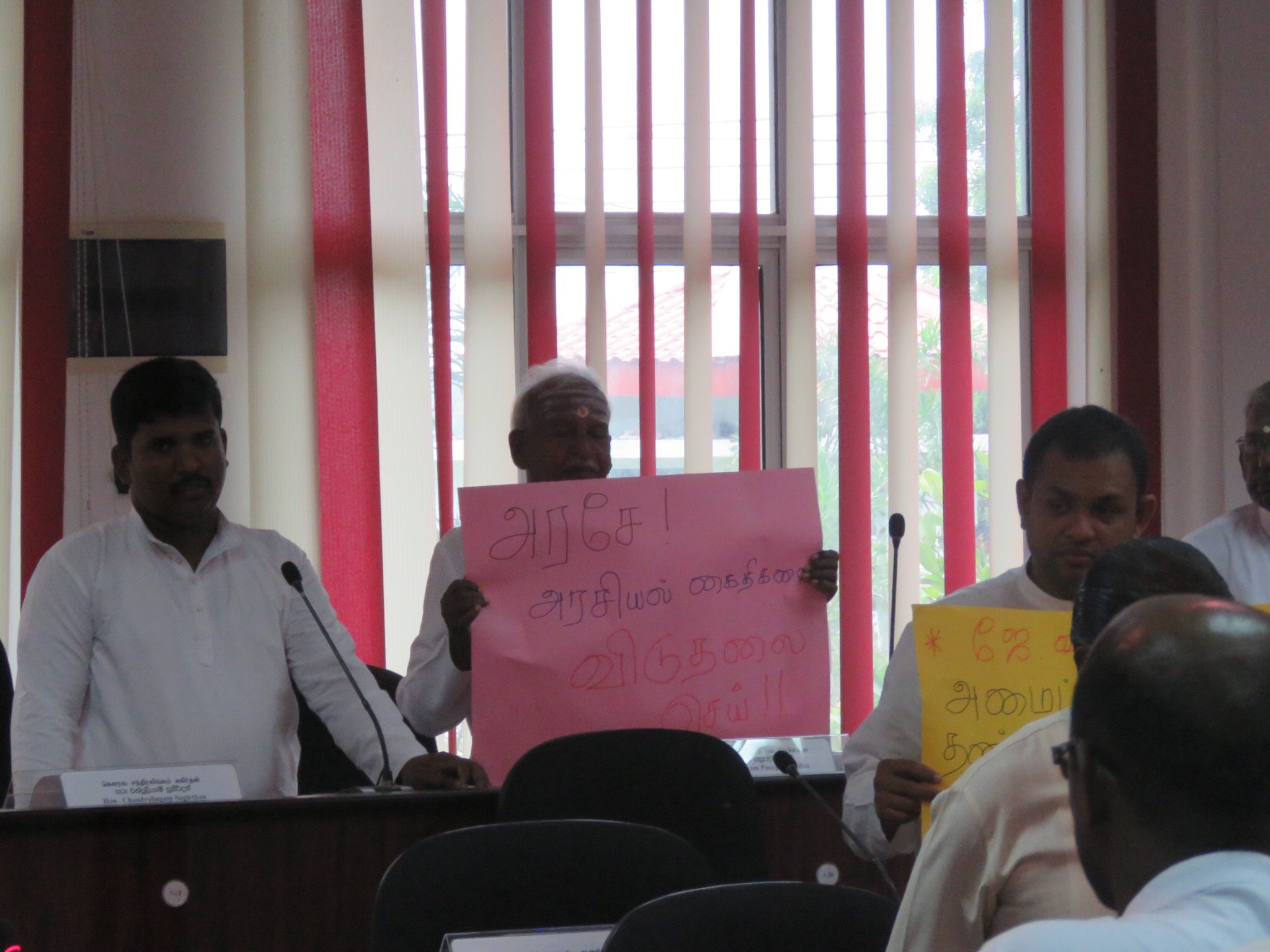 Government! Free the political prisoners!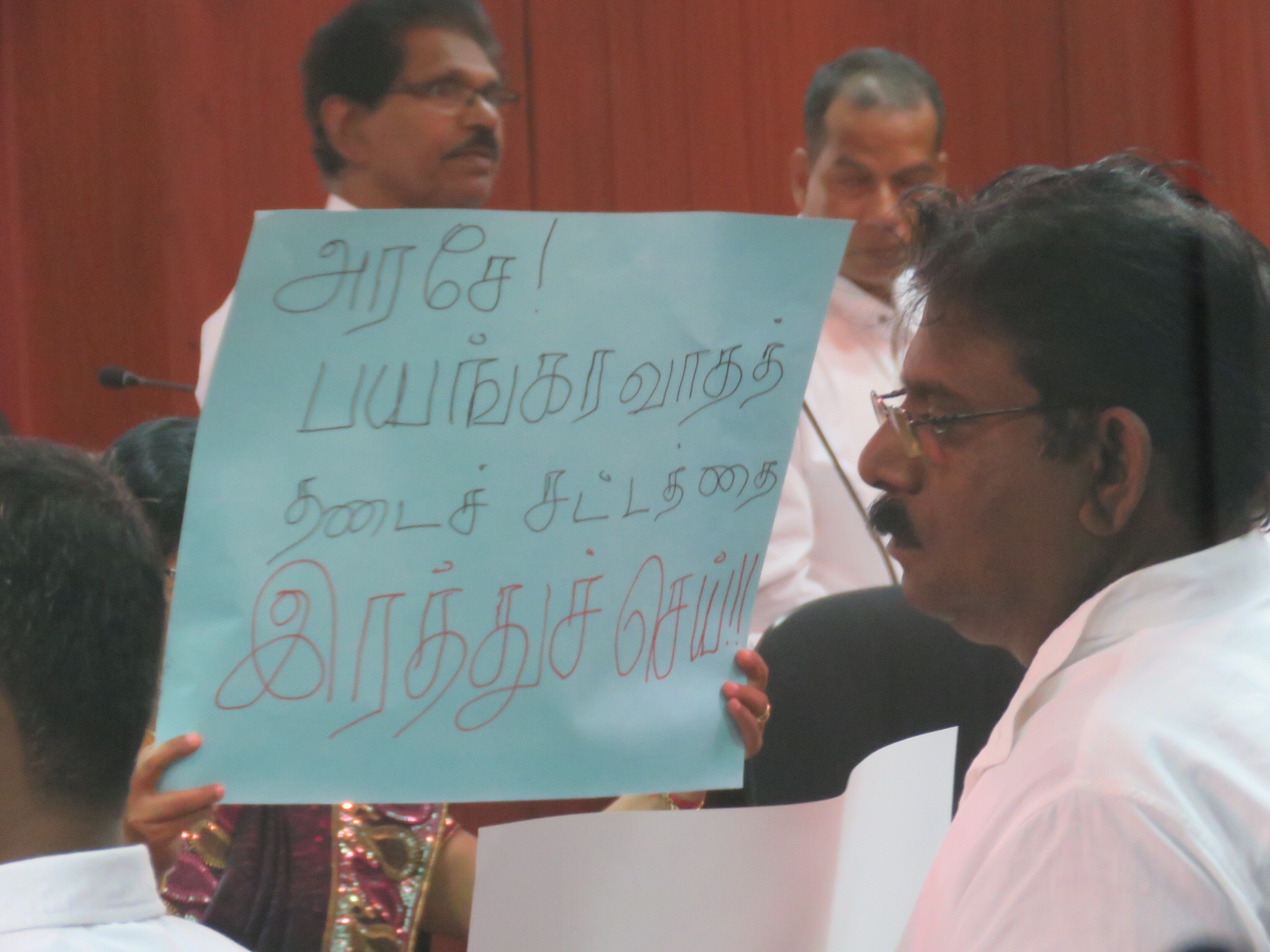 Government! Repeal the Prevention of Terrorism Act!