15 July 2017
The families of political prisoners held without charge or trial are preparing to hunger strike if their imprisoned relatives are not released.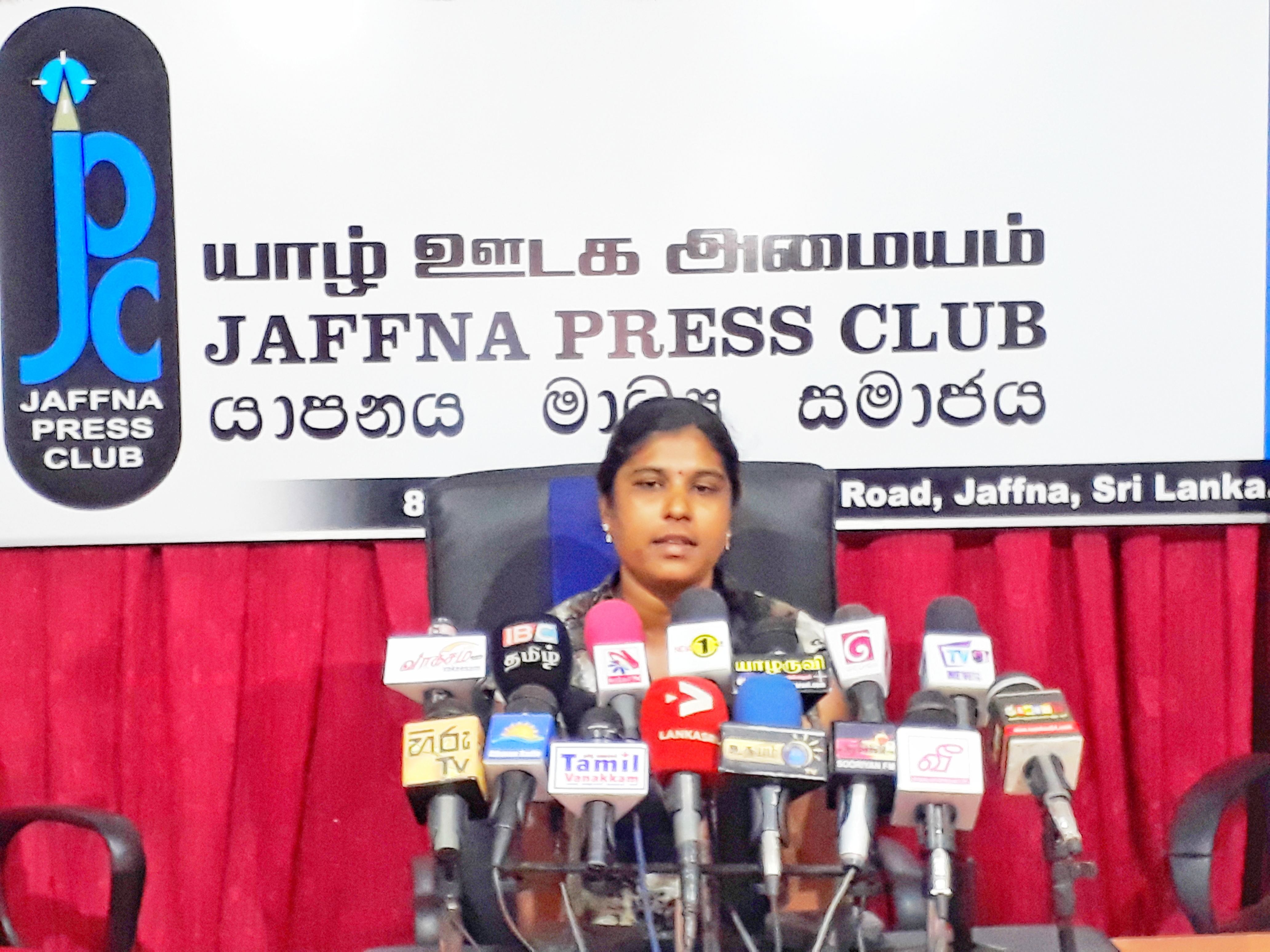 Speaking to journalists at Jaffna Press Club on Friday, Rita Joseph Sebastian, the wife of one political prisoner, Joseph Sebastian, said the families of prisoners have run out of patience and are preparing to take further action in their campaign to have their relatives released.
"On the 11th of December 2013, anti-terrorism police described my husband as a terrorist and arrested him in Vavuniya District," Mrs Sebastian said.
A tearful Mrs Sebastian further said:
"With no investigation whatsoever since then, my husband has been imprisoned for the last four years. Why did you arrest him? What crimes have you charged my husband with? Despite asking these questions, I am not able to get a single answer from this good-governance regime."
"If my husband is a criminal, what was his crime? Why have no charges been levelled against him nor any trial taken place in the last 4 years? This government must answer."
"I am exhausted from writing to the President, to the Prime Minister and to Tamil politicians, asking them to release my husband."
"Many don't reply. Some reply saying that they will release him when his sentence is complete. How can this government sentence my husband when it doesn't even know what his crime is?"
"This government must take action to release my husband and protect the future of my child. If not I will start a hunger strike, and unlike these politicians who undertake these for political gains, I will stick to it until death."