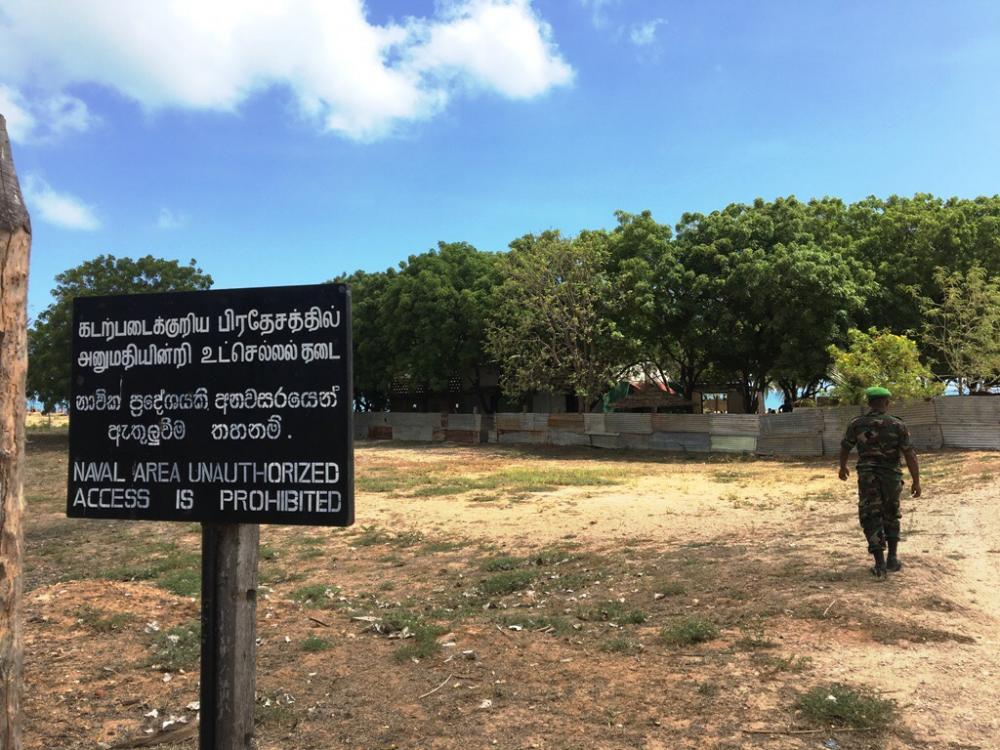 The 54 acres of land around Myliddy harbour which were announced for release from military occupation have not entirely been released.
In particular a historic tuberculosis clinic, built by British colonialists, based in around 6 acres of land announced for release remains occupied by military forces.
Further, the released lands do not comprise any residential lands but only crop field lands, along with the land of two Saiva kovils.
While the release of the Myliddy jetty was hailed as a revival of fortunes for the fishing community, military road blocks and continued occupation of surrounding lands mean that fishermen can neither yet return to their own homes nor use the traditional convenient routes out to sea.