20 February 2019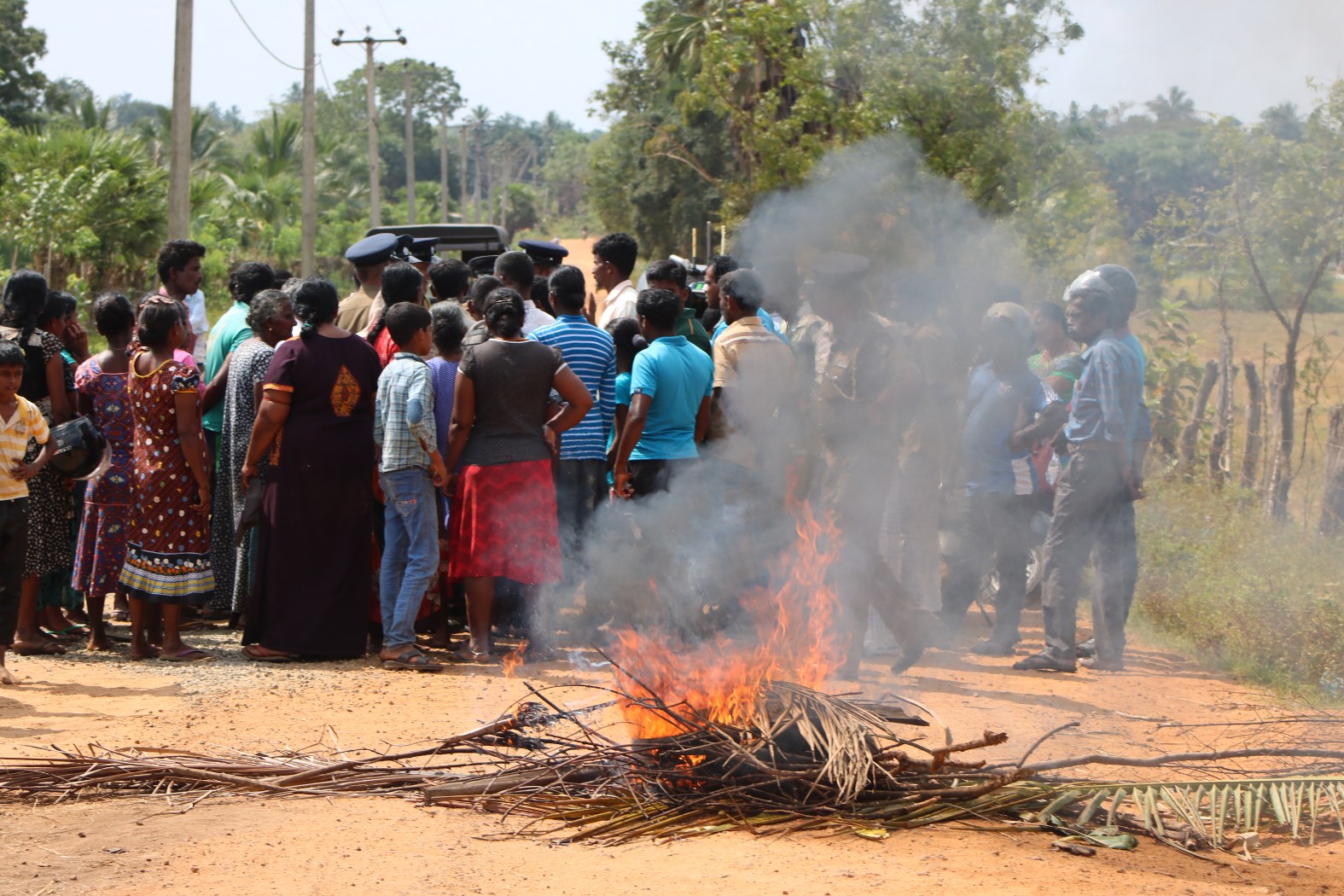 Residents in Mullaitivu condemned police injustice and partiality yesterday, accusing officers of failing to take action on gang violence. 
Holding a protest in Oddusuddan, residents said the police were partial and lacked neutrality. 
On February 18, a gang of men on motorbikes and crashed into a woman, who was subsequently admitted to hospital with critical injuries. 
Despite residents complaining to the police, officers are yet to take action, protesters said.