31 March 2019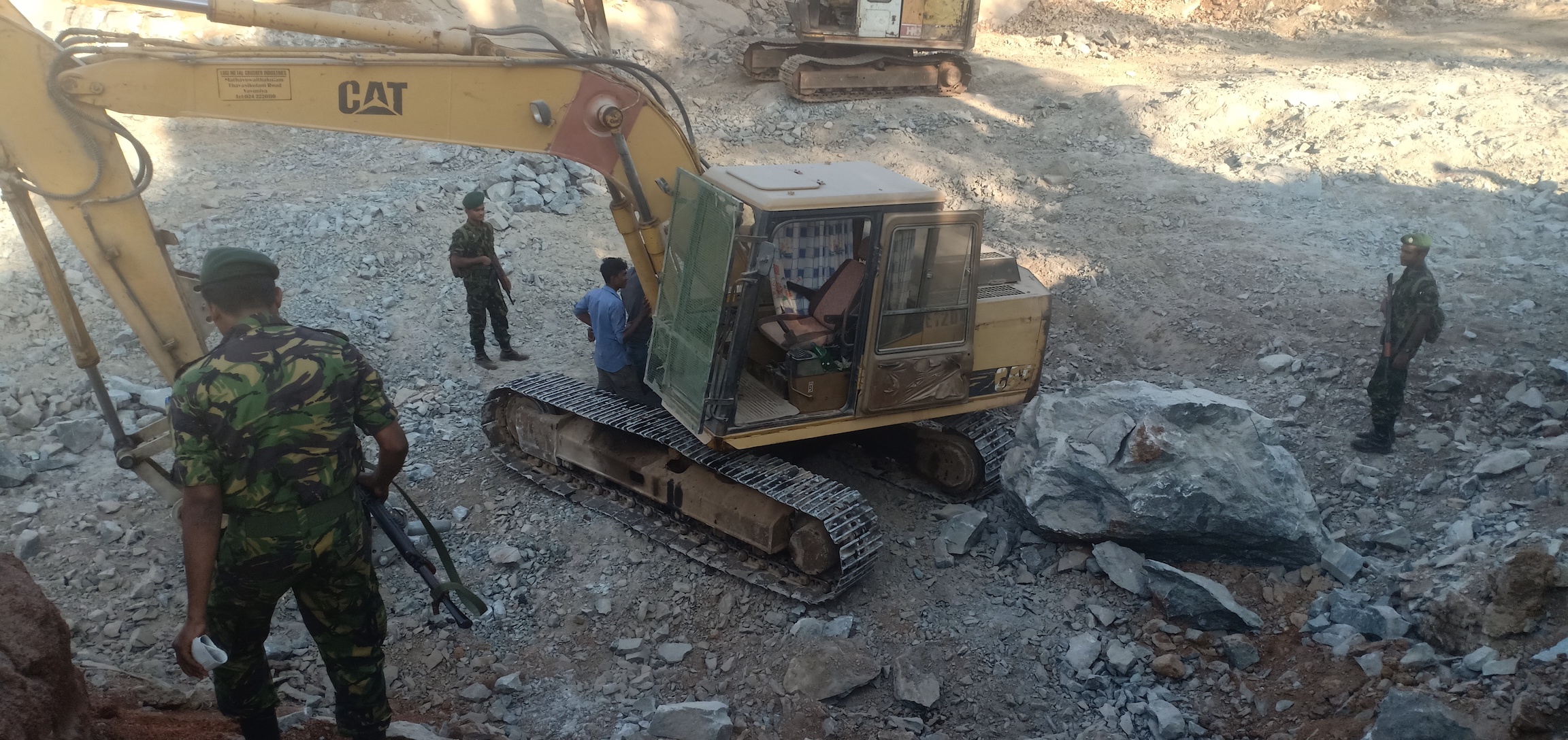 Two more Sinhalese men have been arrested by Sri Lanka's Special Task Force (STF) for illegal sand-mining in Vavuniya.
A 21-year-old and a 32-year-old were arrested during an STF round up in Sinnaputhukulam on Saturday.
The men's construction vehicle and other equipment were also seized by the STF.