21 December 2018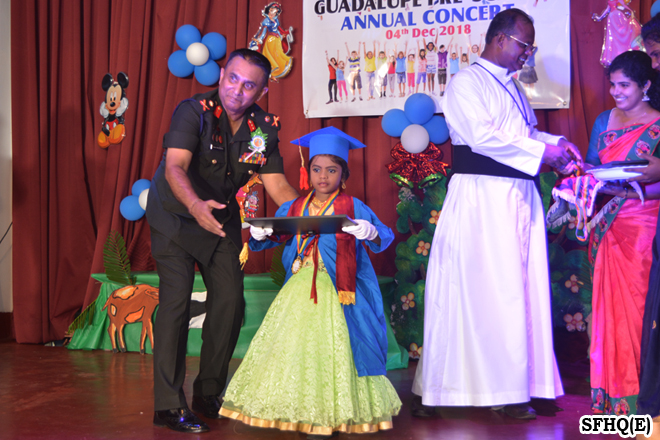 The commander of the Sri Lankan army in the East and other senior military officials attended a pre-school concert in Trincomalee earlier this month, as the military continued to exercise its involvement in civilian activities in the North-East.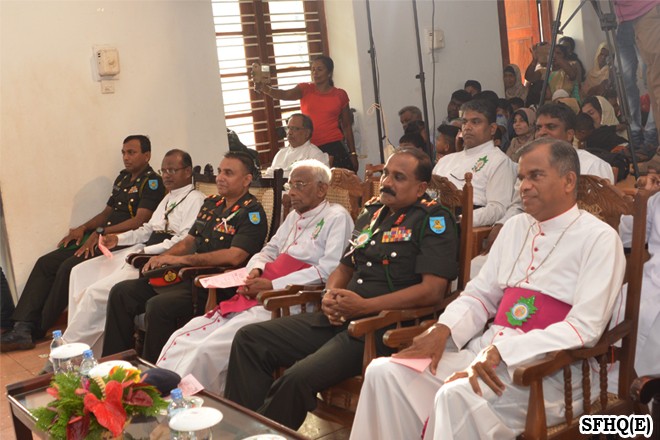 The commander was garlanded as he arrived at the Our Lady of Guadalupe Pre-School annual concert, where Tamil schoolchildren performed a nativity play on stage.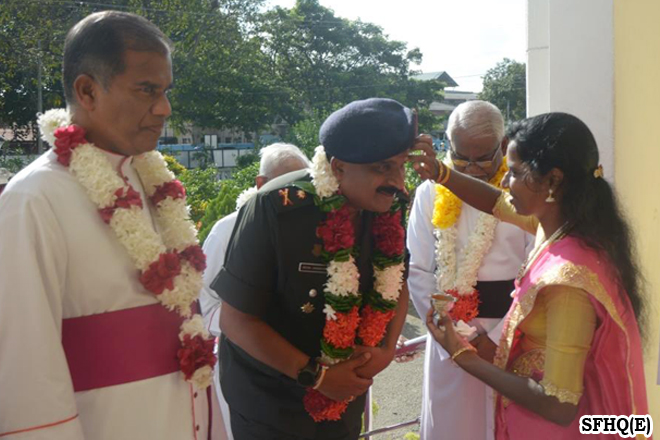 Jayasekera, the newly appointed head of the military in the East, also addressed the concert.
The event comes as the military has significantly stepped up its involvement in Tamil schools across the North-East, despite repeated calls from Tamil politicians and civil society groups for demilitarisation.