20 February 2018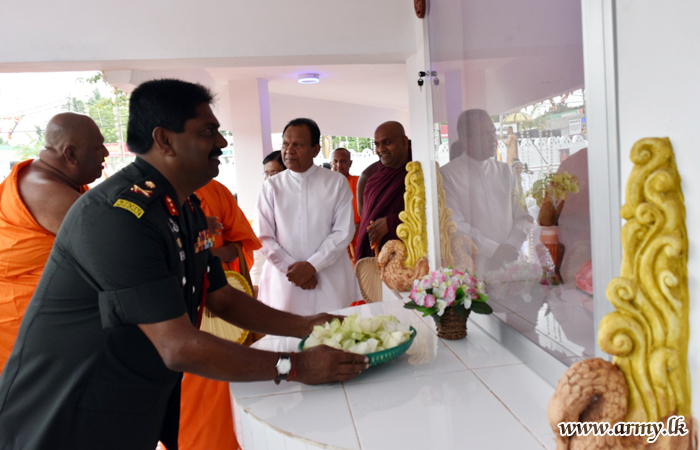 The Sri Lankan military declared that it had completed the construction of the walls of a Buddhist vihara in Amparai, as the army continued its involvement in consolidating Sinhala Buddhist presence in the North-East.
A Buddhist ceremony was held at the Mahawapiya temple in Amparai, after construction by the Corps of Engineer Service (CES) and 16 Sri Lanka National Guard (SLNG) of 24 Division was completed earlier this month.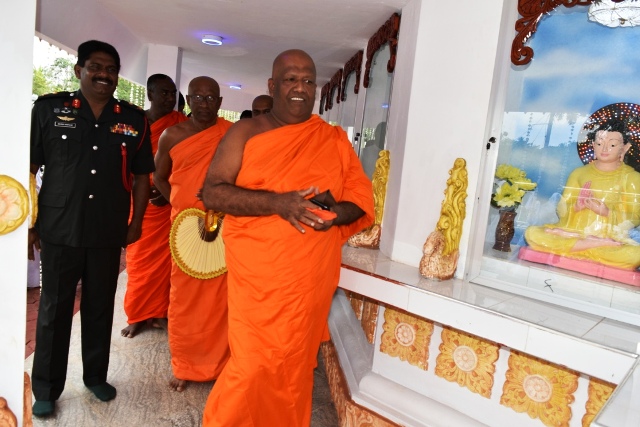 The chief monk at the vihara, "offered his special gratitude to the 24 Division for provision of professional technical assistance to sacred places in Amparai District," reported a military website.
The latest construction comes amidst a pledge by the United National Party to build 1000 Buddhist viharas in the Tamil homeland, under the guise of reconciliation.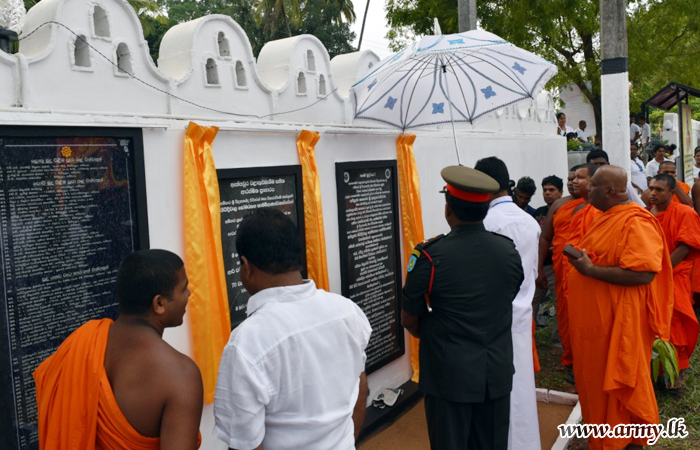 The Sri Lankan state has stepped up the construction of Buddhist shrines across the North-East since the brutal end of the armed conflict in 2009, often with Sri Lankan troops involved in the building.
The US State Department's International Religious Freedom Report for 2016 said the continued building of such sites despite objections from locals and leaving civil society with the perception of "Buddhist Sinhalese religious and cultural imperialism".