16 May 2018
A mobile tribute to the victims of the May 2009 reached Nallur today, after setting off from Valvettithurai yesterday.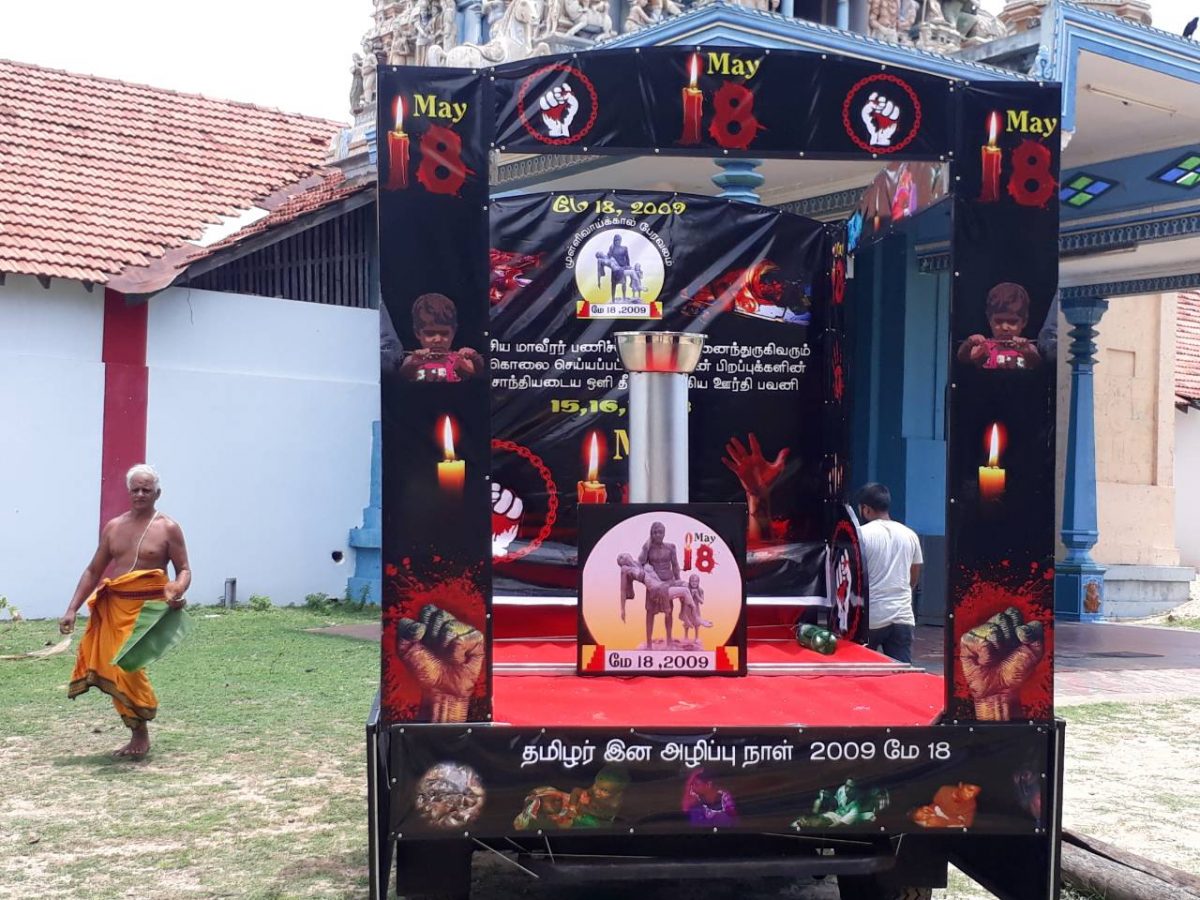 The remembrance vehicle, which is to do a tour of the Northern province, is expected to reach Mullivaikkal on May 18. 
"In memory of those who were born alongside us and were subjected to genocide," read one of the messages on the vehicle.