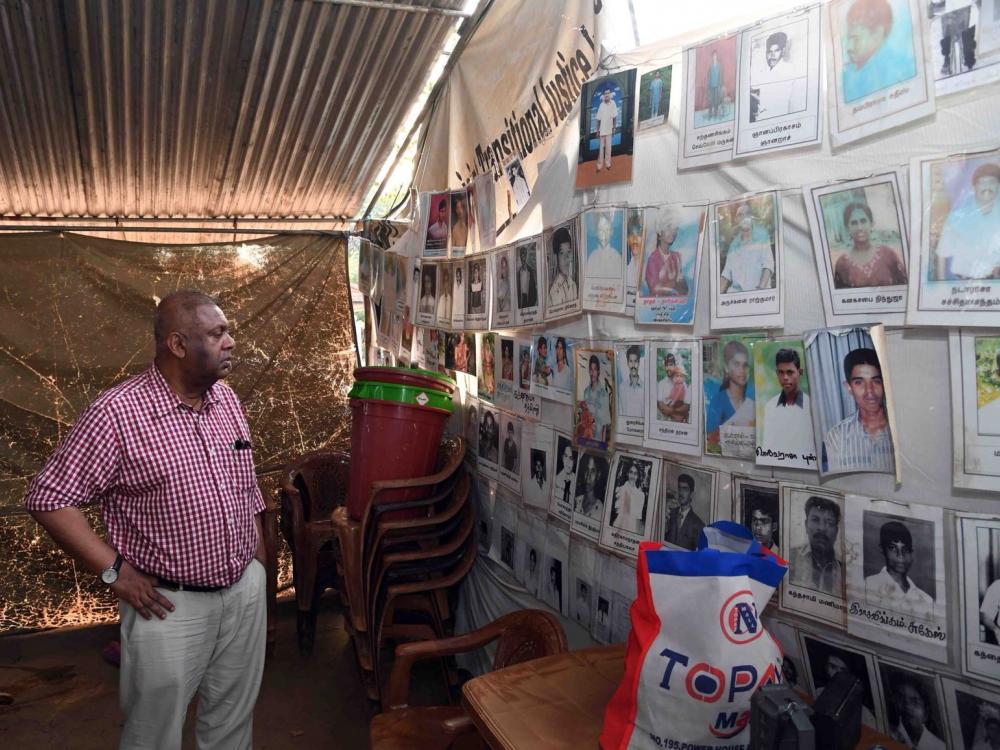 Families of the disappeared who have been protesting for 390 days in Mullaitivu were paid a visit by Mangala Samaraweera, Sri Lanka's Minister of Finance and Media, on Sunday. The minister informed the families that Office for Missing Persons officers would come to see them soon.
The former foreign minister visited the protest during his trip to the North and posted on Twitter:
"Meeting with the "Mothers of the Disappeared" in Mullaitivu, who are staging a roadside protest opposite Mullaitivu Kachcheri for the past 390 days were informed that officers from the OMP will be sent to meet them soon."
The visit comes almost ten months after representative mothers met with Sri Lanka's President, who has failed as of yet to fulfil promises he made during the meeting.
While marking one year of protest earlier this month, the families at Mullaitivu expressed frustration that one year on, their demands in the search for their relative's whereabouts had not been met and that they were instead being pressured to engage with the Office for Missing Persons.
"We have testified at every commission already," said one mother. "We don't need a new office, we just need to know where our children are."
Photograph: Mangala Samaraweera via Twitter