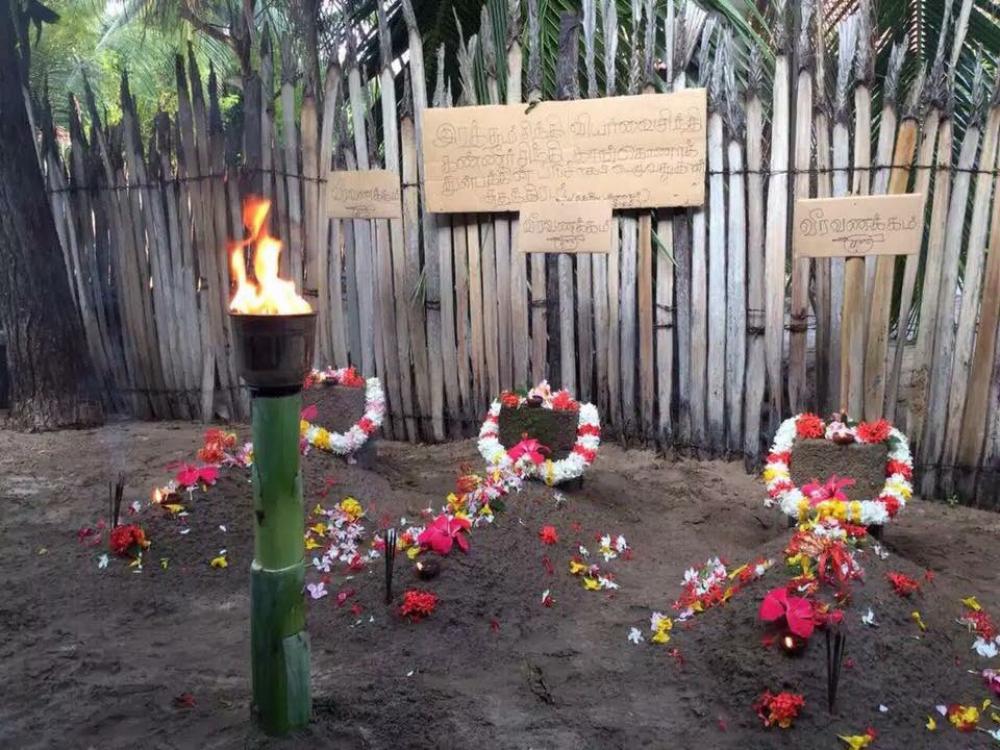 In addition to public events this year, Maaveerar Naal continued to be marked privately in people's homes, as many remained fearful of military intelligence officers and reprisal. 
Many built replica tombstones on their land echoing the Liberation Tigers of Tamil Eelam's tombstones that have since been destroyed by the Sri Lankan military.
Jaffna 
Placard reads: 'Freedom is the reward of shedding blood, sweat and tears, of enduring unthinkable pain - leader of the nation, Tamil Eelam'
The Tamil National Alliance (TNA) MP S Sritharan remembered his brother-in-law, Brigadier Theeban inside his home in Jaffna. 
Mullaitivu 
Vavuniya