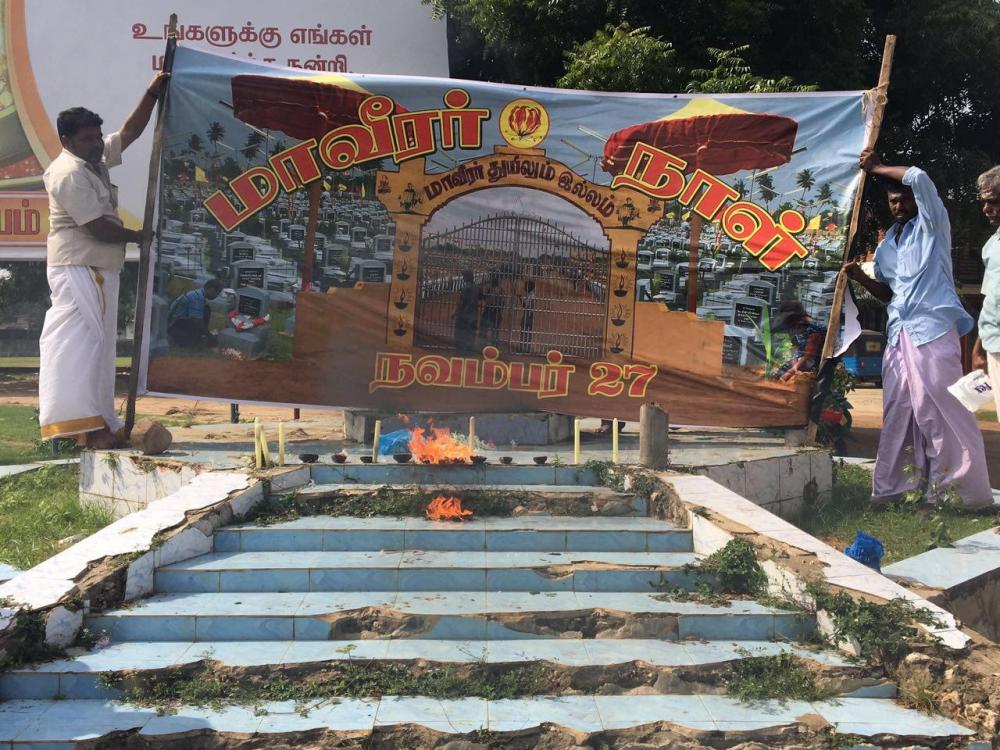 Tamils gathered by the destroyed Thileepan monument in Nallur on Saturday to take part in one of the many Maaveerar Naal commemorative events taking place across the North-East on November 27.
Despite military officers being stationed around the region, events this year took a more defiant tone to recent years when Maaveerar Naal was marked covertly. 
This year's event at Nallur took place in front of a large display entitled 'Maaveer Naal' with a photograph of tombstones of fallen Liberation Tigers of Tamil Eelam cadres and a kaarthikai poo (gloriosa lily). 
Councillors from the Northern Provincial Council, MK Shivjilingham, Ananthy Sasitharan and P Ayngaranesan took part in the event. 
Military officers patrol by Thileepan monument.