15 November 2018
British Labour Party MPs have written to the UK Secretary of State, Sajid Javid, urging the government to reconsider its asylum policy and stop all deportations to the island, of Tamils in particular, in view of Sri Lanka's ongoing political crisis. 
The letter follows a previous letter to the Home Secretary, Jeremy Hunt urging action such as discussions with the EU regarding the suspension of trade benefits to Sri Lanka. 
The human rights situation in Sri Lanka is a scandal. We do not consider it safe to forcibly return people to the island, particularly members of the Tamil community. It is the duty of the UK Government to do all it can to ensure that no more lives are put at risk," the group of Labour MPs and members of the All Party Parliamentary Group for Tamils wrote to Javid. 

"Therefore we call on you to conduct an urgent review into your department's asylum and returns policy on Sri Lanka and urge you to stop all forced returns to the island."
The group consisted Joan Ryan MP, Siobhain McDonagh MP, Wes Streeting MP, Stephen Timms MP, Mike Gapes MP, Virendra Sharma MP and Gareth Thomas MP. 
"Sri Lanka is currently in the midst of its worst crisis since the end of the country's armed conflict in 2009." 

"Given that the Tamil people have so often borne the brunt of gross human rights violations, many from the community - both on the island and here in the UK - are terrified about what the future may hold for them, their family and friends."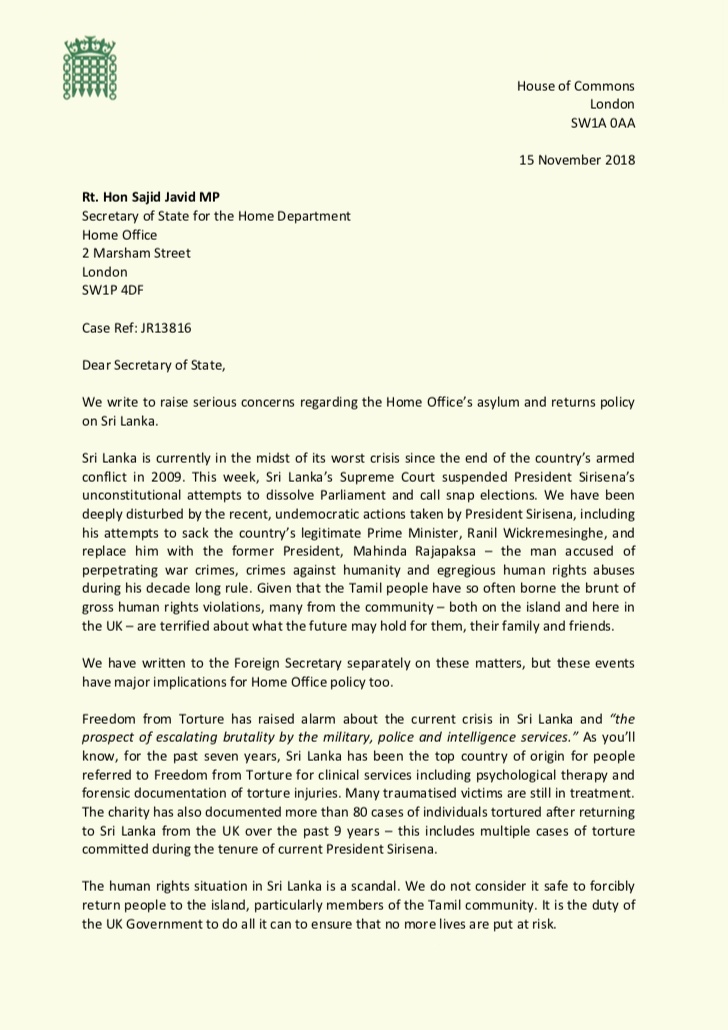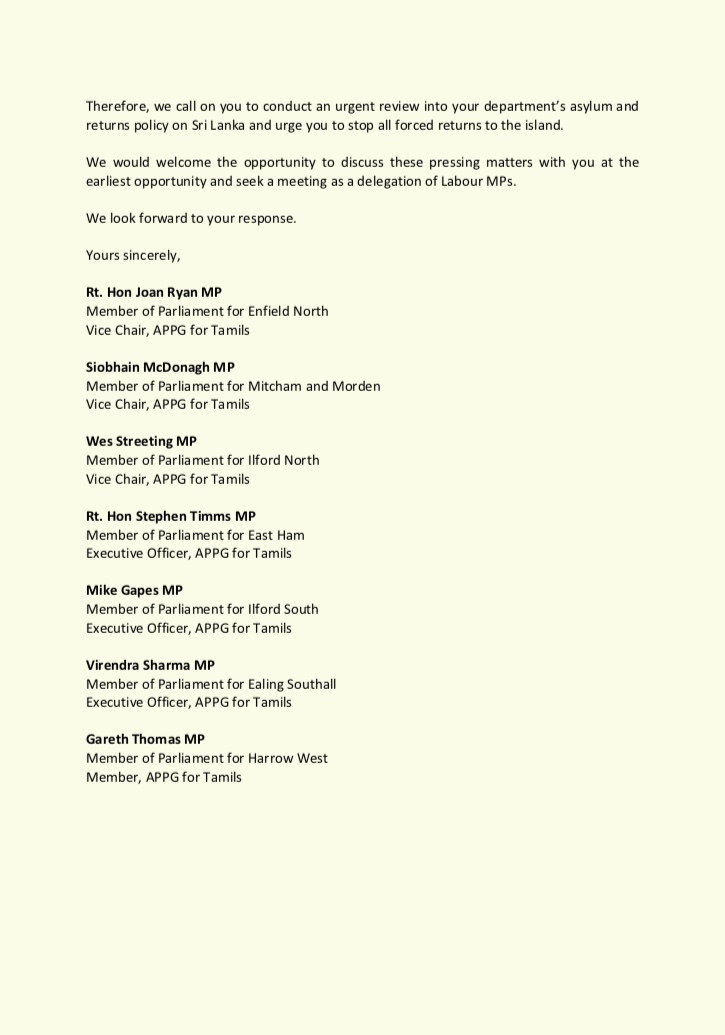 There were violent scenes in Sri Lanka's parliament today as the Speaker was mobbed and parliament broke down into chaotic violence, with one lawmaker sent to hosiptal.
Mahinda Rajapaksa rejected the no-confidence motion levelled against him and assumed the bench of the Prime Minister in parliament.
Lawmakers hurled items at the speaker and a UNP MP was photographed wielding a knife during the brawl, whilst another was caught showing his middle finger to fellow MPs.