15 November 2018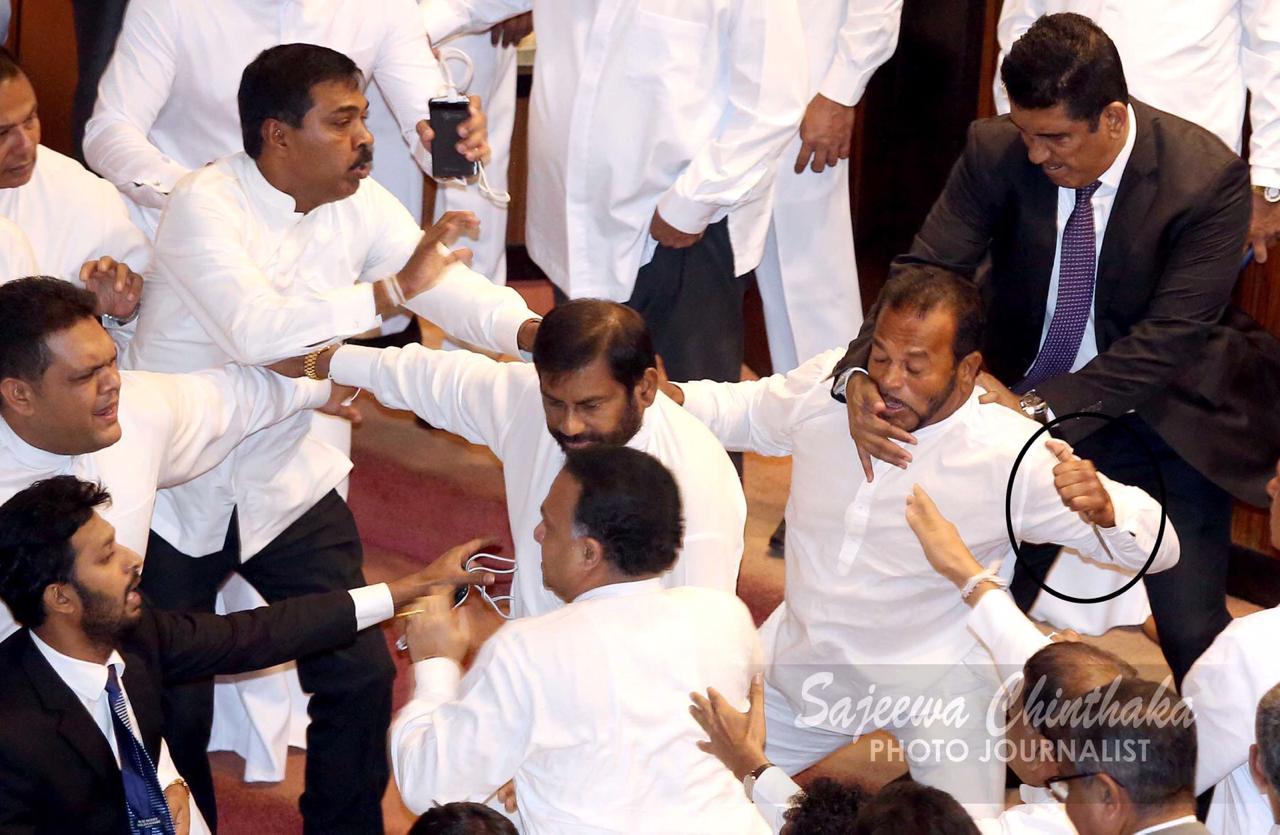 A United National Party (UNP) MP was caught wielding a knife amidst Sri Lanka's parliamentary brawl earlier today.
Video footage and images circulating show MP Palitha Thewarapperuma being restrained before jumping into scuffles wielding a knife on the parliamentary floor.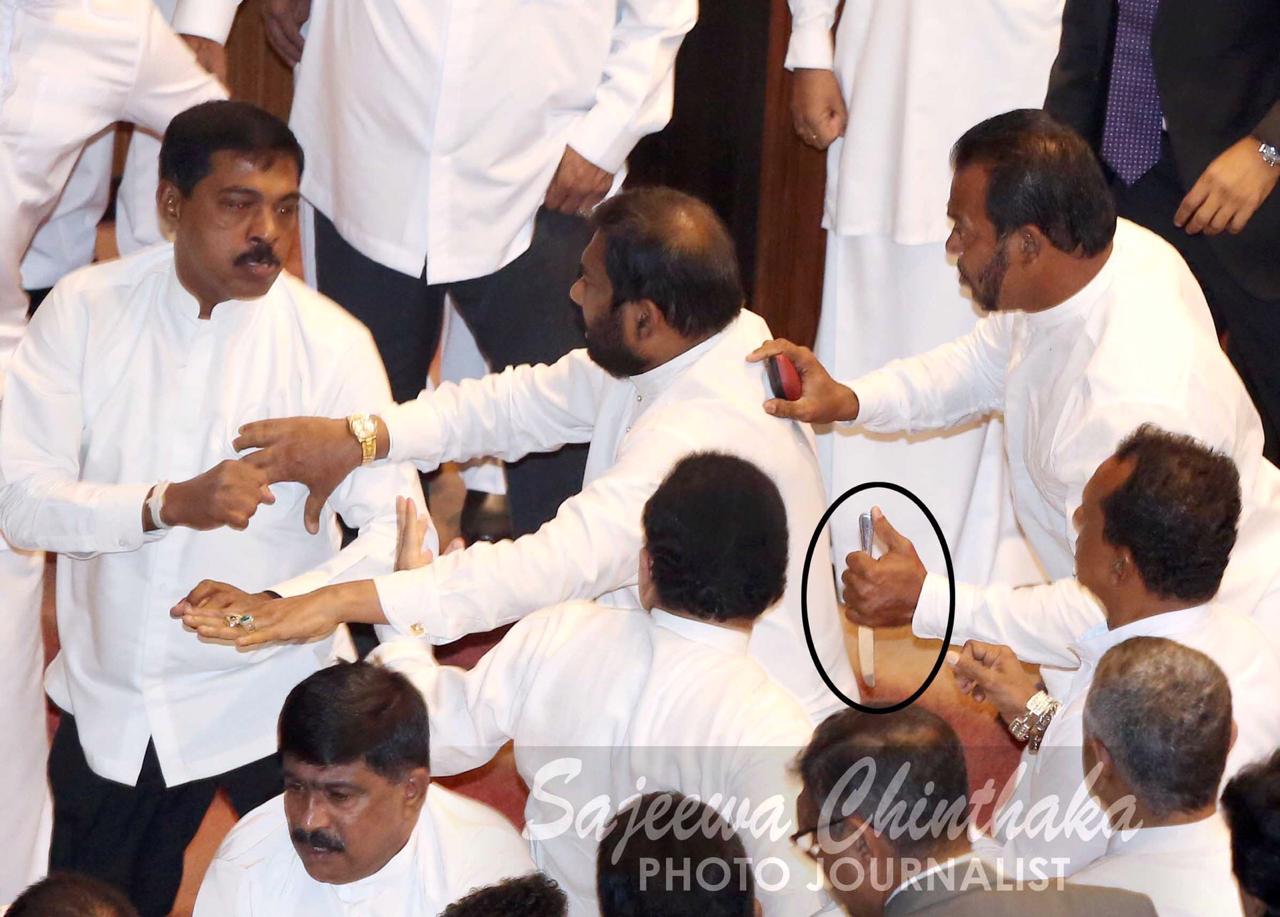 Sri Lanka's parliament descended into chaos as lawmakers loyal to Mahinda Rajapaksa violently stormed parliamentary speaker Karu Jayasuria's chair.
Ignoring the speaker's ruling of a no-confidence motion against Rajapaksa, lawmakers hurled items at the speaker as the parliamentary chambers descended into violence.
One lawmaker was sent to hospital to receive treatment for injuries.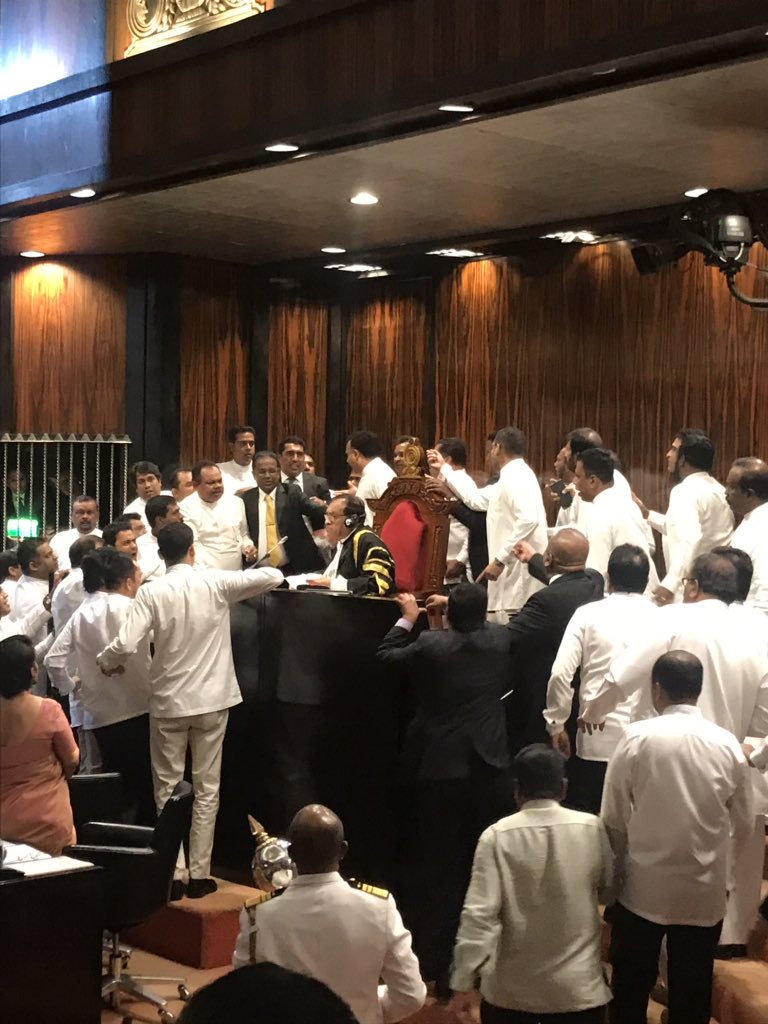 Unable to control escalating clashes, the speaker suspended parliament amidst flying waste paper baskets.
The parliamentary mace was removed and speaker stepped out.
International concern has been mounting over Sri Lanka's descent into instability following Sirisena's decision to sack his cabinet, appoint Mahinda Rajapaksa as prime minister and dissolve parliament for snap elections.