07 June 2019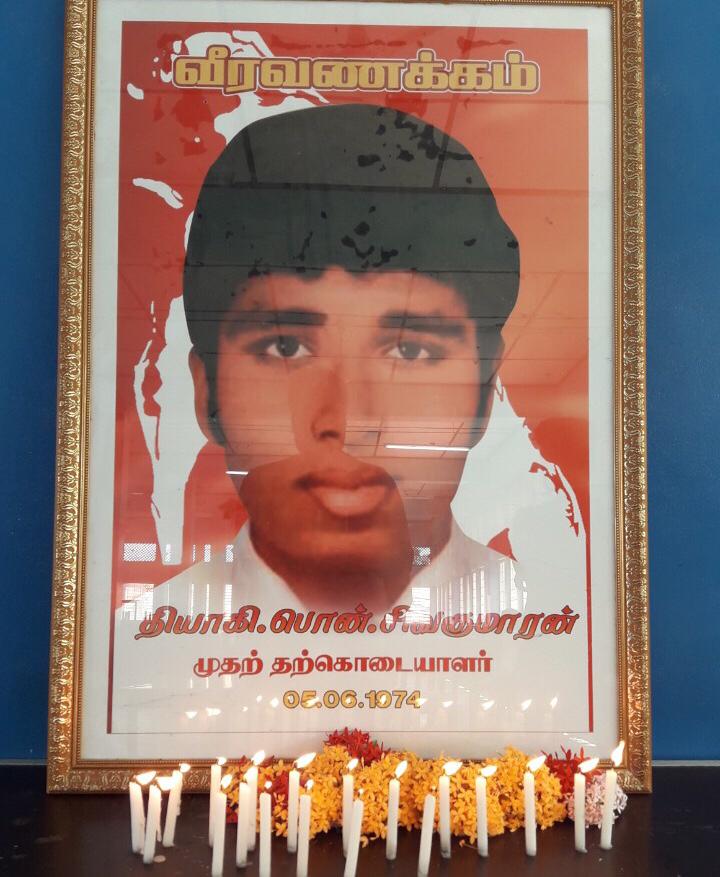 Students at the University of Jaffna this week remembered Ponnuthurai Sivakumaran, the first Tamil to die in the liberation struggle. 
Amid arrests, students held a private event, marking the day of his birth. 
In Urumpirai, residents and local government officials garlanded a statue of Sivakumaran at his memorial. 
Read more: Sivakumaran remembered in Urumpirai