05 June 2019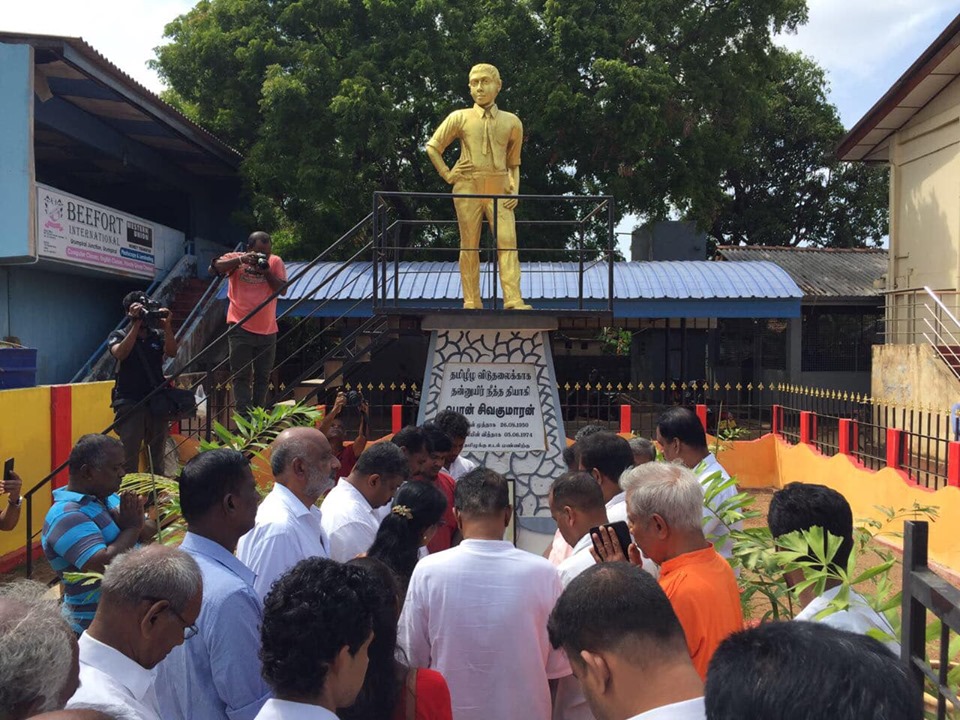 Ponnuthurai Sivakumaran, the first Tamil to die in the liberation struggle was remembered today in his hometown of Urumpirai, Jaffna. 
Marking the day of his birth, residents and local government officials garlanded a statue of him at a memorial in Urumpirai.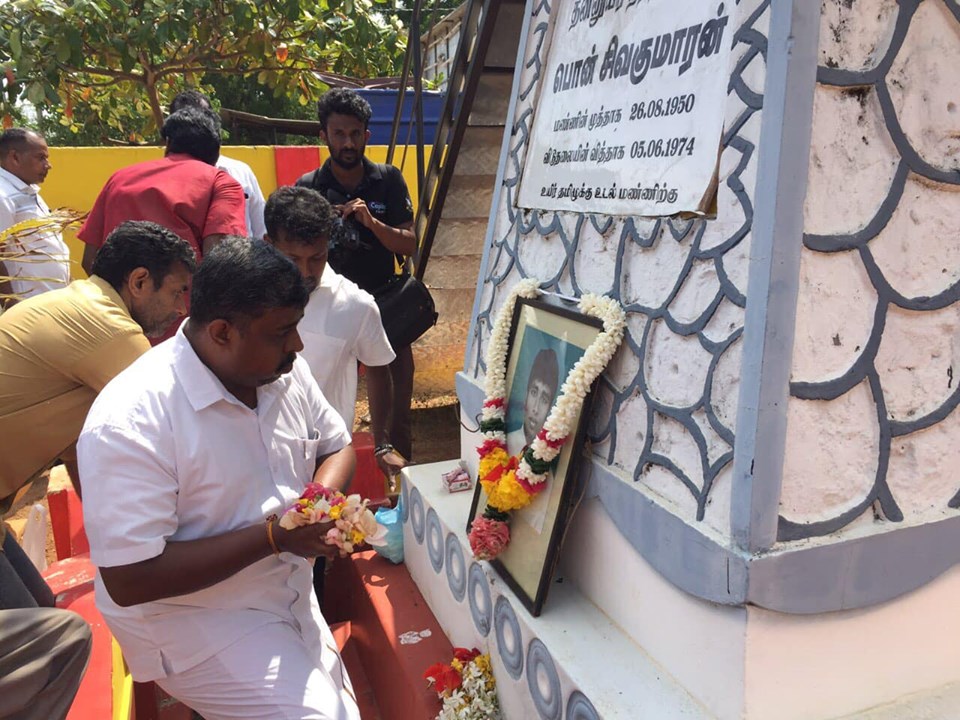 In 1974, years of discrimination and oppression of the Tamil nation reached a new stage when the World Tamil Research Conference of 1974, an acclaimed event that appreciated and furthered Tamil culture, was marred by the brutality of Sri Lankan security forces. The Sri Lankan state was angered after organisers defied Sri Lankan government calls to hold the event in Colombo, and held it in Jaffna between the 3rd - 6th January instead. The violence unleashed by the state's forces at the event, left nine people dead.
Despite several months and widespread out-pouring of Tamil grief and anger at the event, the killings were met with impunity. With no justice or accountability for the crimes in sight, Sivakumaran along with other Tamil youth looked to assassinate individuals alleged to be responsible for the deaths at the World Tamil Research Conference.
However, on 5th June, Sivakumaran was surrounded by Sri Lankan security forces. Evading torture, Sivakumaran committed suicide using a capsule of cyanide, in order to negate the risk of revealing information that jeopardised the growing Tamil armed resistance movement. He had previously been tortured during an earlier detention in police custody for damaging property of those responsible for the conference killings.