05 January 2020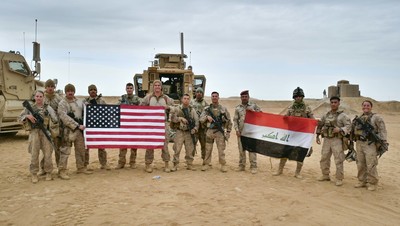 Following the US assassination of Iran's chief General, Qasem Soleimani, Iraq's parliament has voted to expel the approximately 5,200 US troops stationed in their country.
The bill was passed through Iraqi parliament on Sunday 170-0 however many of the representatives, particularly Kurdish and Sunni representatives, did not attend the session to vote.
The US troops were stationed in Iraq as part of the 2014 mission to support the fight against the Islamic State. The New York Times reports, that the withdrawal of US troops has risen concerns that it will allow for a resurgence of the Islamic State. Whilst stationed Iraq, US troops could make of Iraqi airspace for attacks.
The assassination of General Soleimani on Friday was seen as a violation of Iran's sovereignty and a declaration of war. The decision to launch this attack follows rising tensions between the US and Iran after the election of President Donald J. Trump who withdrew from the Iran nuclear deal which his predecessor had agreed upon in May 2018 and reimposing harsh sanctions.
Prime Minister of Israel, Benjamin Netanyahu, has applauded the decision however European nations have expressed greater reserve but have not expressly condemned the attack.
For more information read the New York Times piece here.