30 July 2017
The people of Iranaitivu have now been protesting for over three months for the return of their land from the Sri Lankan Navy.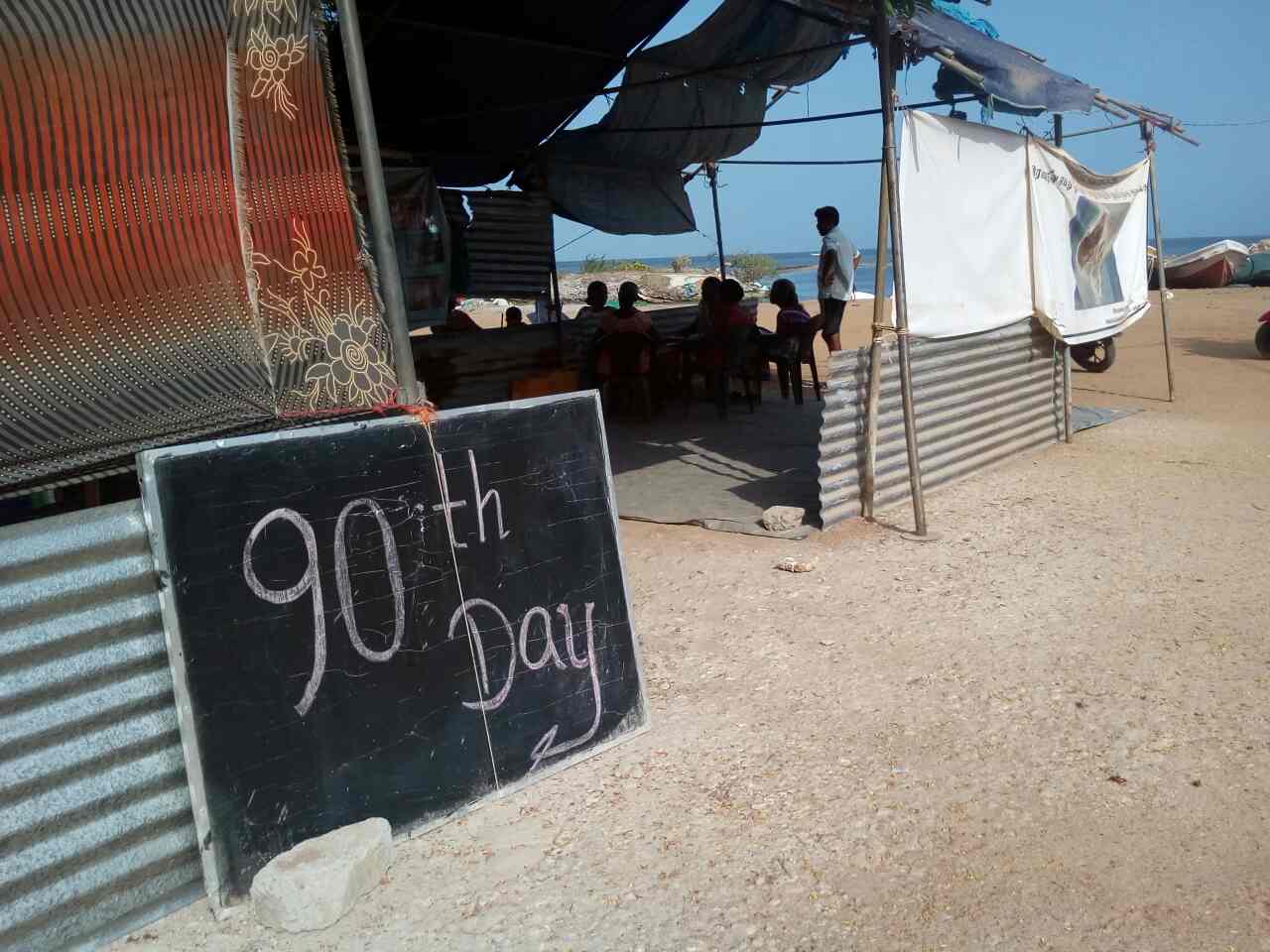 The protest reached day 90 on Saturday.
"The government and military continue to betray us by refusing to return our land," one protester said.
"However no matter how many times we are deceived, we will continue to struggle for the return of our land and our sea from occupation."
Irainativu is an islet off the west coast of Kilinochchi district from which around 176 families were displaced in 1997.
The families have struggled to build livelihoods from displacement, being blocked off from their traditional fishing waters and having had to leave behind their livestock and cultivation lands.