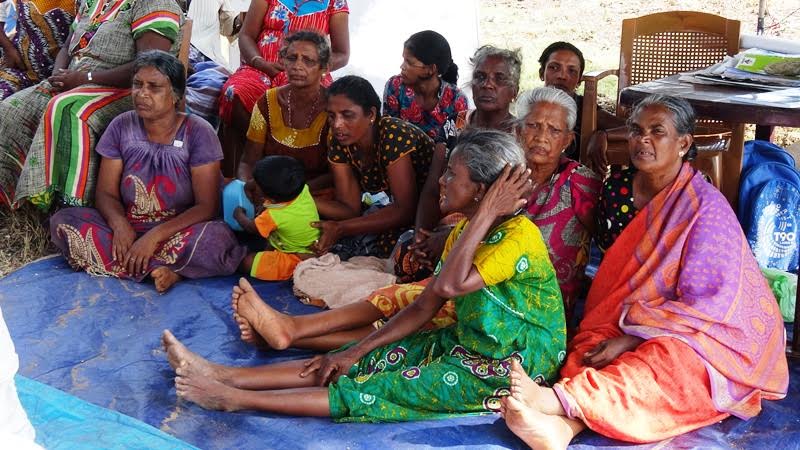 Residents of Irainativu protested for the 6th day today, demanding the return of their lands from the Sri Lankan navy.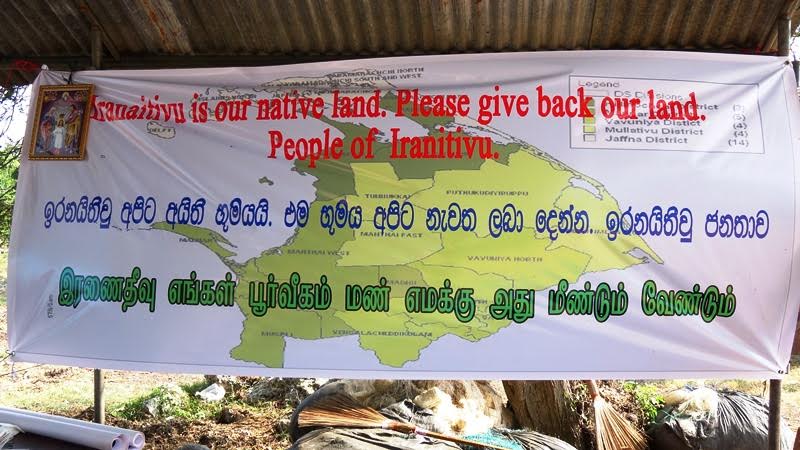 Around 242 families, mostly fisherfolk, were forced out of Irainativu, an islet of Kilinochchi, in 1992.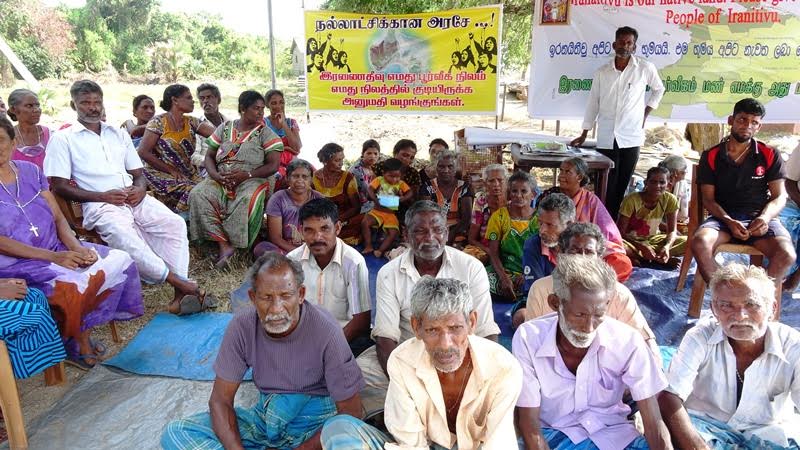 In the 25 years since, the families have neither been able to access their homes, nor the fishing areas which villagers describe as being optimal for their livelihoods.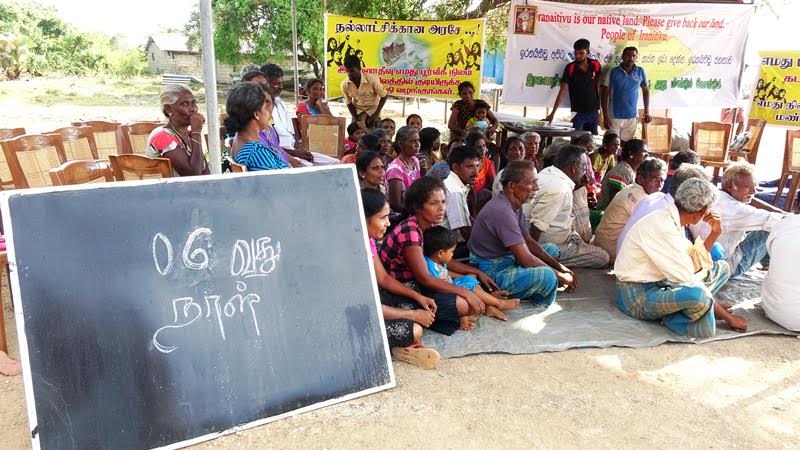 The Irainativu villagers are currently protesting on the Iranaimatha Nagar coast of Mulankavil.