29 March 2019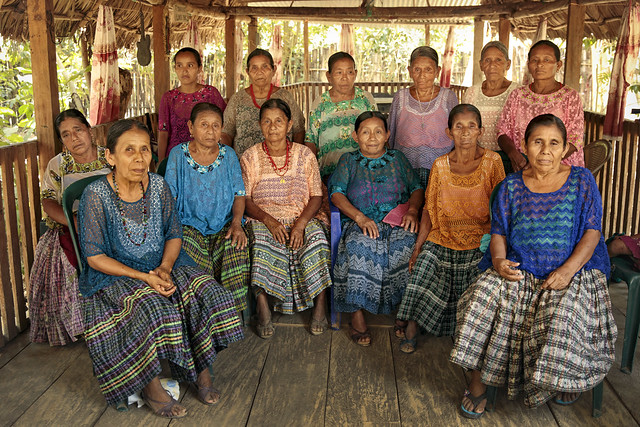 Guatemala's congress is set to vote on a reform to the national reconciliation law which would give absolute impunity to those accused of crimes against humanity including genocide, rape and forced disappearance.
The current national law exempts those accused of political crimes and has been praised for enabling reconciliation in the aftermath of the 36-year war which left 200,000 people dead or disappeared. The law was enacted alongside the 1996 peace accords but the proposed reforms to the bill have caused international outcry.
The Guardian notes that the proposed bill would also enable legal action against human rights activists who are considered a threat to public law and order. This has raised concern amongst rights groups that those who testified in high-profile cases may face reprisals.
For the bill to pass it must gain three votes to hold a simple majority before passing to the executive.
The UN human rights commissioner, Michelle Bachelet, has described the proposed reforms as a "drastic step backwards for the rule of law and victims' rights".
The proposal is currently backed by former army generals who were angered by a surge in convictions since 2008 which has led to the at 33 military officials and militia members being convicted. Those accused include top-ranking generals who launched a counterinsurgency war against rural indigenous communities and urban social activists.
If the measures are passed all those convicted, as well those awaiting trial would be free within 24 hours and on-going investigations would be stopped.
The Guardian notes that this would quash "the hopes of justice for the 5,000 children disappeared during the war". It would also undo the 2016 ruling which convicted two officers for sexually enslaving 15 Mayan Q'eqchi' women in the Sepur Zarco village after their campesino husbands were disappeared.
Jo-Marie Burt, a political science professor at George Mason University and senior fellow at the Washington Office on Latin America (Wola), has described the reform as "part of a broader effort by a coalition of military, business and political interests not just to stop Cicig, but to end all investigations into organised crime, human rights violations and corruption in order to reassert their total dominance in Guatemalan politics and society".
Cicg, is a UN-back group opposing the anti-impunity measure. They have conducted investigations into historic crimes but have been useful in outing corruption in the courts and attorney general's office. They are currently facing attacks alongside the courts from President Jimmy Morales who has the support of a powerful military and economic elites.
Supporters of the bill have argued that leftist guerrillas were unfairly targeting those within the military however the postwar Commission for Historical Clarification notes that 93% of human rights abuses were committed by US-backed government forces, compared with 3% by guerrilla groups.
Political analyst Luis Solano also notes that crimes committed during the counterinsurgency effort are still interwoven with current illicit activities. Manuel Callejas y Callejas, the convicted former intelligence chief, has been accused of founding an organised crime syndicate known as the Brotherhood which infiltrated public institutions including border control and customs for financial gain.