07 October 2019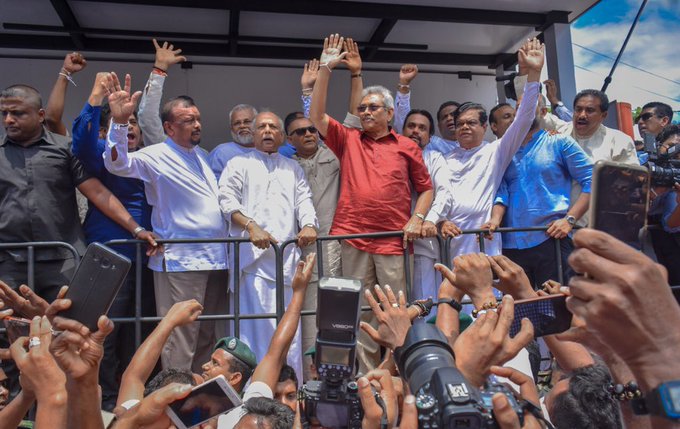 A Sri Lankan court has dismissed a court case filed against Gotabaya Rajapaksa, the island's former defence secretary accused of orchestrating mass atrocities, as he filed his nomination papers for the upcoming presidential elections earlier this morning.
On Friday, Sri Lanka's Court of Appeal unanimously dismissed a case brought before them, challenging Rajapaksa's citizenship. The AP reported supporters lit firecrackers and danced in the streets to celebrate the victory.
As he handed in his papers this morning, he was greeted by crowds of supporters who had gathered outside Sri Lanka's Election Commission.
Rajapaksa's campaign has gathered backers from prominent Sinhala Buddhist activists, including from the extremist Jathika Hela Urumaya (JHU) earlier this week.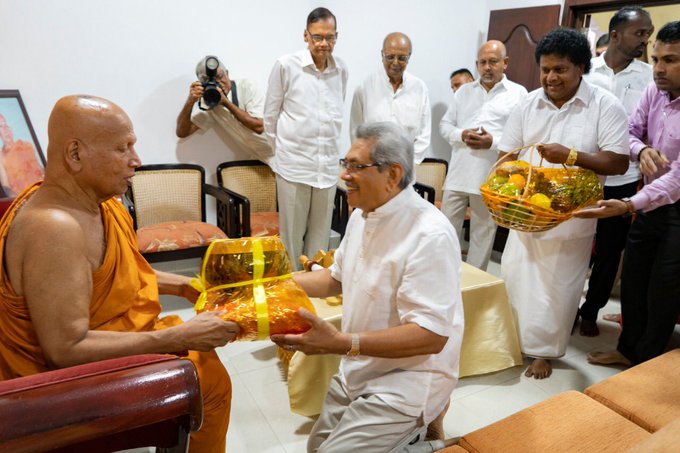 A total of 35 candidates filed nominations on Monday for next month's election.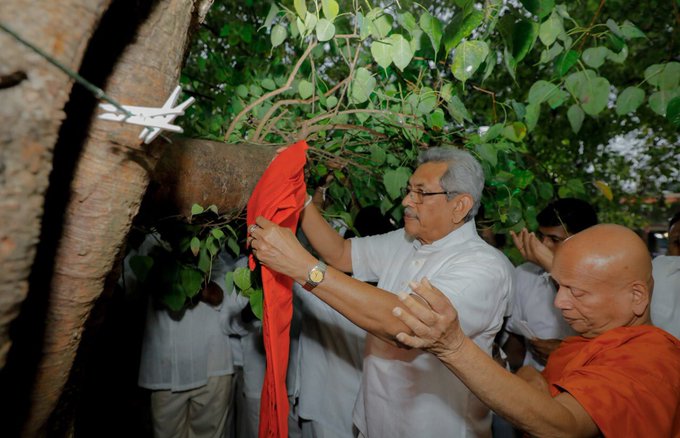 Gotabaya faces two lawsuits in the US, brought by survivors of horrific abuses including torture and sexual violence. He also oversaw the final phase of the armed conflict in 2009, that saw widespread rights abuses, including the shelling of hospitals and embargoes on food and medicine. Tens of thousands of Tamils were killed and many remain disappeared. Gotabaya stands accused of personally giving orders to execute those who surrendered.