18 February 2020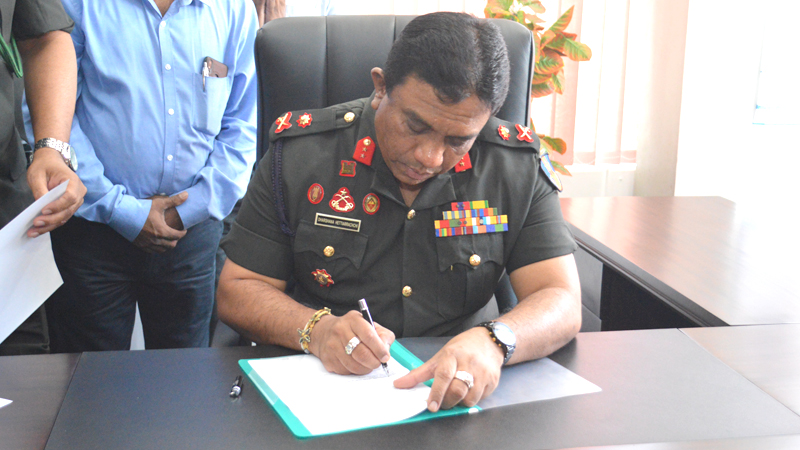 (Photo source: Dailynews.lk)
Sri Lanka army commander, Major General Darshana Hettiarachchi, was brought out of retirement and reappointed as the Rehabilitation Commissioner General on Friday.
Hettiarachchi, also known for being the commander of the army stationed in Jaffna, served as the Rehabilitation Commissioner General between February 2012 - July 2013. He replaces current Rehabilitation Commissioner General, Major General Janaka Ratnayake, who retired recently.
The Bureau of the Commissioner General Rehabilitation were satisfied that Hettiarachchi successfully undertook the task of rehabilitating the ex-combatants who surrendered to the Government or arrested during the humanitarian operation.
However, reports released by the UN Human Rights Office (OHCHR) and the International Commission of Jurists criticised the effectiveness and lawfulness of the programme.
The OHCHR described the rehabilitation programmes as 'arbitrary detention' and insisted that the individuals in custody were often deprived of their liberties and this was consistently seen across a range of facilities including prison, police stations and mental health institutions. Experts were concerned with the treatment of detainees, with outdated legal framework in operation and confessions often obtained under torture or duress.
Similarly, the International Commission of Jurists strongly advised transparency in the Rehabilitation programme of LTTE suspects and that due process for all detainees was sanctioned and their rehabilitation process monitored to avoid human rights violations being overlooked.