16 May 2018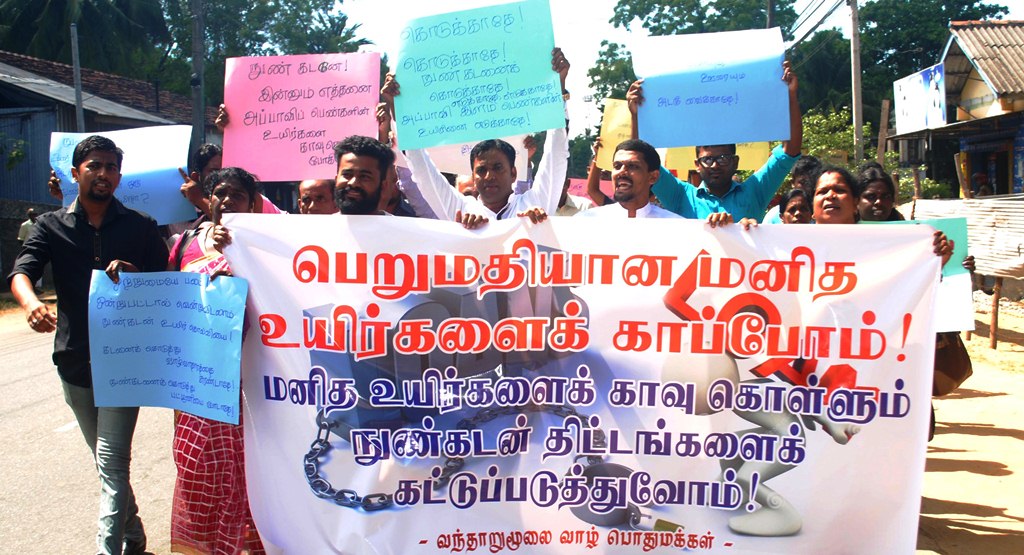 Families protested on Saturday against micro-finance loans provided by private companies that are causing people to become more in debt.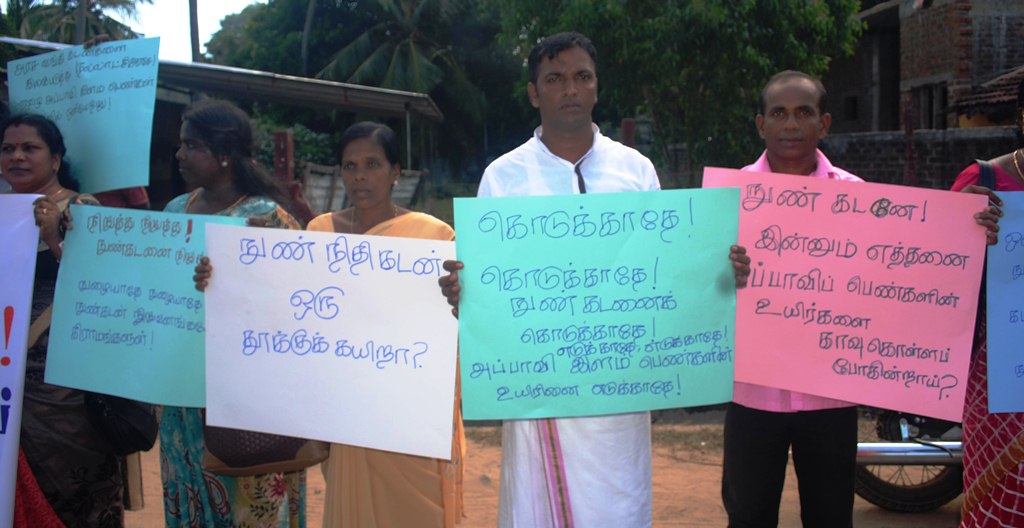 Protesters in Vanthaaramoolai, Batticaloa highlighted rising rates of depression and family disputes over spiralling personal debts, as well as suicides. 
Seventeen people are believed to have committed suicide over recent months after being unable to pay back loans taken out via private micro-finance companies.