14 November 2018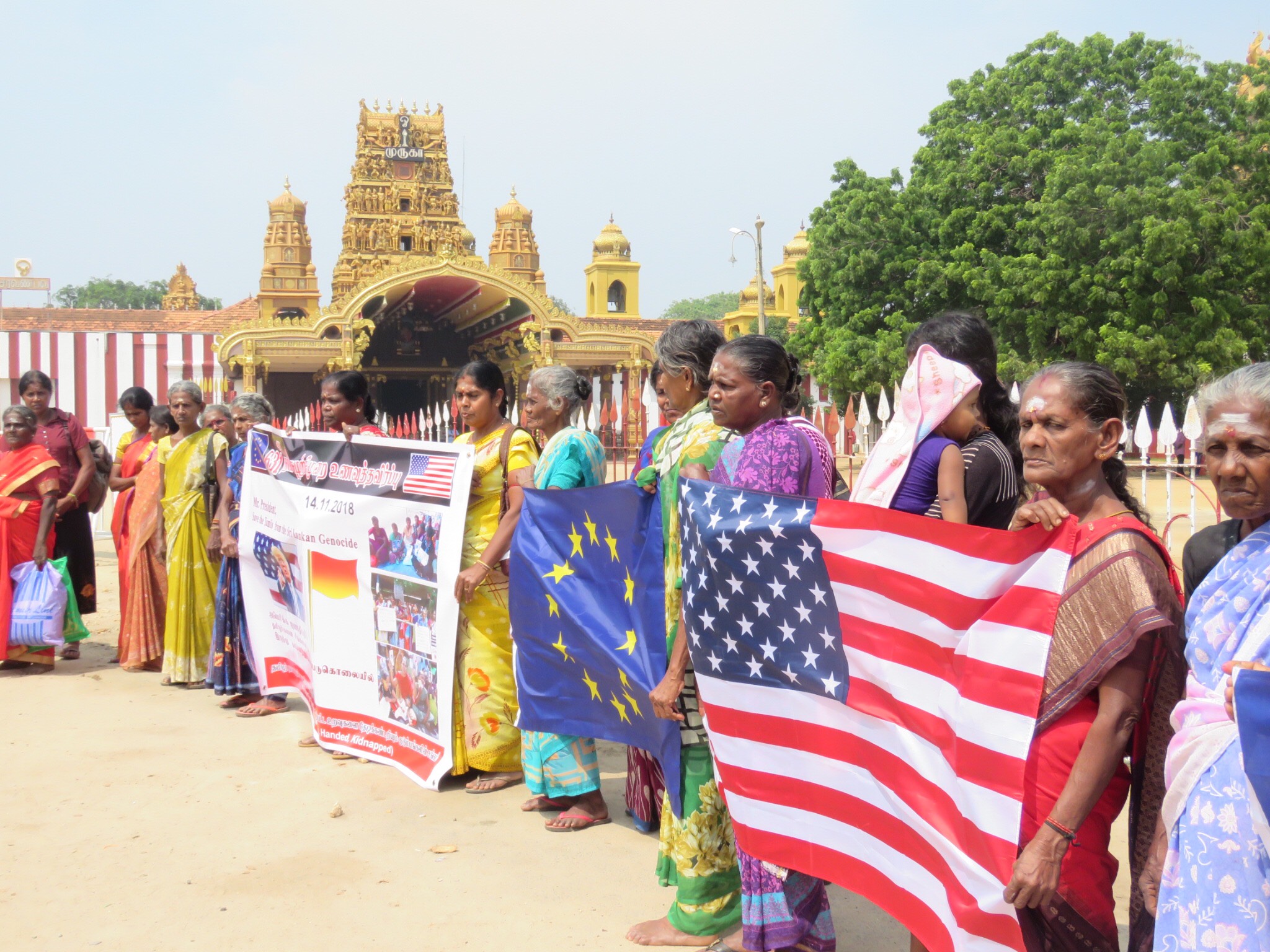 Families and loved ones of the disappeared held a demonstration today in Jaffna, calling on the US and EU to urge action over Sri Lanka's genocide of Tamil people. 
Families across the North-East have been protesting for over one year and expressed their disappointment and anger at the coalition government's failure to act.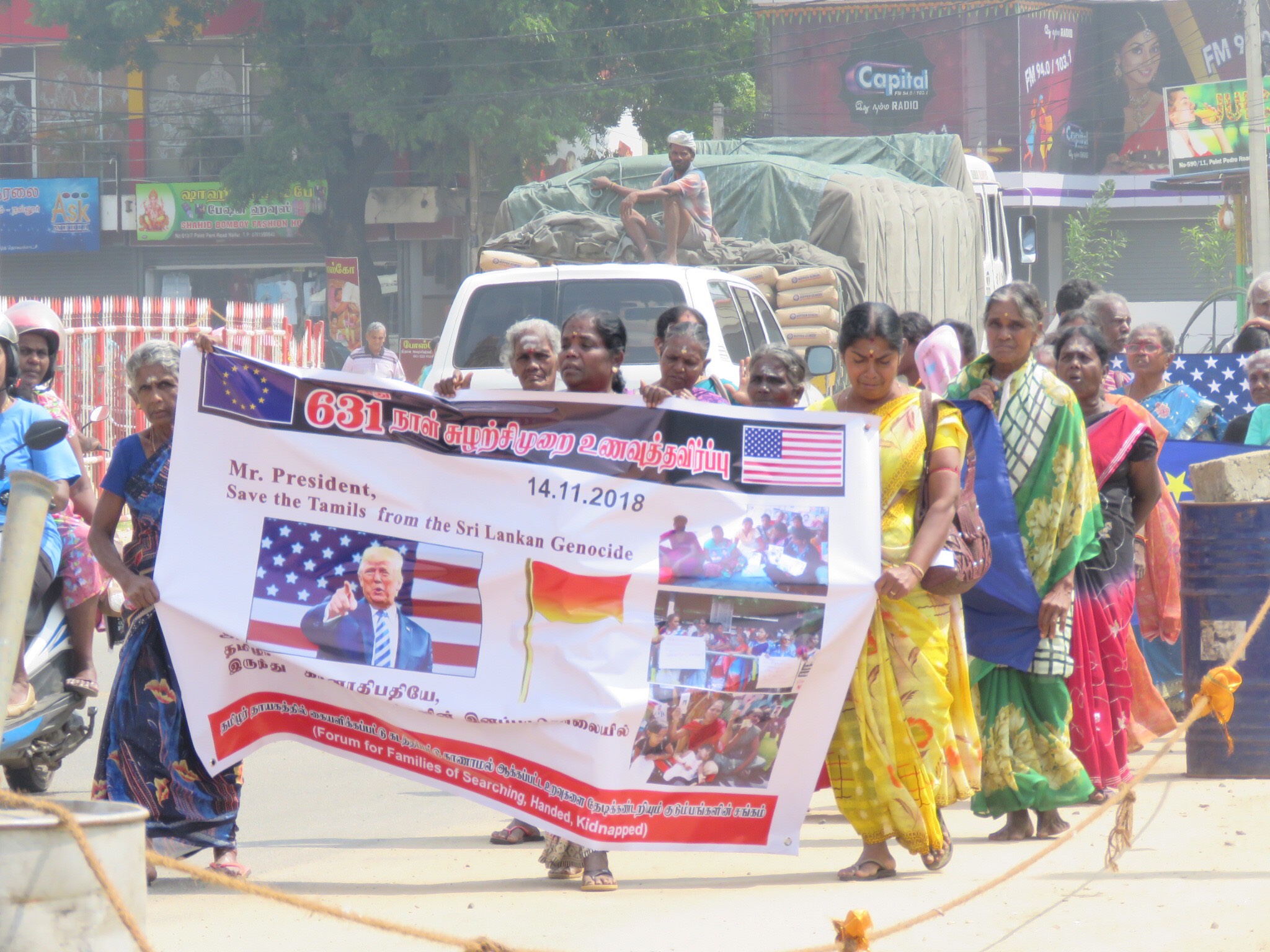 In a letter to the US president, Donald Trump families called on him to get the Sri Lankan army out of the North-East and end the army's sexual exploitation of Tamils. 
"We are the parents of missing Tamil children asking you to help us find our loved ones who have been missing since 2009. We know some of the locations where missing Tamil children are being kept secretly. The mothers of these children have taken turns fasting now for 631 days," the families wrote. 
"From the last seventy years of our experience, we know that Sri Lankan government will not do anything to sensible or justifiable for the Tamils."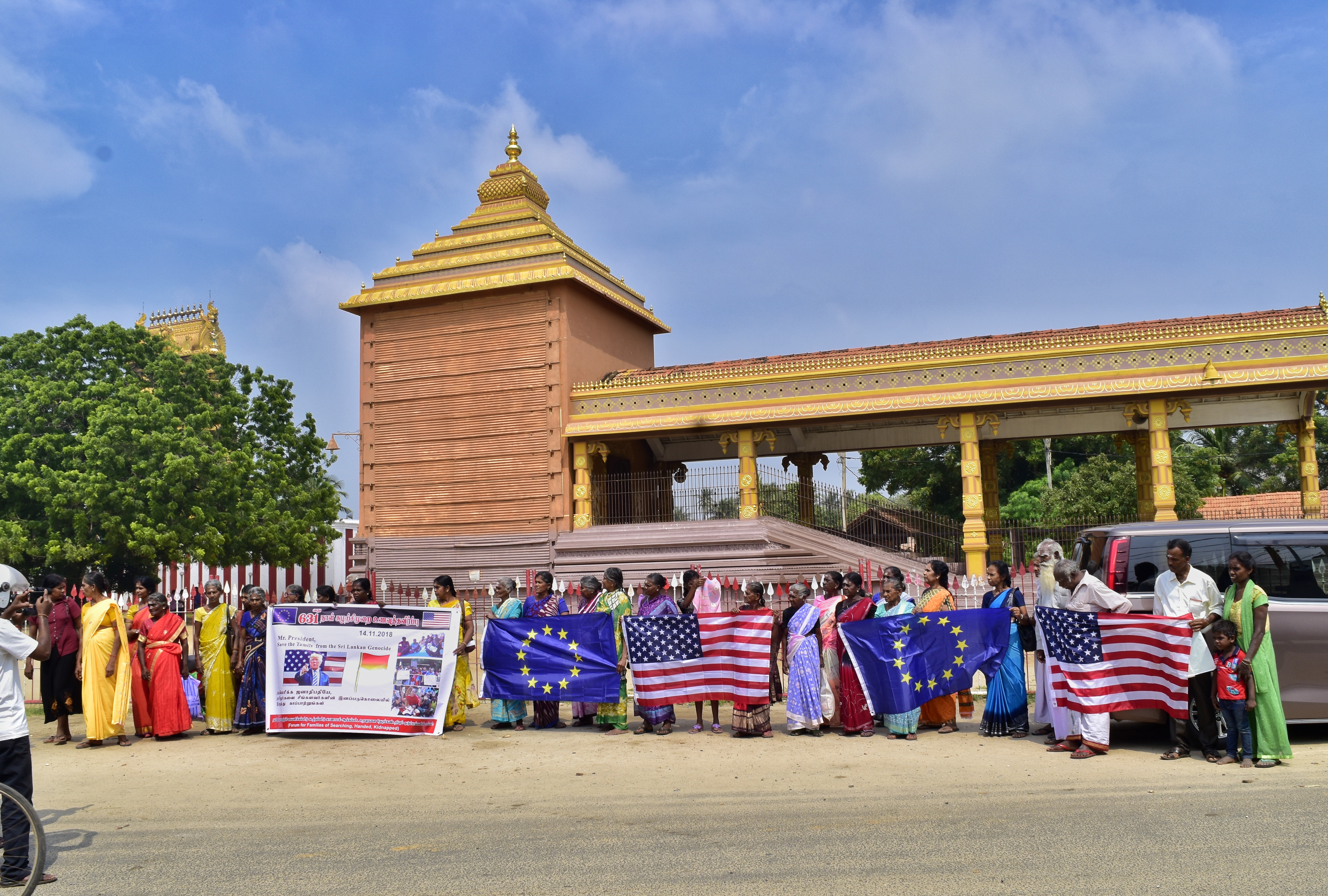 "Sri Lanka only responds to and seems to understand the language of military pressure. In 1987, India was able to come to northeast and stop the starvation that was implemented by Sinhalese leaders. In 2002, Sri Lanka had agreed to have federalism as a political solution when the Tamil Tigers were militarily strong," the letter went on to state. 
"Only you and your country can solve our problem with your military power and appreciation for human rights. The US does not need to wait for UN approval to do this, as you helped Kosovo in 1997 without it and saved many lives."