27 October 2018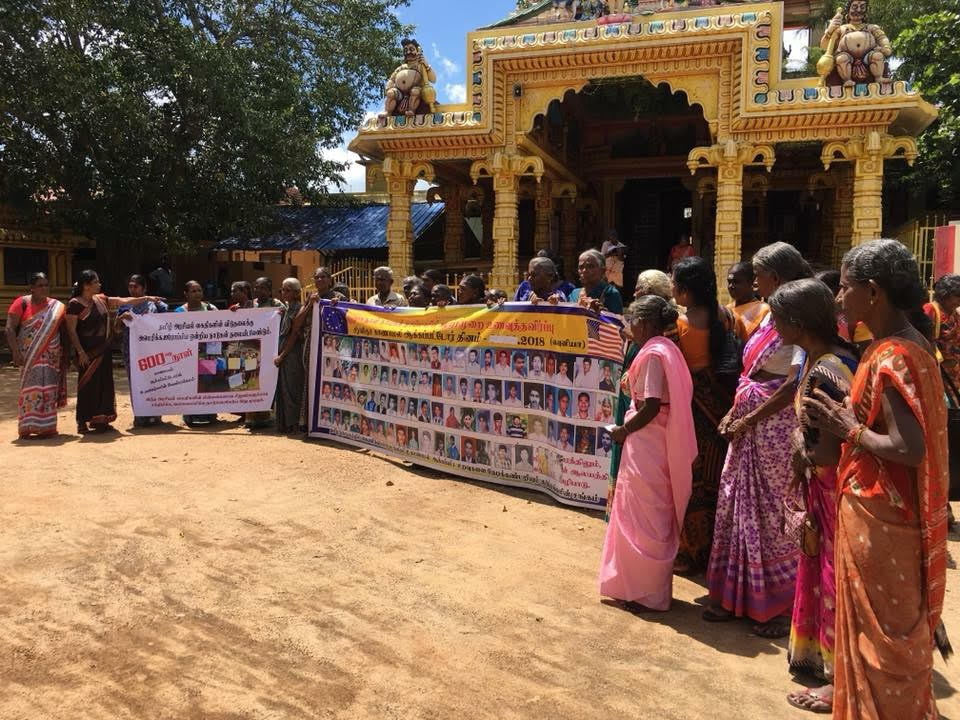 Families of the disappeared marked 600 days of protest in Vavuniya on October 15.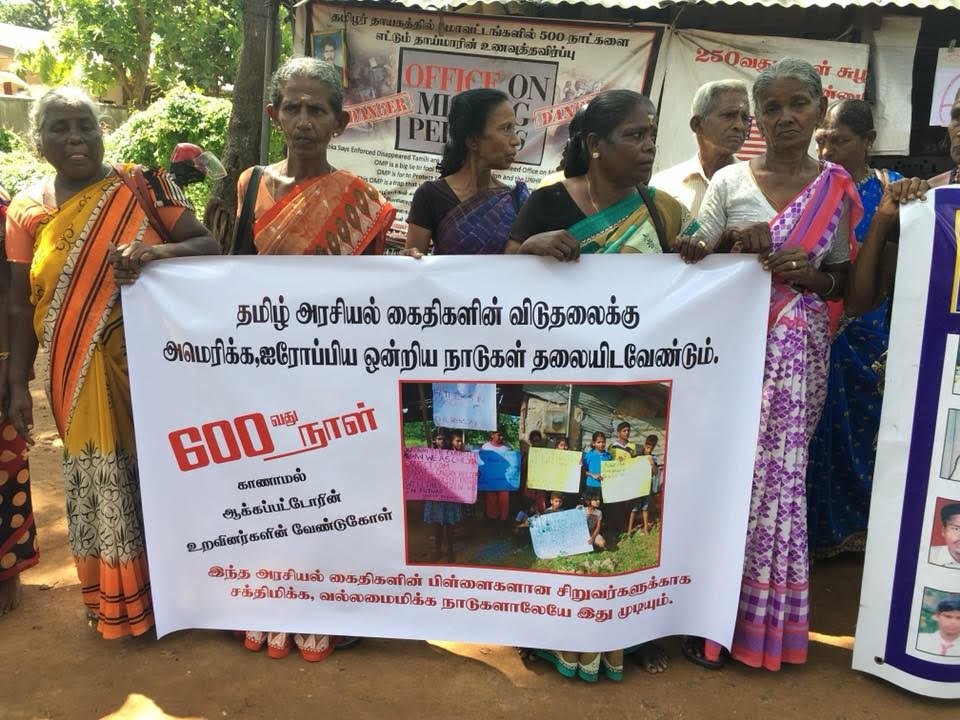 Mothers and other relatives held a poosai (prayer) in memory of their disappeared loved ones at a local temple. 
In July, families of the disappeared from Vavuniya marked 500 days of protest in front of the famous Nallur temple in Jaffna.