09 June 2019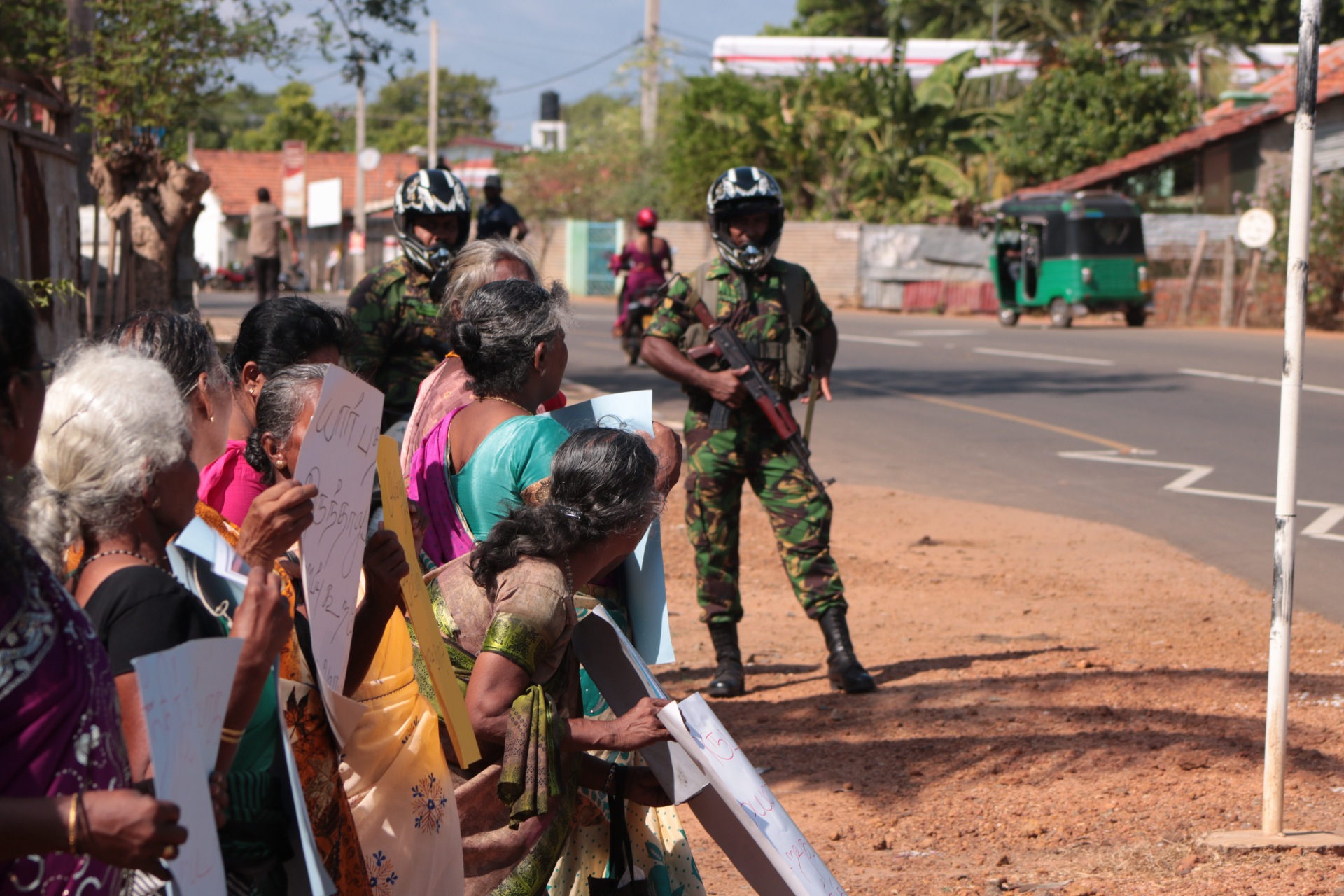 Tamil families of the disappeared protested the Sri Lankan president's visit to Mullaitivu on Saturday.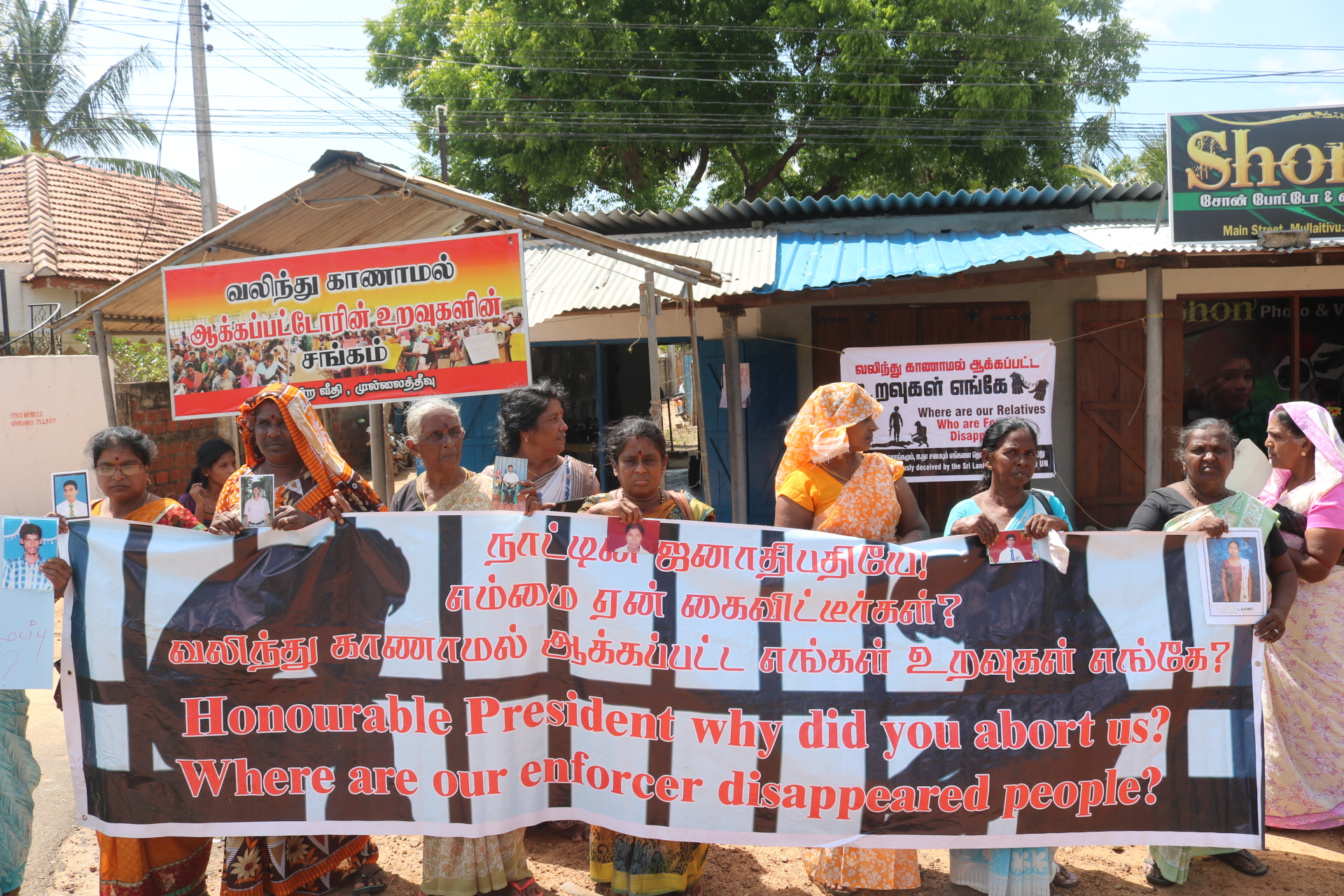 The families, who have been protesting for over two years for answers on their forcibly disappeared relatives, criticised President Sirisena for failing to fulfil any of his promises made during his meetings with them.
While Sirisena was touring the district to launch his project under the theme of 'unifying for the country', there would be no unity until there was justice for their disappeared loved ones, the protestors said.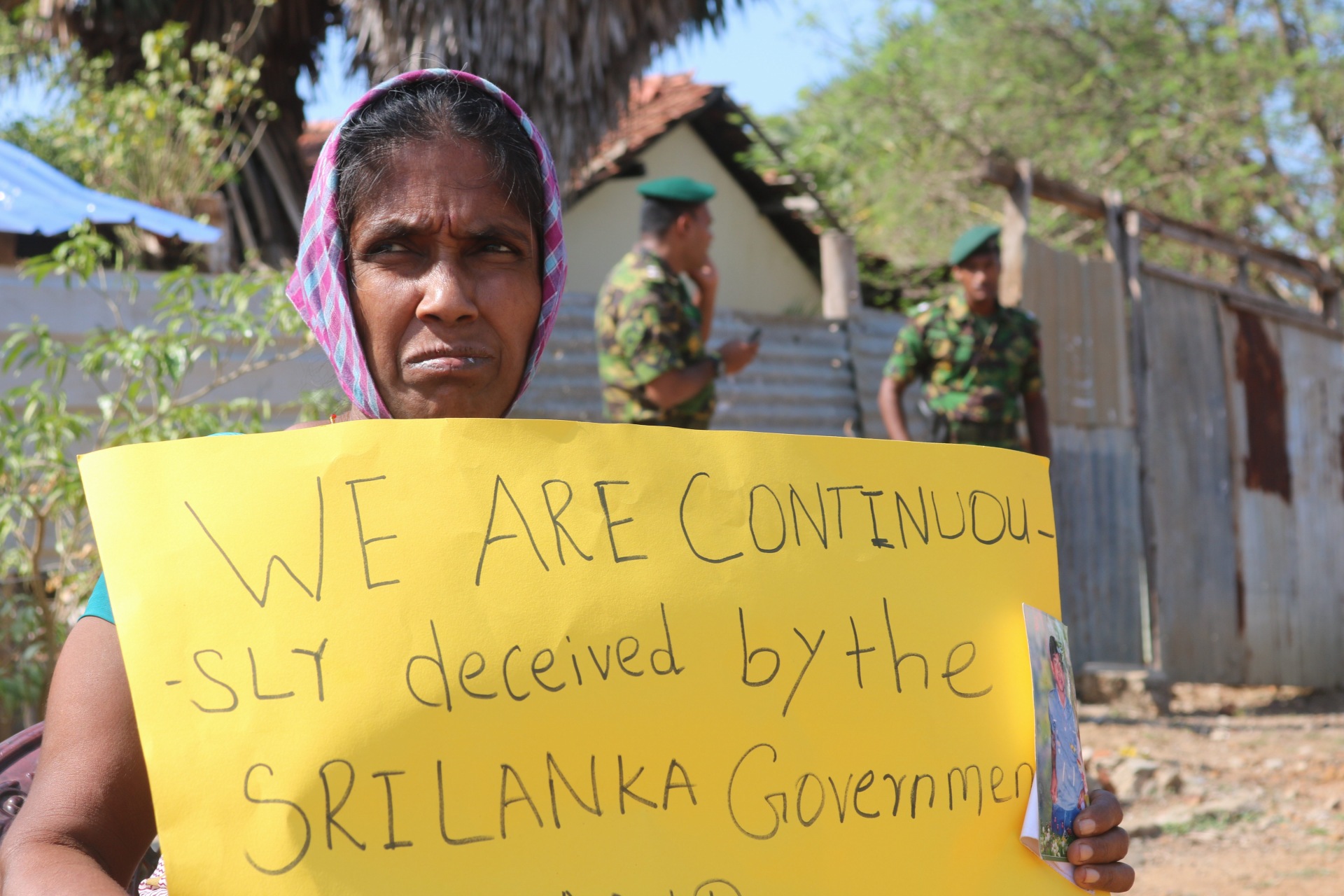 The protestors also highlighted the president's eagerness to pardon and secure the release of extremist Sinhala Buddhist monk Gnanasara but his neglect of their two year long campaign.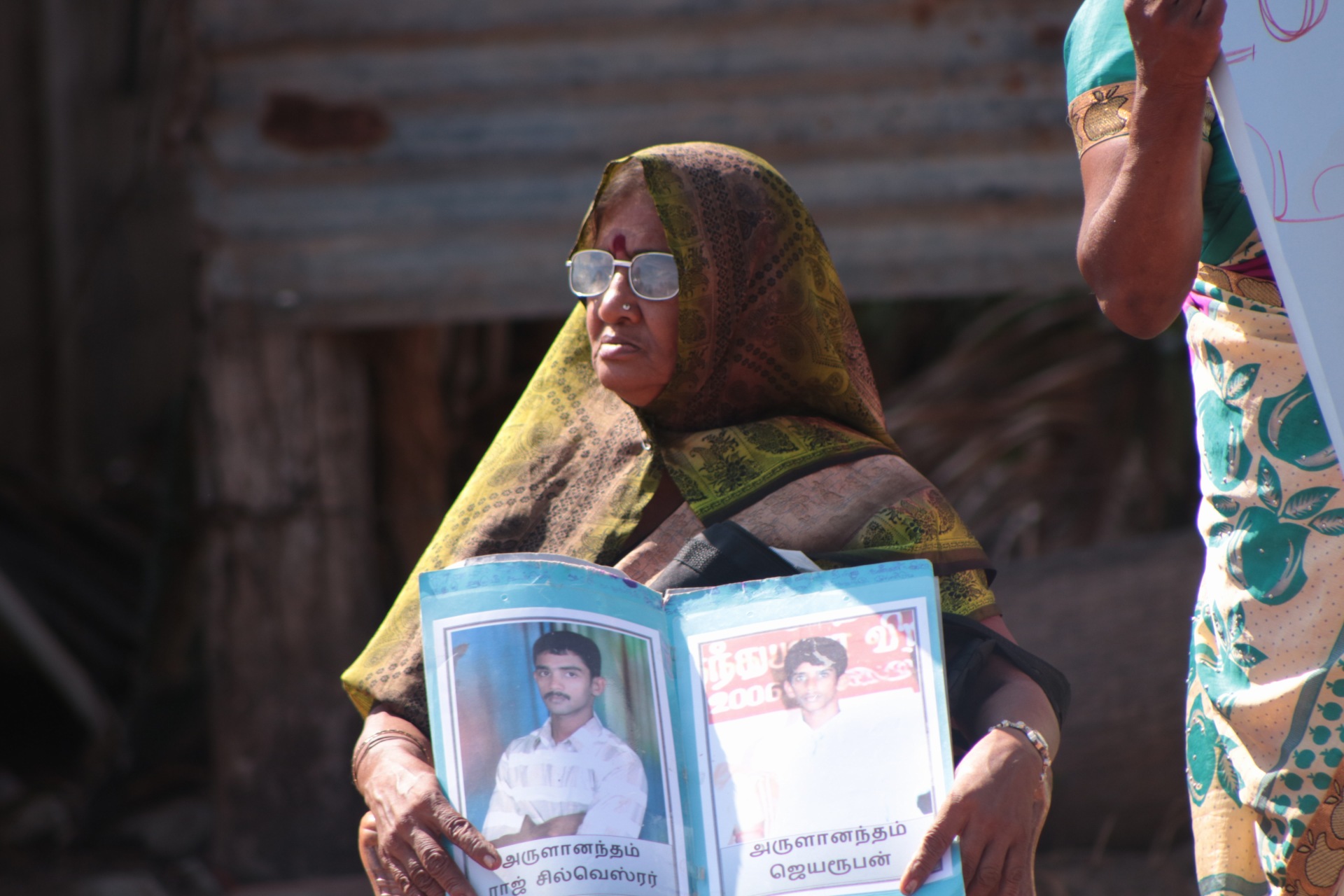 The protest was heavily policed and monitored by additional Special Task Force (STF) troops and intelligence personnel.