04 June 2019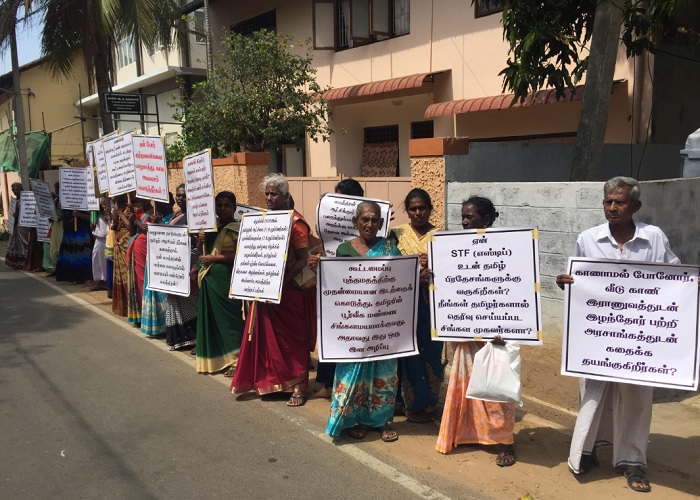 Families of the disappeared in Vavuniya held a protest on Saturday outside the office of the Ilankai Thamil Arasu Katchi (ITAK) in Jaffna, demanding action over enforced disappearances. 
Marking ten years since the end of the armed conflict when families handed over their now missing partners and children to Sri Lankan security forces, families condemned ITAK representatives for their failure to resolve the issue and accused them of not showing sufficient interest. 
The ITAK is the largest constituent party of the Tamil National Alliance (TNA).