21 September 2018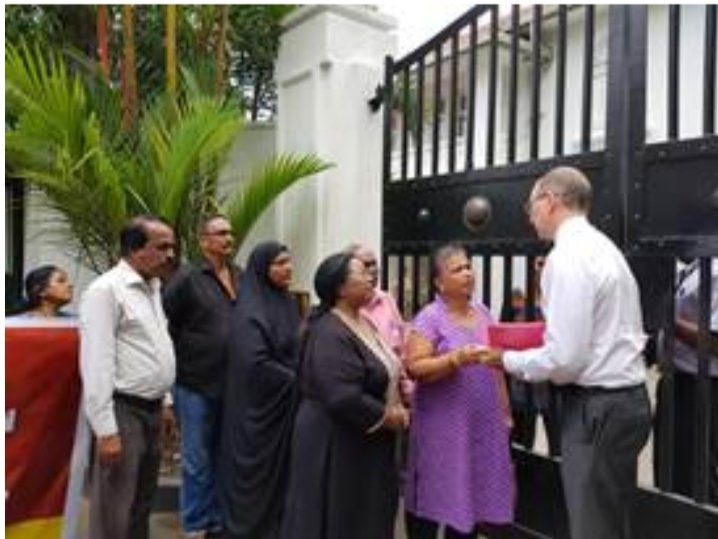 The family members of 11 boys and men who were forcibly disappeared met with the Canadian High Comissioner to Sri Lanka this week, calling for answers to the whereabouts of their loved one.
The family members presented a letter to High Commissioner David McKinnon earlier this week.
The letter submission comes after the United Nations Working Group on Enforced or Involuntary Disappearances (UN WGEID) submitted a report to the UN Human Rights Council saying families of the disappeared in Sri Lanka have "waited too long to know the truth" about the enforced disappearances of their relatives.
Tamil families across the North-East have protested for over 600 days, calling for an international mechanism to investigate and prosecute for disappearances.