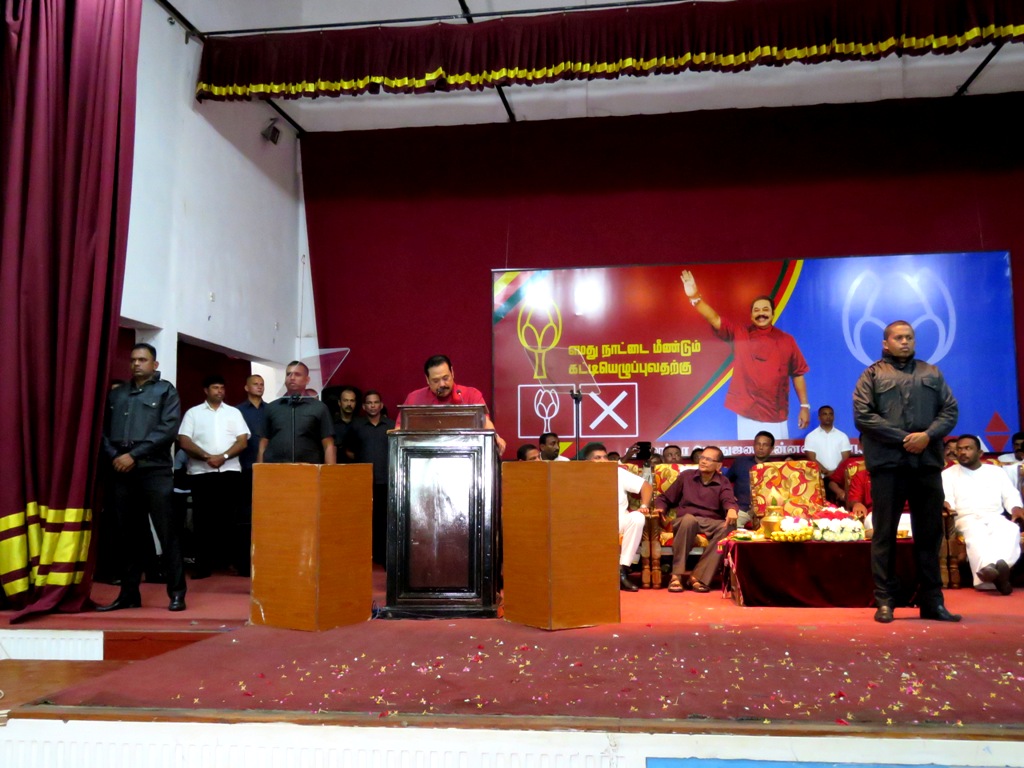 The former Sri Lankan president, Mahinda Rajapaksa held a campaign event in Jaffna on Thursday with extra security, including Special Task Force officers. 
The event, held at Veerasingham Hall, was held ahead of the local government elections due this month. 
Former officers from the President Security Division were also present.