14 March 2019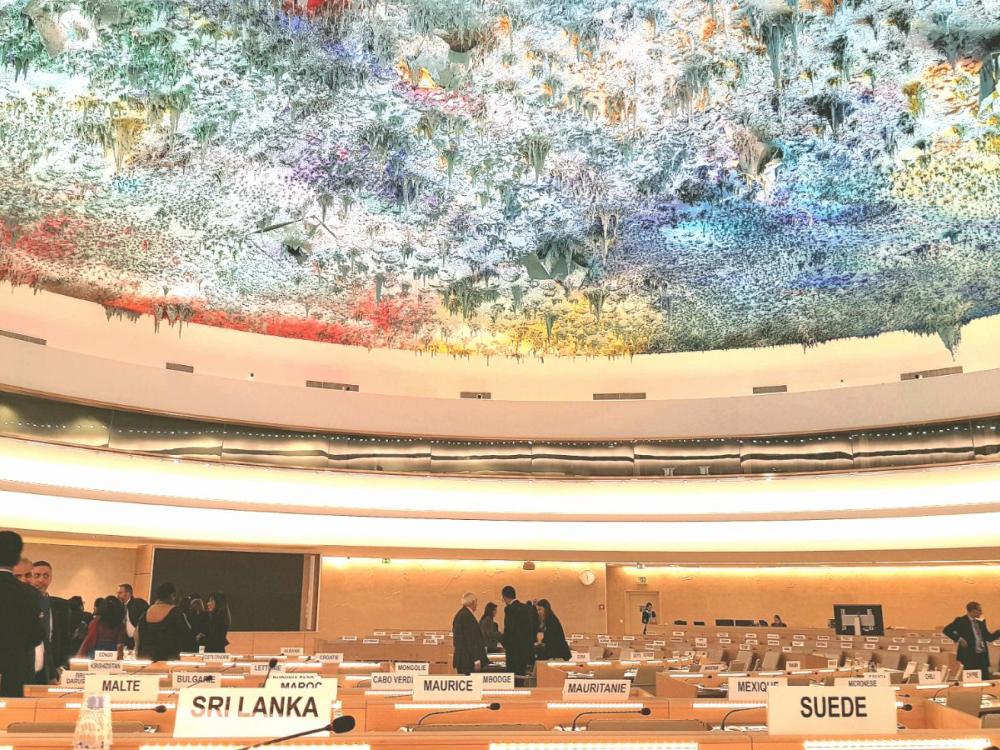 A draft United Nations resolution on Sri Lanka has been tabled at the Human Rights Council in Geneva, calling on the Office of the High Commissioner to "continue to assess progress" in implementing previous resolutions that called for a hybrid accountability mechanism for another two years.
The current draft resolution, calls for a written update on Sri Lanka in 2020 and a "a comprehensive report, to be followed by a discussion on the implementation" in 2021.
See the full text of the resolution here.
The resolution states that the council reaffirms "its commitment to the sovereignty, independence, unity and territorial integrity of Sri Lanka," and welcomes the establishment of the Office of Missing Persons by Colombo.
It goes on to state that the council notes "with appreciation the return of some private land previously occupied by the military to civilian ownership, while recalling the repeated public commitments made by the Government of Sri Lanka to release all private land occupied by the military to enable local populations to resume their livelihoods".
Though the Sri Lankan foreign ministry said it would co-sponsor a new rollover resolution next week, just a day later the Sri Lankan president said he would be seeking a withdrawal.
Sri Lanka's Leader of the House, Minister Lakshman Kiriella also reassured parliament last Friday that foreign judges would not hear cases within a war crimes inquiry.