11 February 2019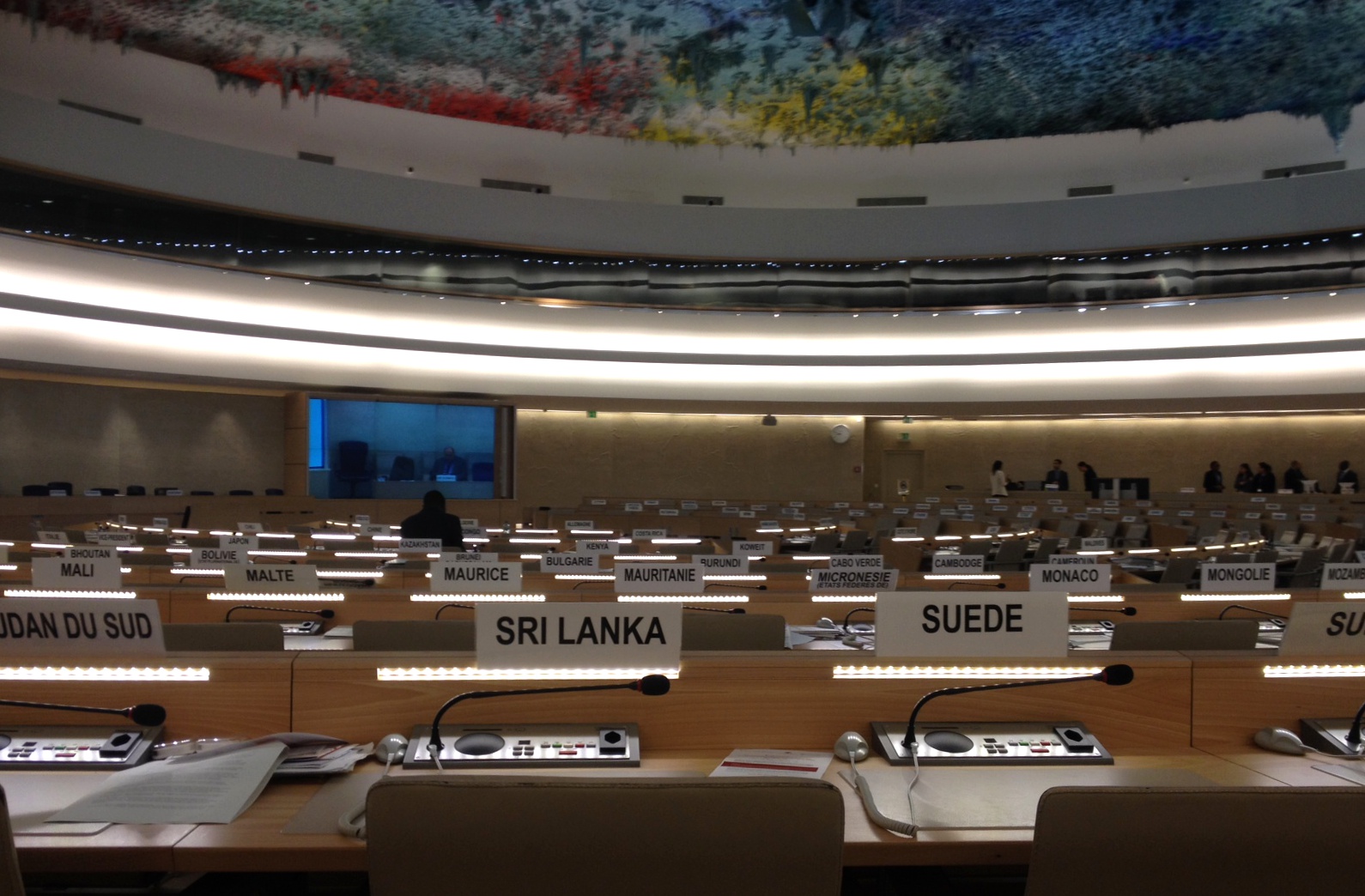 Britain will be leading a United Nations resolution on Sri Lanka at the Human Rights Council in Geneva next month, said the UK Mission to the United Nations in Geneva in a statement on Monday.
Announcing the UK will also be leading on resolutions for South Sudan and Syria, the statement confirmed the resolution on Sri Lanka will focus on "promoting reconciliation, accountability and human rights".
The UK will lead the Core Group on Sri Lanka, which also consists of Canada, Germany, Macedonia and Montenegro, and "will again be working in partnership with Sri Lanka and look to continue the cooperation which began in 2015 and maintain engagement with the Council as Sri Lanka works towards the implementation of the commitments in HRC resolution 30/1".
The statement went on to say the draft text will be "procedural in nature and seek to extend further the process established by the HRC in 2015". 
"We will hold open informal negotiations in line with standard Council practice and hope to have the full support of the Council for the resolution once again," it concluded.
See the full text of the statement here.
A UN resolution which the Sri Lankan government co-sponsored in 2015 mandated an accountability mechanism with international judges and prosecutors. 
Read the full text of that resolution and coverage from 2015 here:
Consensus resolution on promoting reconciliation, accountability and human rights in Sri Lanka adopted at UNHRC
However, such a mechanism still has not been set up by Colombo. Instead, Sri Lanka was granted a two-year extension in 2017, that is set to expire next month.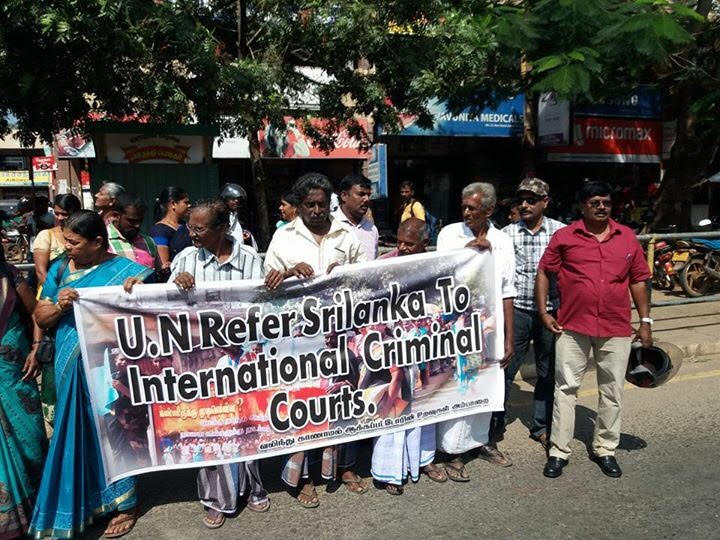 Families of the disappeared protesting in Vavuniya on January 31, 2019 
Tamil organisations across the diaspora and North-East have called for Sri Lanka to be referred to the International Criminal Court.
The former chief minister of the Northern Province, C V Wigneswaran last week criticised granting Sri Lanka more time to implement the resolution, arguing that nothing has been gained by extra time given so far. 
"There is a need for the UN to take immediate actions regarding this, because nothing came out of giving time so far. They said that they will repeal Prevention of Terrorism Act but they haven't done anything yet. If they won't do a small thing like that, do you think they would fulfil the rest of it?"
"Giving time won't bring anything to Tamils. It will only benefit the government."
Read more here.