20 February 2019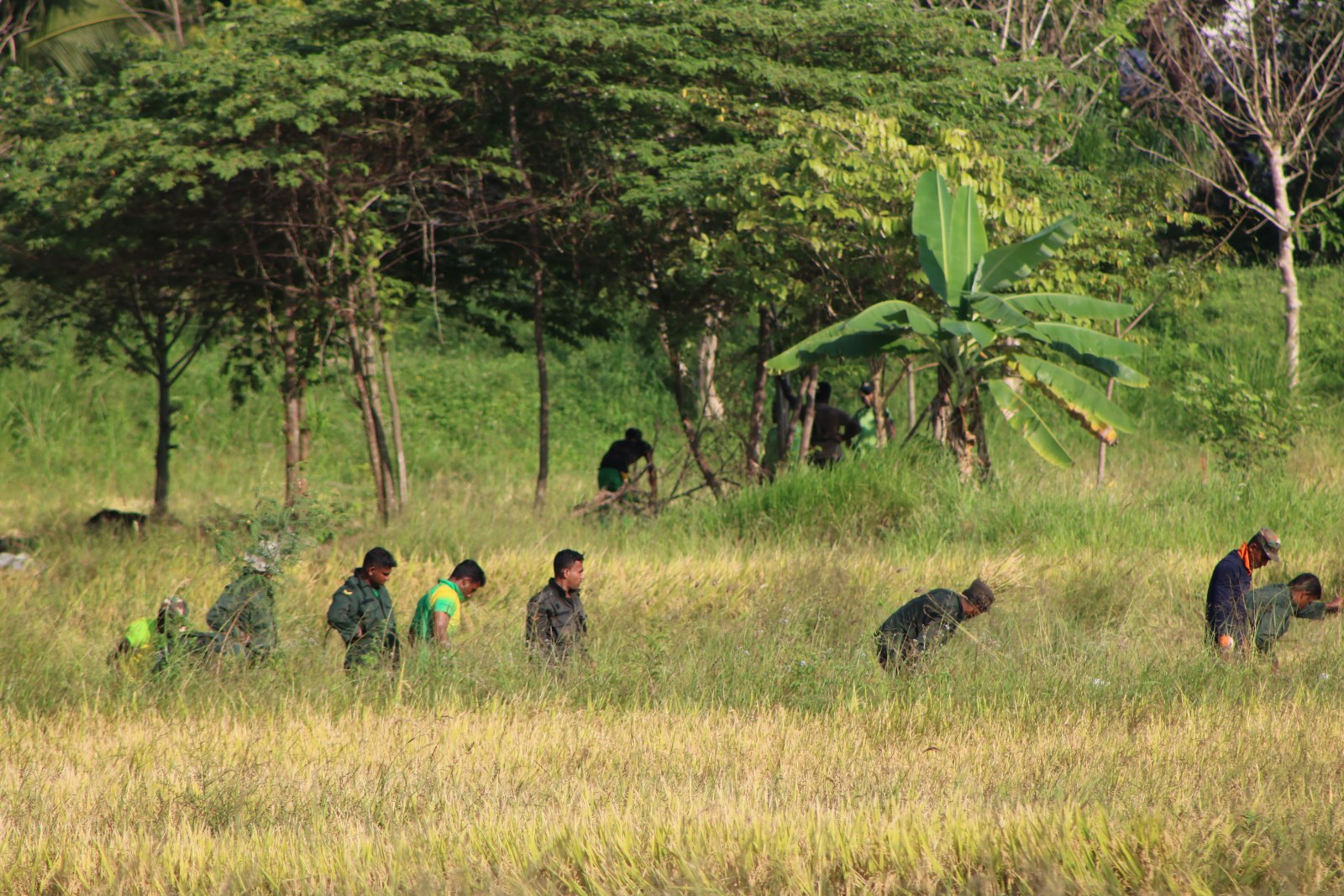 Displaced Tamils in Munthirigai Kulam, Manalaaru expressed anger after army soldiers were seen harvesting paddy fields in the village.
The Tamil residents in the village were displaced in 1984.
Sinhala settlements have since been built by on the site by the government and the village has been renamed as 'Nelum Vewa'.