14 November 2019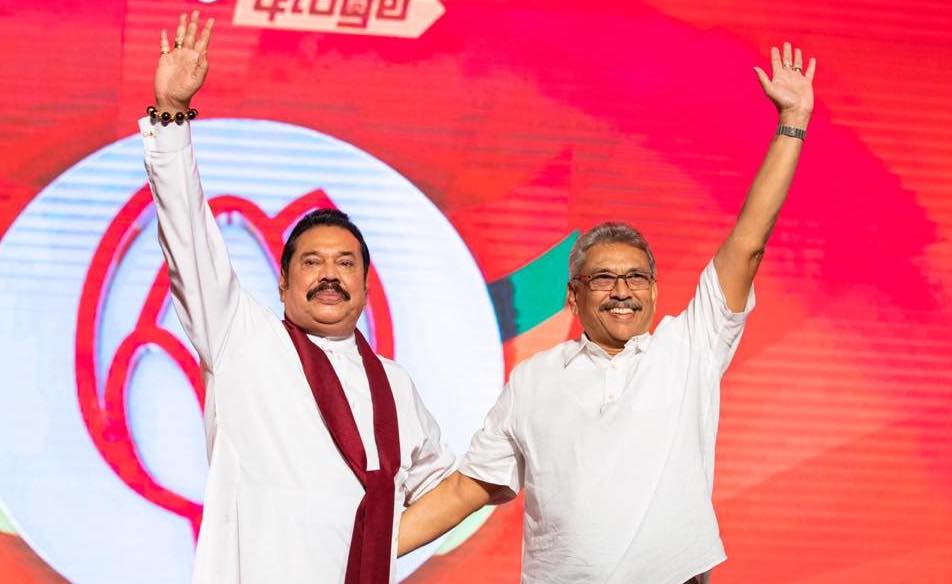 The Guardian writes that a clear and present danger is posed by the return of a Rajapaksa presidency, in its editorial on Thursday. 
In their article, they note that Gotabaya has been subject to lawsuits relating to torture, fraud and corruption. They also note his time as Defence Secretary during the final stage of the armed conflict where an estimated 40,000 Tamil civilians were slaughtered in its final months.
Gotabaya is accused of being complicit in crimes against humanity, war crimes and the routine use of sexual violence and torture.
Read more here: 'It never goes away' says Tamil torture survivor suing Gotabaya
Gotabaya has consistently rebuked attempts to investigated war crimes committed during the war and has supported the hard-line Buddhist nationalists who have attack the island's minority populations, both Tamils and Muslims.
The Guardian claims the 2015 election of President Sirisena was the beginning of a "new era" however notes that "the opportunity was largely squandered". Whilst the era had garnered some space for civil society, this achievement was undercut by the parliamentary coup of 2018. This was when "President Sirisena ousted prime minister Ranil Wickremesinghe and installed his old foe, Mr Rajapaksa". The decision was overturned when parliament went into rebellion and the supreme court reinstated  Wickremesinghe as the Prime Minister.
The Guardian notes that Gotabaya's main opposition, Sajith Premadasa is dependent on "ethnic minority turnout". 
Premadasa, however, has made few appeals to the nation's minorities and has openly rejected demands from made by the major Tamil political parties.
Read more here: Sajith rejects key demands from Tamil parties
In concluding, they call upon the international community to "bolster the cause of democracy", regardless of who wins. 
Read The Guardian's full editorial here.