21 November 2019
Former Sri Lankan President and chairperson of the Office for National Unity and Reconciliation (ONUR), Chandrika Kumaratunga, has resigned from her position as chairperson of the ONUR.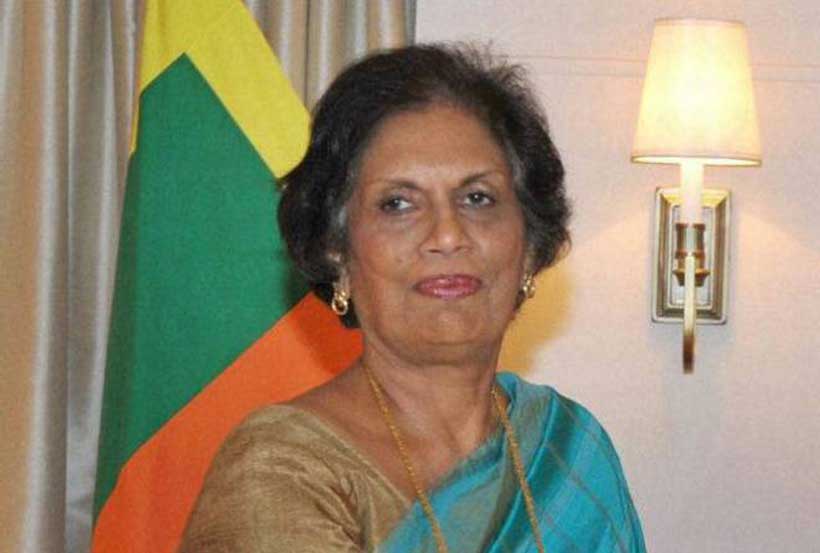 The ONUR was established in 2015 and coincided with the Sirisena's administration's co-signing of UN Human Rights Council resolution 30/1. Both expressed Sri Lanka's commitment to reconciliation but have been sharply criticised for a lack of tangible results.
In March 2019, the Office of the United Nations High Commissioner for Human Rights maintained that Sri Lanka had made "virtually no progress" on the investigation of war crimes. The report detailed the continued use of abduction, torture and sexual violence as well as the lack of accountability.
Read more here: 'Virtually no progress' in Sri Lanka on war crimes investigations says UN human rights chief's office
Kumaratunga has repeatedly denied the need for an independent international investigation into war crimes. In 2017, she told a gathering in Jaffna, "We have no intention to drag the soldiers before courts and send them to gallows".
Read more here: Chandrika says no war crimes prosecutions for Sri Lankan soldiers
Kumaratunga served as Sri Lankan president from 1994 to 2005. During her tenure, she oversaw the 1995 Navaly church bombing, the 1995 Nagarkovil massacre and the invasion of Jaffna which led to the exodus of over half a million Tamil men, women and children. Her presidency was also noted for the crackdown on free speech and imposed censorship of reports from the North and East. During this period several journalists were murdered.
Read more here: Chandrika awarded French national honour despite overseeing war crimes
Read the Daily Mirror reporting here.