21 September 2018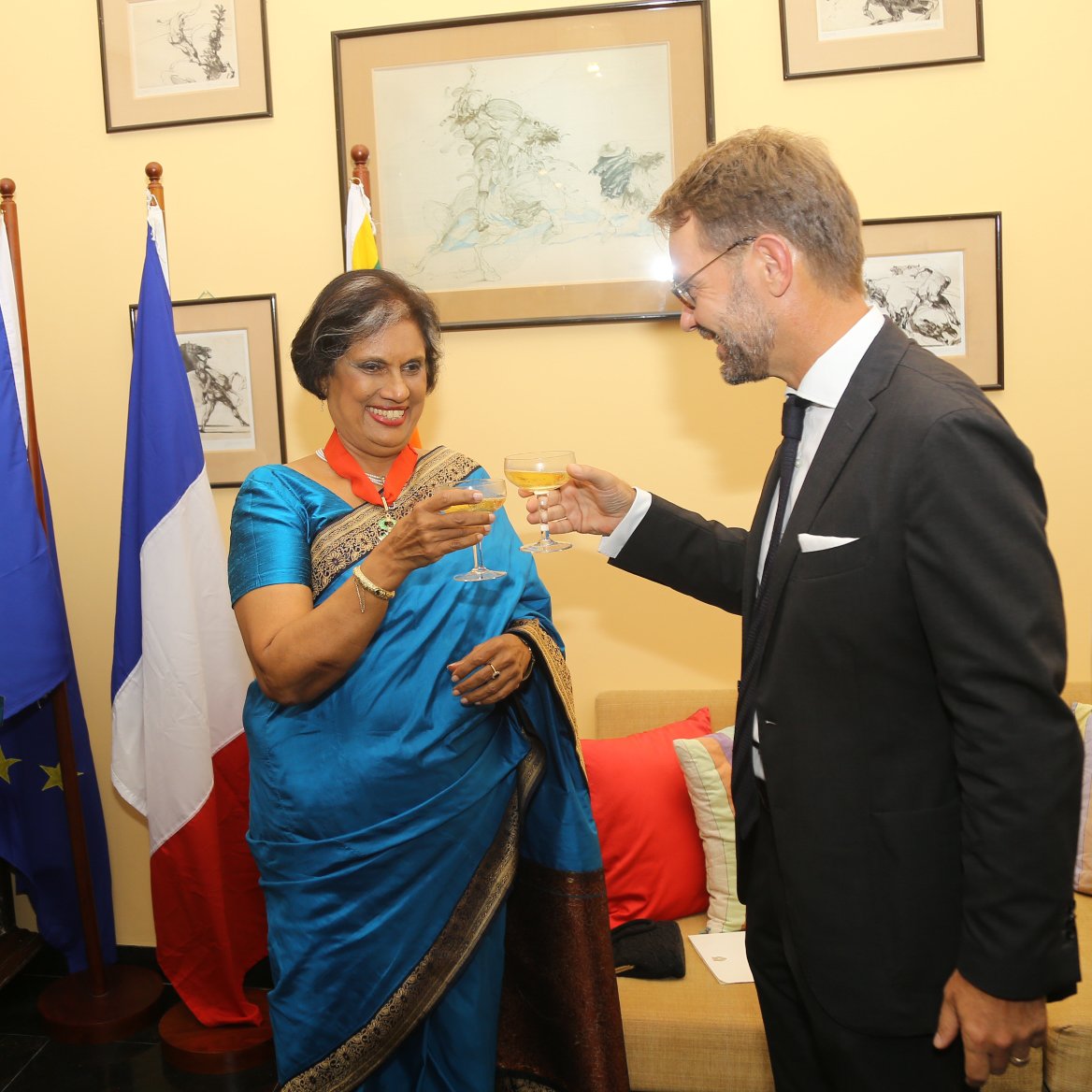 Sri Lanka's former president Chandrika Bandaranaike Kumaranatunge has been awarded France's highest national, despite her tenure in office marred by the bombing of churches, schools and the massive military invasion of Jaffna, killing countless Tamil civilians.
At a special function held at the French Ambassador's residence in Colombo, Ambassador of France to Sri Lanka and the Maldives, Jean-Marin Schuh presented the Medal of "Commandeur de la Légion D'Honneur" on behalf of President of the French Republic to Kumaranatunge.
Amongst those in attendance were several other diplomats and politicians from the island, including the Tamil National Alliance's M A Sumanthiran.
Kumaratunga served as president of Sri Lanka from 1994 to 2005, a period where she oversaw intense conflict, as the military launched multiple offensives. Amongst the many massacres carried out by Sri Lankan troops under her watch, were the 1995 Navaly church bombing, the 1995 Nagarkovil massacre and the invasion of Jaffna which led to the exodus of over half a million Tamil men, women and children.
Her tenure also saw an intense crackdown on media freedom, as her government censored reports from the North-East and several journalists were murdered.